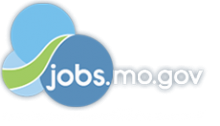 Job Information
Riverbend Health & Rehab

Nurse Educator RN

in

Lexington

,

Missouri
Riverbend Health and Wellness in Lexington, Missouri is seeking a dedicated Nurse Educator for a key position on our management team. This position will be responsible for creating and implementing training programs that will keep our incredible nursing staff at the top of industry standards. We offer competitive salary and great benefits including a student loan repayment program.
Riverbend Health and Wellness offers:
Competitive Salary

Student Loan Repayment Program (up to $400 per month)

Tuition Assistance as you further your career

Medical, Dental and Vision Insurance

Paid Time Off

Generous referral bonus program

Caring, Family Centered Environment

Advancement Opportunities in a Growing Company
Position Summary: The Nurse Educator plans, organizes, develops, and directs all in service education in accordance with all applicable laws, regulations, and Life Care standards.
Education, Experience, and License Requirements:
Must have a Missouri LPN or RN license in good standing
One (1) year geriatric nursing experience preferred but not required
Teaching/education experience preferred but not required
Must have CPR certification upon hire or obtain during orientation.
Specific Job Requirements:
Must have the desire and ability to effectively train and educate all nursing associates and other associates as applicable
Must have expert knowledge in field of practice
Must possess the ability to make independent decisions when circumstances warrant such action
Must be knowledgeable of practices and procedures as well as the laws, regulations, and guidelines governing functions in the post acute care facility
Must have the ability to implement and interpret the programs, goals, objectives, policies, and procedures of the department
Must perform proficiently in all competency areas including but not limited to: patient rights, and safety and sanitation
Maintains professional working relationships with all associates, vendors, etc.
Maintains confidentiality of all proprietary and/or confidential information
Must understand and follow company policies including harassment and compliance procedures
Displays integrity and professionalism by adhering to Life Care's Code of Conduct and completes mandatory Code of Conduct and other appropriate compliance training