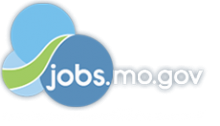 Job Information
HCA, Hospital Corporation of America

Registered Nurse RN PACU PRN

in

Lees Summit

,

Missouri
Are you passionate about delivering superior, patient-centered care? At HCA Healthcare, we are committed to caring for patients with purpose and integrity. We care like family! Jump-start your career as a PACU RN today withLee's Summit Medical Center
At LSMC, we want to ensure your needs are met. We offer a variety of comprehensive medical, dental, and vision plans along with some unique benefits including:
o Student Loan Repayment o Tuition Reimbursement/Assistance Programs o Paid Personal Leave o 401k (100% annual match – 3%-9% of pay based on years of service) o Identity Theft Protection discounts o Auto, Home, and Life Insurance options o Adoption Assistance o Employee Stock Purchase Program (ESPP)
You contribute to our success. Every role has an impact on our patients' lives and you have the opportunity to make a difference. We are looking for a dedicated Registered Nurse like you to be a part of our team.
The Life of an HCA Nurse
PACU nurses provide compassionate care to post-anesthesia patients. They are often the first person patients see after a major surgery. They have high-level critical thinking skills, vast clinical knowledge, and excellent communication skills.
About this unit:
9 Pre Op/Phase II Rooms, 5 Operating Rooms, 8 Recovery Room Beds
Variety of patients including inpatient and outpatient Surgical patients, heart caths, angiograms, various IR procedures and more
Average 400 plus cases a month! Fast Paced Unit that empowers each other through critical thinking and working together as a team.
Responsibilities:
The role of the Registered Nurse is to perform patient care under the direction of the Manager/Director.
The Registered Nurse provides therapeutic and administrative services necessary for the care of the patient, and in support of the mission of Lee's Summit Medical Center.

The Registered Nurse in 704 PACU provides care for ages 1-12 Months Infant, 1-2 Yrs Toddler, 3-6 Yrs Early Child, 7-11 Yrs Child, 12-17 Yrs Adolescent, 18-39 Yrs Young Adult, 40-64 Yrs Adult and 65 Geriatric patients.

BSN Preferred

Must have a current MO RN license upon hire or a current multistate RN license. If only a multistate RN license is provided upon hire, a MO RN license will be required within 90 days of employment.

BLS required upon hire

ACLS and PALS or ENPC within 6 months of hire.

1-2 years of previous experience preferred. Prior experience in a similar size facility with similar services provided is preferred. Previous emergency, pre-hospital or critical care preferred.

On Call Required and must have the ability to report to LSMC within 30 minutes of call back.
_Lee's Summit Medical Center_serves Lee's Summit, Missouri, and surrounding areas. The 80 -bed advanced technology facility is both a Joint Commission Chest Pain Certified Hospital and a Joint Commission Certified Primary Stroke Center. LSMC is an affiliate of HCA Healthcare.
Additional features include:
Emergency Department with 14 private treatment rooms;
Orthopedic and Spine Center,
Level II stroke designation
Cardiovascular services with a cardiac catheterization lab, cardiac rehabilitation, vascular surgery and more;
Rehabilitation services with physical, occupational and speech therapy and sports medicine;
Women's services;
Surgical service, including bariatrics, orthopedics, colorectal and robotic assisted procedures; imaging services;
The Sarah Cannon Cancer Institute at Lee's Summit Medical Center.
HCA Healthcare has been continually named a/World's Most Ethical Company by Ethisphere/since 2010. In 2018, HCA Healthcare spent an estimated $3.3 billion in cost for the delivery of charitable care, uninsured discounts, and other uncompensated expenses.
If you are looking for an opportunity that provides satisfaction and personal growth, we encourage you to apply for our PACU RN opening. We promptly review all applications. Highly qualified candidates will be contacted for interviews. Unlock the possibilities and apply today!
/We are an equal opportunity employer and value diversity at our company. We do not discriminate on the basis of race, religion, color, national origin, gender, sexual orientation, age, marital status, veteran status, or disability status/
Job: *Nursing - Professional
Title: Registered Nurse RN PACU PRN
Location: Missouri-Lees Summit-Lee%27s Summit Medical Center
Requisition ID: 09724-69108