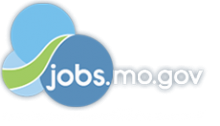 Job Information
HCA, Hospital Corporation of America

Nurse Intern Float Pool - PRN

in

Lees Summit

,

Missouri
Do you have the career opportunities as a Nurse Intern you want in your current role? We have an exciting opportunity for you to joinLee's Summit Medical Center, a facility that is part of the nation's leading provider of healthcare services, HCA Healthcare.
We are committed to providing our employees with the supportthey need. At LSMC weoffer an array of medical, dental, and vision packages as well as several add-on perks to make your benefits package truly customizable to you and your family needs. Some of our uniquebenefitswe offer include: * o Paid Personal Leave o 401k (100% annual match – 3%-9% of pay based on years of service) o Identity Theft Protection discounts o Auto, Home, and Life Insurance options o Student Loan Repayment Program o Tuition Reimbursement Assistance o Adoption Assistance o Employee Stock Purchase Program (ESPP) Great healthcare starts with compassion. Would you like to unlock your potential with a leading healthcare provider dedicated to the growth and development of our colleagues? Join the LSMC family! We will provide you the tools and resources you need to succeed in our organization. We are currently looking for an ambitious Nurse Intern to help us reach our goals. Unlock your potential here!
*Nurse Interns positions are a great opportunity for nursing students! You get to work one on one with a nurse – *Nurses volunteer to be preceptors, and they gladly share their know-how, while promoting a safe space for learning. Anytime there is a learning experience on the unit, preceptors will try to get you involved in some way or allow you to observe.
About this unit:
We provide a tremendous opportunity for upper-level nursing students to successfully transfer from educational to clinical settings.

Internships also provide the opportunity to explore various nursing fields to identify best career fits

Opportunity to report to Float Pool and support any of the Units: 36 Bed Medical Telemetry Unit; 18 Bed Cardiovascular Unit; Emergency Department with 20 Care Areas; 16 Bed Orthopedic, Neuro, Spine Unit; 10 Bed Intensive Care Unit
Responsibilities:
· Participates in the implementation of nursing care plans by performing direct and indirect patient care under the supervision of the licensed nurse. · Obtains and records initial and ongoing patient information throughout the cycle of care, including admissions data, vital signs, height and weight, blood pressure, oxygen saturation, blood glucose levels, intake and output, and calorie counts. · Documents observations, interactions, patient responses to performed activities, and any physical or behavioral changes at time of occurrence. Reports observations of individual patients to the RN/Team Leader.
Must be currently enrolled in a school of nursing (ADN or BSN program). Completion ofFundamentals of Nursing Course at accredited school of nursing
American Heart Association Healthcare Provider Basic Life Saving (BLS) – Active
_Lee's Summit Medical Center_serves Lee's Summit, Missouri, and surrounding areas. The 80 -bed advanced technology facility is both a Joint Commission Chest Pain Certified Hospital and a Joint Commission Certified Primary Stroke Center. LSMC is an affiliate of HCA Healthcare.
Additional features include: * Emergency Department with 14 private treatment rooms; * Orthopedic and Spine Center, * Level II stroke designation * Cardiovascular services with a cardiac catheterization lab, cardiac rehabilitation, vascular surgery and more; * Rehabilitation services with physical, occupational and speech therapy and sports medicine; * Women's services; * Surgical service, including bariatrics, orthopedics, colorectal and robotic assisted procedures; imaging services; * The Sarah Cannon Cancer Institute at Lee's Summit Medical Center.
HCA Healthcare has been continually named a/World's Most Ethical Company by Ethisphere/since 2010. In 2018, HCA Healthcare spent an estimated $3.3 billion in cost for the delivery of charitable care, uninsured discounts, and other uncompensated expenses.
Be a part of an organization that invests in you. We are actively reviewing applications. Highly qualified candidates will be promptly contacted by our hiring managers for interviews. Submit your application and help us raise the bar in patient care!
We are an equal opportunity employer and value diversity at our company. We do not discriminate on the basis of race, religion, color, national origin, gender, sexual orientation, age, marital status, veteran status, or disability status.
Job: *Nursing Support
Title: Nurse Intern Float Pool - PRN
Location: Missouri-Lees Summit-Lee%27s Summit Medical Center
Requisition ID: 09724-69655