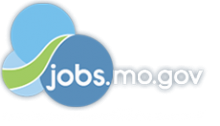 Job Information
HCA, Hospital Corporation of America

Clinical Nurse Coordinator Cardiac Telemetry

in

Lees Summit

,

Missouri
Are you passionate about delivering superior, patient-centered care? At HCA Healthcare, we are committed to caring for patients with purpose and integrity. We care like family! Jump-start your career as a Clinical Nurse Coordinator RN today withLee's Summit Medical Center.
At LSMC, we want to ensure your needs are met. We offer a variety of comprehensive medical, dental, and vision plans along with some unique benefits including:
o Paid Personal Leave o 401k (100% annual match – 3%-9% of pay based on years of service) o Identity Theft Protection discounts o Auto, Home, and Life Insurance options o Adoption Assistance o Employee Stock Purchase Program (ESPP)
You contribute to our success. Every role has an impact on our patients' lives and you have the opportunity to make a difference. We are looking for a dedicated Registered Nurse like you to be a part of our team.
The Life of an HCA Nurse
Would you like to unlock your potential with a leading healthcare provider dedicated to the growth and development of our colleagues? Join the LSMC family! We will provide you the tools and resources you need to succeed in our organization. We are currently looking for an ambitious CNC RN to help us reach our goals. Unlock your potential here!
**
The Clinical Nurse Coordinator (CNC) ensures and delivers high quality, patient-centered care and coordination of all functions in the unit/department during the designated shift. In collaboration with other members of the management team, the CNC directs, monitors, and evaluates nursing care in accordance with established policies/procedures, serves as a resource person for staff, and models a commitment to the organization's vision/mission/values to support an unparalleled patient experience and clinical outcomes that contribute to overall departmental performance.
About this unit: * 18 Bed Unit; 1:4 Nurse to Patient Ratio * High acuity focus including Chest pain, Cath Lab post procedure, vascular surgical patients, heart failure, and any patient on CV drip. * Challenging and rewarding unit with strong culture and cohesive teamwork * Opportunity to gain certifications, unit specializes in cardiac skills and growth towards critical care. Responsibilities: * Collaborates with a multidisciplinary team to coordinator, evaluate, customize, and deliver high quality, patient centered care * Exercises judgement and provides direction regarding inpatient care assignments using established policies/procedures * Operationalizes evidence-based practices to enhance patient safety and quality outcomes. * Support the achievement of internal/external. Benchmarks, accreditations, and designations. * Ensures equipment maintenance is performed regularly and according to regulatory and /or accreditation standards. * Assists with admission and discharge processes to ensure efficient throughput and high quality, patient-centered care * Participates in the ongoing assessment of quality of patient care services provided in the unit, in collaboration with other members of the management team. * Ensures compliance with evidence-based practices that enhance patient experience and customer service * Collaborates with subject matter experts and other leaders to create an environment of teamwork that supports improved outcomes and service * Support patient-first philosophy and engages in service recovery when necessary. * Reflects core values when interacting with co-workers, patients, family members, and other is the community to foster an environment where employees are engaged and where patient care is unparalleled * Lead in a way that inspires that inspires commitment to the vision/mission/values of the organization. * Supports the efforts of the facility to improve engagement by operationalizing current nursing strategies, including employee rounding, hourly rounds, and other initiatives. * Functions as a resource person for staff members. * Provides recommendations related to interviewing, selecting, and training new staff. * Recommends and implements courses of action, including training and development, conflict resolution, personnel policy compliance, completion of performance evaluation, and/or disciplinary actions to ensure a competitively superior organization. * Resolves and/or channels employee grievance, disputes, or concerns according to appropriate procedures. Escalates issues as needed. * Support physician partnerships. * Represents the organization positively within the community; participants in company-supported community/patient events and in-services. * Assists with staff scheduling. Manages all practical aspects of staff labor in accordance with patient care needs and established productivity guidelines. * Supports proper inventory control and assists with managing supplies and equipment. * Performs other duties as assigned. * Practices and adheres to the "Code of Conduct" and "Mission and Value Statement."
Associate Degree in Nursing or RN Diploma Required
Bachelor's Degree in Nursing Preferred
3 years' applicable experience on either Med/Surg, Tele, or PCU unit Required
Currently licensed as a Registered Professional Nurse in the state(s) of practice and/or has an active compact license, in accordance with law and regulation
BLS certification required upon hire
ACLS required upon hire
Crisis Prevention Intervention(CPI) Preferred
PCCN certification preferred
Basic Dysrhythmia Program Completion Required
NIH Stroke Certification required within 90 Days of Hire
_Lee's Summit Medical Center_serves Lee's Summit, Missouri, and surrounding areas. The 80 -bed advanced technology facility is both a Joint Commission Chest Pain Certified Hospital and a Joint Commission Certified Primary Stroke Center. LSMC is an affiliate of HCA Healthcare. Additional features include:
Emergency Department with 14 private treatment rooms;
Orthopedic and Spine Center,
Level II stroke designation
Cardiovascular services with a cardiac catheterization lab, cardiac rehabilitation, vascular surgery and more;
Rehabilitation services with physical, occupational and speech therapy and sports medicine;
Women's services;
Surgical service, including bariatrics, orthopedics, colorectal and robotic assisted procedures; imaging services;
The Sarah Cannon Cancer Institute at Lee's Summit Medical Center. HCA Healthcare has been continually named a/World's Most Ethical Company by Ethisphere/since 2010. In 2018, HCA Healthcare spent an estimated $3.3 billion in cost for the delivery of charitable care, uninsured discounts, and other uncompensated expenses. If you are looking for an opportunity that provides satisfaction and personal growth, we encourage you to apply for our Clinical Nurse Coordinator RN opening. We promptly review all applications. Highly qualified candidates will be contacted for interviews. Unlock the possibilities and apply today!
We are an equal opportunity employer and value diversity at our company. We do not discriminate on the basis of race, religion, color, national origin, gender, sexual orientation, age, marital status, veteran status, or disability status.
Job: *Nursing - Professional
Title: Clinical Nurse Coordinator Cardiac Telemetry
Location: Missouri-Lees Summit-Lee%27s Summit Medical Center
Requisition ID: 09724-67087