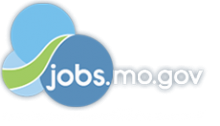 Job Information
HCA, Hospital Corporation of America

Charge Nurse RN Emergency Room

in

Lees Summit

,

Missouri
Do you have the career opportunities as a Clinical Nurse Coordinator you want in your current role? We have an exciting opportunity for you to joinLee's Summit Medical Center,a facility that is part of the nation's leading provider of healthcare services HCA Healthcare.
At LSMC we want to ensure your needs are met. We offer a variety of comprehensive medical, dental, and vision plans along with some unique benefits including: o Paid Personal Leave o 401k (100% annual match – 3%-9% of pay based on years of service) o Identity Theft Protection discounts o Auto, Home, and Life Insurance options o Adoption Assistance o Employee Stock Purchase Program (ESPP) The Life of an HCA Nurse
Our teams are a committed, caring group of colleagues. Do you want to work as a Clinical Nurse Coordinator where your passion for creating positive patient interactions are valued? If you are dedicated to caring for the well-being of others, this could be your next opportunity. We want your knowledge and expertise!
The Clinical Nurse Coordinator (CNC) ensures and delivers high quality, patient-centered care and coordination of all functions in the unit/department during the designated shift. In collaboration with other members of the management team, the CNC directs, monitors, and evaluates nursing care in accordance with established policies/procedures, serves as a resource person for staff, and models a commitment to the organization's vision/mission/values to support an unparalleled patient experience and clinical outcomes that contribute to overall departmental performance.
About this unit: * 20 Care Areas (13 Head walls, 3 Fast Track, 4 Hallway positions) * Processes are down! With door to doc time less than 10 mins! * Primary Stroke, Level II STEMI Center, Acuity is 3.1 * Average of 60 patients a day * Open culture, collaborative team environment with amazing leadership!
Responsibilities: * Collaborates with a multidisciplinary team to coordinator, evaluate, customize, and deliver high quality, patient centered care * Exercises judgement and provides direction regarding inpatient care assignments using established policies/procedures * Operationalizes evidence-based practices to enhance patient safety and quality outcomes. * Support the achievement of internal/external. Benchmarks, accreditations, and designations. * Collaborates with subject matter experts and other leaders to create an environment of teamwork that supports improved outcomes and service * Support patient-first philosophy and engages in service recovery when necessary. * Reflects core values when interacting with co-workers, patients, family members, and others in the community to foster an environment where employees are engaged and where patient care is unparalleled * Lead in a way that inspires that inspires commitment to the vision/mission/values of the organization. * Supports the efforts of the facility to improve engagement by operationalizing current nursing strategies, including employee rounding, hourly rounds, and other initiatives. * Functions as a resource person for staff members. * Provides recommendations related to interviewing, selecting, and training new staff. * Resolves and/or channels employee grievance, disputes, or concerns according to appropriate procedures. Escalates issues as needed. * Assists with staff scheduling. Manages all practical aspects of staff labor in accordance with patient care needs and established productivity guidelines.
BSN preferred
Must have a current MO RN license upon hire or a current multistate RN license. If only a multistate RN license is provided upon hire, a MO RN license will be required within 90 days of employment.
BLS required upon hire
ACLS required within six months of hire.
NIH Stroke Scale certification required within 90 days of hire and annually within the fiscal year. Shall document a minimum of four (4) hours of cerebrovascular (stroke) related continuing nursing education per fiscal year.
ENPC and/or PALS within 6 months of hire.
Shall be credentialed in trauma care (TNCC) within one 6 months of assignment documenting a minimum of eight (8) hours of trauma related continuing nursing education per year.
No previous experience required other than clinical rotations required as part of the degree completion.
Prior experience in a similar size facility with similar services provided is preferred.
Previous emergency, pre-hospital or critical care preferred. _Lee's Summit Medical Center_serves Lee's Summit, Missouri, and surrounding areas. The 80 -bed advanced technology facility is both a Joint Commission Chest Pain Certified Hospital and a Joint Commission Certified Primary Stroke Center. LSMC is an affiliate of HCA Healthcare. Additional features include:
Emergency Department with 14 private treatment rooms;
Orthopedic and Spine Center,
Level II stroke designation
Cardiovascular services with a cardiac catheterization lab, cardiac rehabilitation, vascular surgery and more;
Rehabilitation services with physical, occupational and speech therapy and sports medicine;
Women's services;
Surgical service, including bariatrics, orthopedics, colorectal and robotic assisted procedures; imaging services;
The Sarah Cannon Cancer Institute at Lee's Summit Medical Center. HCA Healthcare has been continually named a/World's Most Ethical Company/ /by Ethisphere/since 2010. In 2018, HCA Healthcare spent an estimated $3.3 billion in cost for the delivery of charitable care, uninsured discounts, and other uncompensated expenses.
If you are looking for an opportunity that provides satisfaction and personal growth, we encourage you to apply for our Clinical Nurse Coordinator RN opening. We promptly review all applications. Highly qualified candidates will be contacted for interviews. Unlock the possibilities and apply today!
We are an equal opportunity employer and value diversity at our company. We do not discriminate on the basis of race, religion, color, national origin, gender, sexual orientation, age, marital status, veteran status, or disability status.
Job: *Nursing - Professional
Title: Charge Nurse RN Emergency Room
Location: Missouri-Lees Summit-Lee%27s Summit Medical Center
Requisition ID: 09724-64776