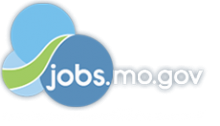 Job Information
SSM Health

Sonographer ll

in

Lake Saint Louis

,

Missouri
Divison:
-
PRIMARY RESPONSIBILITIES
Second registry must be used in primary department or secondary department 30% of the time.

Sets up and adjusts all equipment and manually maneuvers transducers to perform exams.

Implements safety standards and performs appropriate quality control procedures.

Performs routine and complex studies and assists in a variety of imaging procedures.

Recognizes significant structures, artifacts, pathology and equipment limitations.

Ensures equipment is properly functioning. Reports potential problems or equipment malfunction to appropriate personnel. Lock/tag out equipment if appropriate.

Ensures prompt submission of all high-quality images and documents sent to PACS (image quality, images labeled correctly and patient data/history).

Assists in maintaining a clean, and orderly department to include procedure rooms, storage areas, dressing rooms and any other areas in department.

Maintains compliance with regulatory agencies.

Works in a constant state of alertness and safe manner.

Performs other duties as assigned.
EDUCATION
Associate's degree or completion of a Sonography certification program
EXPERIENCE
PHYSICAL REQUIREMENTS
Constant standing and walking.

Frequent use of vision and depth perception for distances near (20 inches or less) and far (20 feet or more).

Frequent use of hearing and speech to share information through oral communication.

Frequent use of hearing to distinguish body sounds and/or hear alarms, malfunctioning machinery, etc.

Frequent lifting/carrying and pushing/pulling objects weighing 0-25 lbs.

Frequent lifting/moving of patients.

Frequent reaching, gripping and keyboard use/data entry.

Occasional lifting/carrying and pushing/pulling objects weighing 25-50 lbs.

Occasional use of vision to identify and distinguish colors.

Occasional bending, stooping, squatting, twisting and repetitive foot/leg and hand/arm movements.

Rare kneeling and sitting.
SSM Health is committed to equal employment opportunity based on race, color, religion, national origin, gender, sexual orientation, gender identity, pregnancy, age, physical or mental disability, veteran status, and all other statuses protected by law.