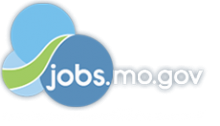 Job Information
Truman Medical Centers

Supply Coordinator - Perioperative Services - Lakewood Central Services (8:00am - 4:30pm)

in

Kansas City

,

Missouri
Supply Coordinator - Perioperative Services - Lakewood Central Services (8:00am - 4:30pm)
Tracking Code
17433-124
Job Description
If you want to work where the action is, Truman Medical Centers/University Health (TMC/UH) is the place for you. Known as "Kansas City's Essential Hospital," TMC/UH is the safety net healthcare system for Jackson County/Kansas City. We are an academic medical center, serving as the primary teaching institution for the UMKC Schools of Medicine, Nursing, Dentistry, and Pharmacy. A 547-bed, not-for-profit health system, TMC/UH delivers the highest-quality medical care for our patients, with compassion, empathy, and unparalleled dedication to service. During the 2020 pandemic, we also stepped forward as a regional leader in COVID care and testing. TMC/UH is comprised of three campuses:
TMC/UH Heath Sciences Districtis located in downtown Kansas City, Missouri. The Health Sciences District represents a robust academic community, leading the forefront of biomedical research and cutting edge technology. Partnered with UMKC and Children's Mercy Hospital, Truman Medical Centers serves as the cornerstone in educating the next generation of healthcare practitioners. As a Level 1 Trauma Center, we're a leader in Emergency Medicine and Critical Care, with world-class expertise in chronic disease management and women's services, including high-risk maternity care. The Health Sciences District is also home to the University Health building , TMC's beautiful specialty outpatient clinics and day-surgery center. We will soon open University Health 2, which will house all of our primary care and women's care clinics.
TMC/UH Lakewoodis located between Kansas City and Lee's Summit, Missouri, offering residents of Eastern Jackson County access to a modern community hospital with a continuum of outpatient services designed to meet the needs of families. TMC/UH Lakewood specializes in high-risk maternal and child care, and serves as one of the few Kansas City metro area institutions accredited by The Joint Commission in Orthopedics and Palliative Care. It also is home to a 188-bed, fully accredited long-term care center.
TMC/UH Behavioral Healthis the KC metro area's largest, most comprehensive provider of mental health services. TheHealing Canvas Building, located in Kansas City's vibrant Crossroads Arts District, is its epicenter, providing a broad list of outpatient services. We also offer psychiatric inpatient care, and we deliver therapeutic services through our community outreach clinics. We are a leader in the Trauma-Informed Care Movement, and provide training, coaching and consulting to outside organizations.
The Supply Coordinator for Perioperative Services works under the supervision of the Manager of Inventory Management & Distribution with direct input from Perioperative Services leadership. This role will work with Perioperative Services, Supply Chain Services, and Central Services teams to ensure daily availability of supplies and that the needs of the unit's customer are met in an accurately & timely manner. The Supply Coordinator will maintain accuracy throughout all processes. They are responsible for all par locations (including Pyxis, supply rooms, closets, drawers, carts, procedure rooms and others), associated supply level management, supplier coordination as needed, supply related department education & training, PAR level management & reporting, regulatory record keeping, optimization in number or content and coordination of necessary stock levels with the customer.
Required Skills
Minimum Requirements
High School diploma or equivalent

Three years inventory control experience in a hospital setting that includes work in the OR and inventory or materials management

Excellent verbal, written, and interpersonal communication skills

Ability to work effectively in a high stress, demanding clinical environment

Superior customer service skills. Ability to work with others at all levels and background

Good working knowledge of Microsoft Excel
Preferred Qualifications
Associate degree

2+ years' experience in an OR, or Emergency Room as a nurse, tech or similar role
Required Experience
Job Location
Lakewood - Kansas City, Missouri, United States
Position Type
Full-Time/Regular
Shift Schedule
8:00AM - 4:30PM