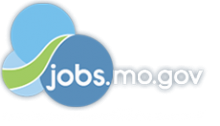 Job Information
Veterans Affairs, Veterans Health Administration

Supervisory Pharmacist (Clinical Services)

in

Kansas City

,

Missouri
Summary
The Supervisor, Primary Care (PC) Pharmacy Clinical Services, works in support of the KCVA Pharmacy in planning, directing and coordinating PC and Home Based PC (HBPC) services to provide comprehensive, safe and effective pharmaceutical care maximizing all available resources. This supervisor will develop a plan to ensure compliance with regulatory and accrediting bodies; collaborating with other pharmacy sections and KCVA service lines to ensure implementation of the developed plan.
Responsibilities
Responsible for the direct supervision, administrative and personnel management of Primary Care and HBPC staff. Indirect supervision to Specialty Clinical Pharmacy Technician as it pertains to Primary Care CPS support. Major duties include, but are not limited to: Utilizes High Reliable Organization pillars in oversight of Primary Care and HBPC Clinical Pharmacy Services pharmaceutical care to provide safe and effective treatment of patients in an environment for staff to work at the top of their licensure. Ensures that safe, timely, efficient and cost-effective distribution services are being provided; Manages human resource activities, including interviewing, recommending appointments, advancements or promotions, job descriptions, performance evaluations, mentoring or disciplinary actions. Collaborates with AFGE (union) partners throughout various activities as well as workplace and workflow improvements. Incorporates 16 hours weekly of float staffing to prioritize and minimize disruption to patient care; 8 hours weekly to non-formulary adjudication. Utilizes lean management to make recommendations to the Associate Chief of Clinical Pharmacy Services regarding equipment, workforce, technology, space, budgetary, procurement, etc.; collaborates with workgroups and committees as a process owner and arranges available resources to contribute to success of the project. Utilizes experience with formulary management, including non-formulary adjudication, to identify areas for education, medical record enhancement, medication use evaluation and formulary recommendations. Serves as a resident and student preceptor and facilitates resident and student preceptorship of direct reports. Facilitates research training and efforts in collaboration with Investigational Pharmacy Program Manager; serving as a principal or other investigator (preceptor) for research initiatives. Engage staff in the continuous reporting and prevention of medication errors and adverse events; engages staff in active participation to resolve concerns and engages appropriate stakeholders throughout the process. Coordinates procurement activities of specific items as they related to non-formulary consult management. Other duties as assigned. Work Schedule: Monday - Friday 8:00am - 4:30pm
Functional Statement: Pharmacy Supervisor (Primary Care Pharmacy Clinical Services)
Requirements
Conditions of Employment
Qualifications
To qualify for this position, applicants must meet all basic requirements and grade determination by the closing date of this announcement, 03/01/2021. Basic Requirements: United States Citizenship: Non-citizens may only be appointed when it is not possible to recruit qualified citizens in accordance with VA Policy. Education: (1) Graduate of an Accreditation Council for Pharmacy Education (ACPE) accredited College or School of Pharmacy with a baccalaureate degree in pharmacy (BS Pharmacy) and/or a Doctor of Pharmacy (Pharm.D.) degree. Verification of approved degree programs may be obtained from the Accreditation Council for Pharmacy Education, 20 North Clark Street, Suite 2500, Chicago, Illinois 60602-5109; phone: (312) 664-3575, or through their Web site at: http://www.acpe-accredit.org/. (NOTE: Prior to 2005 ACPE accredited both baccalaureate and Doctor of Pharmacy terminal degree program. Today the sole degree is Doctor of Pharmacy.) (2) Graduates of foreign pharmacy degree programs meet the educational requirement if the graduate is able to provide proof of achieving the Foreign Pharmacy Graduate Examination Commission (FPGEC) Certification, which includes passing the Foreign Pharmacy Graduate Equivalency Examination (FPGEE) and the Test of English as a Foreign Language Internet-Based Test (TOEFL iBT). Licensure. Full, current and unrestricted license to practice pharmacy in a State, Territory, Commonwealth of the United States (i.e., Puerto Rico), or the District of Columbia. The pharmacist must maintain current registration if this is a requirement for maintaining full, current, and unrestricted licensure. A pharmacist who has, or has ever had, any license(s) revoked, suspended, denied, restricted, limited, or issued/placed in a probationary status may be appointed only in accordance with the provisions in VA Handbook 5005, Part II, Chapter 3, section B, paragraph 16. NOTE: Individuals who have or have had multiple licenses and had any such license revoked for professional misconduct, professional incompetence or substandard care, or who surrendered such license after receiving written notice of potential termination of such license by the State for professional misconduct, professional incompetence, or substandard care, are not eligible for appointment to the position unless such revoked or surrendered license is fully restored (38 U.S.C. § 7402(f)). Effective November 30, 1999, this is a requirement for employment. This requirement does not apply to licensed pharmacists on VA rolls as of that date, provided they maintain continuous appointment and are not disqualified for employment by any subsequent revocations or voluntary surrenders of State license, registration or certification. English Language Proficiency. Pharmacists must be proficient in spoken and written English as required by 38 U.S.C. 7402(d), and 7407(d). Grade Determinations:
Candidates must have 1 year of experience equivalent to the next lower grade level (GS-12). Experience includes, but are not limited to: reviewing, interpreting, and verifying medication orders for appropriateness; processing and filling medication orders; interacting with and making recommendations to other clinical staff regarding medication therapy ordered to ensure safe and effective care; providing drug information; assisting in formulary management including therapeutic substitutions, non-formulary reviews and medication usage evaluations; documenting and assessing adverse drug events (ADEs); assisting in medical emergencies; providing oversight of technical staff in all aspects of medication distribution. In addition, pharmacists assigned to this position must demonstrate the following knowledge, skills and abilities (KSAs):
*Ability to effectively supervise subordinate staff.
*Ability to communicate orally and in writing to persuade and influence clinical and management decisions.
*Expert understanding of regulatory and quality standards pertaining to pharmacy.
*Skill in managing people or programs. References: VA Handbook 5005/5 Part II Appendix G15 Pharmacist Qualification Standard. Physical Requirements: The work requires regular and recurring physical exertion, involving standing or sitting for prolonged periods of time, typing, walking within KCVA Medical Center, KCVA off-site locations and non-VA community care offices/facilities. Additionally, occasional lifting/carrying up to 40 pounds of pharmaceutical supplies may be required as well as bending, stooping or stretching.
Education
IMPORTANT: A transcript must be submitted with your application. Note: Only education or degrees recognized by the U.S. Department of Education from accredited colleges, universities, schools, or institutions may be used to qualify for Federal employment. You can verify your education here: http://ope.ed.gov/accreditation/. If you are using foreign education to meet qualification requirements, you must send a Certificate of Foreign Equivalency with your transcript in order to receive credit for that education. For further information, visit: http://www.ed.gov/about/offices/list/ous/international/usnei/us/edlite-visitus-forrecog.html.
Additional Information
Receiving Service Credit or Earning Annual (Vacation) Leave: Federal Employees earn annual leave at a rate (4, 6 or 8 hours per pay period) which is based on the number of years they have served as a Federal employee. VA may offer newly-appointed Federal employee's credit for their job-related non-federal experience or active duty uniformed military service. This credited service can be used in determining the rate at which they earn annual leave. Such credit must be requested and approved prior to the appointment date and is not guaranteed. This job opportunity announcement may be used to fill additional vacancies. It is the policy of the VA to not deny employment to those that have faced financial hardships or periods of unemployment. This position is in the Excepted Service and does not confer competitive status. VA encourages persons with disabilities to apply. The health-related positions in VA are covered by Title 38, and are not covered by the Schedule A excepted appointment authority. Veterans and Transitioning Service Members: Please visit the VA for Vets site for career-search tools for Veterans seeking employment at VA, career development services for our existing Veterans, and coaching and reintegration support for military service members. If you are unable to apply online view the following link for information regarding an Alternate Application.