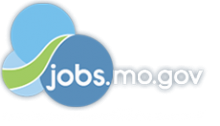 Job Information
Cigna

RN Care Coordinator - Evernorth - Kansas City MO

in

Kansas City

,

Missouri
RN Care Coordinator – Kansas City, MO
Evernorth is built on the recognition that health makes progress possible. Our health services are designed to redefine healthcare as we know it. But we can't do it alone.
True change takes all of us, united in a shared vision. Health is what drives us. But it's just the start. Together, we can solve the problems others don't, won't or can't.
The RN Care Coordinator is an integral member of Evernorth's team supporting our customers in their journey to better health.
The RN Care Coordinator functions as an employer based clinical liaison between employee and all available Cigna resources and community programs or resources. The goal of the RN Care Coordinator role is to improve care delivery of aligned population through identification of risk and opportunity, collaboration and coordination with clinical and administrative partners, and promotion of available programs.
This position is with Evernorth, a new business within the Cigna Corporation.
Sound like you? Great! Here's more on how you'll make a difference:
Identifies and refers appropriate customers to eligible programs within Evernorth/CIGNA Healthcare and all eligible client specific health and wellness programs.

Supports Care Coordination of the individual customer. Coordinates the care of the high-risk targeted population in an appropriate, efficient, high quality and cost-effective manner. Refers to appropriate clinical partners (i.e. complex case management and / or Specialty Case management)

Partners, and functions as central conduit between employer, provider (PCP, Evernorth Direct Health) and all available Evernorth programs and resources.

Supports established process and procedures that ensures thorough review of patient level actionable data and reports used to support identification of customers for outreach and engagement.

Assure and maintains timely, compliant, efficient documentation and information exchange to drive appropriate outreach, engagement and positive clinical outcomes with aligned population.

Communicates clearly with all matrix partners, and refers to appropriate internal and external programs to support outcomes.

Identifies cases appropriate for complex case management and follows process for referral.

Works effectively with Evernorth's internal team to support coordination of care and data analysis.

Identifies and builds effective relationships with local network providers. Provides steerage to high quality network providers and referrals to the onsite health center.

Identifies gaps in care and works with providers and/ or local community resources to close gaps in care.

Establishes and maintains a positive, professional, and collaborative relationship with customer/employee, employer, providers of care, and Evernorth partners to support improved outcomes (clinical, quality and cost) of aligned employee population.

Partners and coordinates with health management matrix partners for additional engagement and promotion opportunities

Acts as resource to direct customers with specific non-clinical questions to the appropriate resource.
What we expect from you:
• RN with current unrestricted state licensure in Missouri
• Must have three or more years of clinical practice experience
• Case Management experience is preferred
• A high energy level with excellent oral and written communication skills.
• Excellent Computer skills [specific software e.g. Word and Excel]
• Excellent interpersonal skills. Must be able to work in a team environment and exhibit flexibility and enthusiasm in learning new information and developing new skills quickly.
• Demonstrate commitment to ongoing education preferred.
• Comfortable communicating with multiple clinical partners (direct care, Onsite Health, and telephonic coaching and case management teams).
• Experience working with high-risk patients preferred.
• Experience in project development and working in a matrix environment preferred.
• Self-directness and the ability succeed in an independent role.
• Current ACLS/BLS/CPR/AED Certification
• Passion for assisting member with health improvement and navigation of the Health Care System.
• Must have strong problem solving skills
Bonus points for:
• CHES
• Health Coaching experience including chronic disease management
• High energy level, with dynamic presentation skills is required.
• Positive role model in demonstrating healthy behaviors
This role will be based in an employer-based setting in Kansas City, MO.
Cigna is committed to a healthy work force. New hires must complete a background check, drug and nicotine screen to be employed in this role.
About Evernorth
Evernorth, Cigna Corporation's health services segment, exists to elevate health for all. We're building on our legacy and redefining health care as we know it. Unbiased in how we think, we create without limitation. We partner without constraints, deliver value differently and act in the interest of humanity. Solving across silos, closing gaps in care, and empowering clients, customers, and people everywhere to move onward and upward. When you work with us, you'll be empowered to solve the problems others don't, won't or can't. Join us. What difference will you make?
Qualified applicants will be considered without regard to race, color, age, disability, sex, childbirth (including pregnancy) or related medical conditions including but not limited to lactation, sexual orientation, gender identity or expression, veteran or military status, religion, national origin, ancestry, marital or familial status, genetic information, status with regard to public assistance, citizenship status or any other characteristic protected by applicable equal employment opportunity laws.
If you require reasonable accommodation in completing the online application process, please email: SeeYourself@cigna.com for support. Do not email SeeYourself@cigna.com for an update on your application or to provide your resume as you will not receive a response.