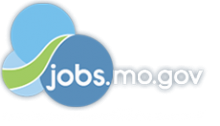 Job Information
HCA, Hospital Corporation of America

Research Assistant

in

Kansas City

,

Missouri
Do you have the career opportunities as a Research Assistant you want in your current role? We have an exciting opportunity for you to join Research Medical Center a facility that is part of the nation's leading provider of healthcare services HCA Healthcare.
At RMC we want to ensure your needs are met. We offer a variety of comprehensive medical, dental, and vision plans along with some unique benefits including: o Tuition Reimbursement/Assistance Programs o Paid Personal Leave o 401k (100% annual match – 3%-9% of pay based on years of service) o Identity Theft Protection discounts o Auto, Home, and Life Insurance options o Adoption Assistance o Employee Stock Purchase Program (ESPP) We are seeking a to ensure that we continue to provide all patients with high quality, efficient care. Did you get into our industry for these reasons? We are an amazing team that works hard to support each other and are seeking a phenomenal addition like you who feels patient care is as meaningful as we do. We want you to apply now!
About this Position:
The Research Assistant provides administrative support to research teams by managing inventory of laboratory kits, assisting with central laboratory logistics and routine administrative tasks. You will also facilitate transmission of required radiographic images as required by the study protocol.
* * Responsibilities: * Maintaining familiarity with protocol required central laboratory samples and procedures * Timely completion of all required research training * Attendance at study specific Site Initiation Visits * Maintenance of central laboratory kit inventory, assuring kits are not expired * Utilization of research calendars to assure delivery of lab supplies to all clinic locations in advance of scheduled visits * Providing support during bone marrow sample collection to assure proper samples are collected and shipped to the testing laboratory * Processing laboratory samples and preparing for shipment per sponsor shipping schedule * Promptly addressing lab queries to avoid delay in data delivery * Monitoring research calendars to facilitate transmission of radiographic images via sponsor defined portals * Order supplies necessary to support department activities * Receive and distribute department mail * Internal document filing and tracking * Attendance at department meetings, as required
What qualifications you will need:
High school diploma, Associates degree preferred.
Medical terminology experience or familiarity preferred.
One year clinical laboratory experience preferred.
IATA Certification or completion of certification within the first 90 days of employment.
/At Research Medical Center, above all else, we are committed to the care and improvement of human life/. Located in beautiful Kansas City, Missouri, RMC embodies the mission and heart of HCA MidAmerica. We are recognized as a healthcare leader due to our skilled, compassionate and dedicated doctors and nurses. To ensure that we exceed our patients' health care needs, we staff over 700 doctors who represent 29 medical specialties in our 590-bed facility.
Several of our renowned programs, including Level I Trauma, Sarah Cannon Cancer Care, Grossman Burn Center, Neuroscience Institute and Women's Care Center, feature advanced technological resources used to diagnose and treat patients. Whether your healthcare needs are urgent and critical or simply routine and preventative, our advanced capabilities allow us to be one of the most comprehensive hospitals in the Kansas City region.
HCA Healthcare has been continually named a /World's Most Ethical Company by Ethisphere/ since 2010. In 2018, HCA Healthcare spent an estimated $3.3 billion in cost for the delivery of charitable care, uninsured discounts, and other uncompensated expenses.
We are an equal opportunity employer and value diversity at our company. We do not discriminate on the basis of race, religion, color, national origin, gender, sexual orientation, age, marital status, veteran status, or disability status.
Job: *Case Management
Title: Research Assistant
Location: Missouri-Kansas City-Research Medical Center
Requisition ID: 09745-67315