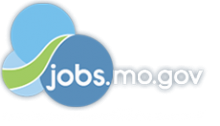 Job Information
HCA, Hospital Corporation of America

Registered Nurse (RN) Psychiatric VINE

in

Kansas City

,

Missouri
Last year alone, our HCA Healthcare colleagues invested over 156,000 hours volunteering in our communities. As a Psychiatric RN withResearch Psychiatric Centeryou can be a part of an organization that is devoted to giving back! We are committed to providing our employees with the support they need. At RPC we offer an array of medical, dental, and vision packages as well as several add-on perks to make your benefits package truly customizable to you and your family needs. Some of our unique benefits we offer include: * Tuition Reimbursement/Student Loan Forgiveness * Paid Personal Leave * 401k (100% annual match – 3%-9% of pay based on years of service) * Identity Theft Protection discounts * Auto, Home, and Life Insurance options * Adoption Assistance * Employee Stock Purchase Program (ESPP) https://hcahealthcare.com/nurses/nursing-at-hca/
We are seeking an Adult Vine Psychiatric RN to ensure that we continue to provide all patients with high quality, efficient care. Did you get into our industry for these reasons? We are an amazing team that works hard to support each other and are seeking a phenomenal addition like you who feels patient care is as meaningful as we do. We want you to apply now!
Psychiatric nurses are experts in crisis intervention, mental health assessment, medication and therapy, and patient assistance. Psychiatric nurses work closely with patients to help them manage their mental illnesses and live productive, fulfilling lives.
About this unit: * This is a 12 bed inpatient trauma unit treating higher functioning/lower acuity individuals 18 and over. * The therapeutic approach of the program varies according to individual needs, with a focus on stabilization, especially utilizing interventions which promote growth and empowerment, validate and offer insight, and move patients forward. A combination of treatment approaches are utilized.
Responsibilities: * The role of the Registered Nurse is to perform patient care under the direction of the Nurse Manager / Chief Nursing Officer. * The Registered Nurse provides therapeutic and administrative services necessary for the care of the patient, and in support of the mission of Research Psychiatric Center.
Graduate from an accredited school of nursing with either an ADN or BSN degree.
Must hold a current license from the Missouri Board of Nursing.
BLS through AHA required
One to two years of experience in an inpatient psychiatric setting is preferred. For over 30 years Research Psychiatric Center has offered a complete range of acute inpatient, day treatment and community-based outpatient behavioral healthcare. In our 100-bed facility, we treat adolescents, adults and senior adults for emotional disorders, mental illness and substance abuse. HCA Healthcare has been continually named a/World's Most Ethical Company by Ethisphere/since 2010. In 2018, HCA Healthcare spent an estimated $3.3 billion in cost for the delivery of charitable care, uninsured discounts, and other uncompensated expenses. If you find this opportunity compelling, we encourage you to apply for our Psychiatric RN opening. We promptly review all applications. Highly qualified candidates will be directly contacted by a member of our team. We are actively interviewing so apply today!
We are an equal opportunity employer and value diversity at our company. We do not discriminate on the basis of race, religion, color, national origin, gender, sexual orientation, age, marital status, veteran status, or disability status.
Job: *Nursing - Professional
Title: *Registered Nurse (RN) Psychiatric VINE *
Location: Missouri-Kansas City-Research Psychiatric Center
Requisition ID: 09727-70431