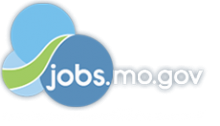 Job Information
Truman Medical Centers

Registered Medical Assistant or Licensed Practical Nurse (LPN) - Urology Clinic

in

Kansas City

,

Missouri
Registered Medical Assistant or Licensed Practical Nurse (LPN) - Urology Clinic
Tracking Code
17593-124
Job Description
Truman Medical Centers, a two-hospital, 600-bed, not-for-profit healthcare system, is the largest and most comprehensive safety net healthcare provider in Jackson County and Kansas City, Mo. TMC serves as the pri­mary teaching hospital for the University of Missouri-Kansas City Schools of Medicine, Nursing, Dentistry and Pharmacy.
Our Hospital Hill campus is located in the UMKC Health Sciences District: a premier academic health district engaging in cutting-edge biomedical research and entrepreneurship, delivering state-of-the science health care, and educating the next generation of health care professionals. Recognized as a critical area resource for advanced specialized healthcare, TMC is constantly working to deliver the best pos­sible medical care for our patients. Quality, innovation, team­work and attention to detail are at the heart of all we do. TMC's tagline is: "Better. For Everyone." It is a simple state­ment, but it has profound significance. It is what we stand for, it is the focus of our work, and it is our promise to our patients.
The Medical Assistant provides care for patients under the direction of the physician in the ambulatory clinic and/or procedural setting. As a part of the healthcare team, they support administrative and clinical functions within their work setting. In collaboration with patients and the healthcare team collects and records important health information data as part of the admission and discharge process. Incorporates patient education into the plan of care. Completes and/or assists with procedures.
To see what it's like to work at TMC, check out our video below. Come Join Us!!
Required Skills
Minimum Requirements
High school diploma or equivalent

Graduation from an accredited Medical Assistant program

Certified Medical Assistant (CMA)-certification by the American Association of Medical Assistant (AAMA), Registered Medical Assistant (RMA) –certification by American Medical Technologists (AMT) or Nationally Registered Certified Medical Assistant (NRCMA) –certification by National Association for Health Professionals. [Beginning 1/1/2013, all new hires are required to possess one of the above certifications and maintain for continued employment.]

Current BCLS certification upon hire & maintained for continued employment

Ability to perform POCT, immunizations, and injections

Ability to work independently, prioritize and problem solve.

Excellent organization skills.

Considerable ability to provide superior customer service skills

Proficient in Microsoft applications and basic computer skills

If the position is responsible for radiologic functions, employee must have receive the radiology certification or trainingin their Medical Assistant program or receive training validated through radiology competency checklist
Job Location
KANSAS CITY, Missouri, United States
Position Type
Full-Time/Regular
Shift Schedule
8:00AM - 4:30PM