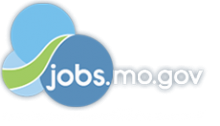 Job Information
Utilities Service, LLC

Regional Safety Superintendent

in

Kansas City

,

Missouri
We are currently seeking a Regional Safety Superintendent to join our team.
Job Description:
Analyzes and evaluates data from health and safety programs to manage hazards in the work environment. Evaluates and oversees existing health and safety management programs to reduce risk in the work environment. Recommends and designs new workplace health and safety programs relative to risk management and hazard abatement. Develops action plans to control health risks and hazards to all employees in the workforce. Creates, modifies and submits revisions to safety manuals and procedures as appropriate.
The incumbent provides technical guidance and oversight to other company employees in support of producing high quality, timely and cost effective solutions ensuring compliance with applicable Federal, State and local regulations. This position requires partnering with related work groups in an effort to facilitate knowledge transfer, identify solutions and foster development of employees relative to health and safety issues. The incumbent works under direct supervision.
Minimum Requirements:
Bachelor's degree in Safety Engineering, Occupational Safety and Health, Industrial Hygiene, or other equivalent technical field. Equivalent experience will be considered.

The ability to adapt to changing conditions, priorities, and requirements, as well as, the need to rapidly learn new skills.

The ability to interpret health and safety regulations.

The ability to develop workgroups and team relationships with customers.

Strong oral and written communication skills with an ability to create, communicate and deliver reports and/or presentations.
Other Accountabilities:
Conducts regular job site inspections and/or Job Behavior Observations (JBO's) with major focus on:

The objectives of Safety Management

Observing and correcting unsafe acts and at risk behavior

Evaluating General Foreperson knowledge of safety program

Identifying job site hazards

Evaluation of Crew Foreperson knowledge of their safety training responsibilities

Observing and reporting on proper work techniques in accordance with the Foreperson's Manual and Region policy Manual

Oversees the data collection, input and distribution of reports of statistical information gained from JBO reports

Works with the regional office to monitor files for compliance with required documentation, as specified by corporate and region policy

Assists in the General Foreperson orientation process and mentoring program.

Assists with the Incident Investigation process including:

Reviewing reports to ensure appropriate documentation is complete

Assuring the investigation identifies root causes

Assisting the Regional Manager with the assignment of recommendations to individuals, and that recommendations are completed within specified completion dates

Completing OSHA 300 logs as required

Assuring communications to Corporate Safety are completed

Conducts ride-a longs with General Forepersons to assure they understand:

Compliance with Federal, State and local EHS regulations

How to conduct a safety visit

How to conduct tailboards

Assures that General Forepersons implement:

First Aid/CPR training

Lift School

Home Study Programs

Spanish documentation (when required)

Regular Foreperson training meetings

Vehicle Loss Prevention Program

Assure regional compliance with:

General Foreperson meeting requirements

Screening applicants for hire

Pre-employment drug testing

New employee orientation

Background checks

Safety Management Process

Monitors and review claims and participate in claims management process.

Informs and communicates with Corporate Safety contact on weekly activities, questions, concerns, problem areas, etc.

Assists Manager in the establishment and implementation of Regional safety goals.

Advises Manager on health and safety related trends within the region

Keeps abreast of federal, state and local occupational health and safety regulations

Conducts and/or participates in audits of company sites for compliance to occupational health and safety programs.

Provides safety coverage on emergency response work when requested by corporate and/or the Regional Manager.

Participates in safety teleconference calls as scheduled. Participates in industrial safety conferences and benchmarks top performing organizations for program improvements.

Supports the maintenance of EHS management information systems
Physical Requirements:
Rarely = less than 10%
Occasionally =up to 33%
Frequently = up to 66%
Continuously = 67% to 100%
Individuals must be able to perform the essential functions of the position with or without a reasonable accommodation. Individuals with a disability who desire a reasonable accommodation should contact the ADA Coordinator at 1-800-248-8733, ext 1339.
An Equal Opportunity Employer, including disabled and vets.
Activity:
R
O
F
C
Activity:
R
O
F
C
Standing
X
Seeing
X
Walking
X
Reading
X
Sitting
X
Reaching
X
Stooping
X
Range of Motion
X
Kneeling
X
Hearing - Speech Range
X
Squatting
X
Depth Perception
X
Body Twisting
X
Color Vision
X
Crawling
X
Lifting
X
Sense of Touch
X
Carrying
X
Manual Dexterity
X
Pushing
X
Speaking Clearly
X
Pulling
X
Seeing Distant
X
Climbing Ladders
X
Climbing On/Off Truck
X
Climbing Stairs
X
Climbing
X
Balancing
X
Gripping
X
Lifting up to 10 lbs
X
Lifting over 10 lbs to 50 lbs
X
Lifting up to 50 lbs
X