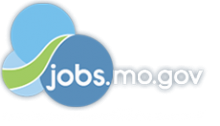 Job Information
Truman Medical Centers

Physical Therapist - Part-time- Weekend Coverage (48 hrs/pay period)

in

Kansas City

,

Missouri
Physical Therapist - Part-time- Weekend Coverage (48 hrs/pay period)
Tracking Code
16864-124
Job Description
If you want to work where the action is, Truman Medical Centers/University Health (TMC/UH) is the place for you. Known as "Kansas City's Essential Hospital," TMC/UH is the safety net healthcare system for Jackson County/Kansas City. We are an academic medical center, serving as the primary teaching institution for the UMKC Schools of Medicine, Nursing, Dentistry, and Pharmacy. A 547-bed, not-for-profit health system, TMC/UH delivers the highest-quality medical care for our patients, with compassion, empathy, and unparalleled dedication to service. During the 2020 pandemic, we also stepped forward as a regional leader in COVID care and testing. TMC/UH is comprised of three campuses:
TMC/UH Heath Sciences Districtis located in downtown Kansas City, Missouri. The Health Sciences District represents a robust academic community, leading the forefront of biomedical research and cutting edge technology. Partnered with UMKC and Children's Mercy Hospital, Truman Medical Centers serves as the cornerstone in educating the next generation of healthcare practitioners. As a Level 1 Trauma Center, we're a leader in Emergency Medicine and Critical Care, with world-class expertise in chronic disease management and women's services, including high-risk maternity care. The Health Sciences District is also home to the University Health building , TMC's beautiful specialty outpatient clinics and day-surgery center. We will soon open University Health 2, which will house all of our primary care and women's care clinics.
TMC/UH Lakewoodis located between Kansas City and Lee's Summit, Missouri, offering residents of Eastern Jackson County access to a modern community hospital with a continuum of outpatient services designed to meet the needs of families. TMC/UH Lakewood specializes in high-risk maternal and child care, and serves as one of the few Kansas City metro area institutions accredited by The Joint Commission in Orthopedics and Palliative Care. It also is home to a 188-bed, fully accredited long-term care center.
TMC/UH Behavioral Healthis the KC metro area's largest, most comprehensive provider of mental health services. TheHealing Canvas Building, located in Kansas City's vibrant Crossroads Arts District, is its epicenter, providing a broad list of outpatient services. We also offer psychiatric inpatient care, and we deliver therapeutic services through our community outreach clinics. We are a leader in the Trauma-Informed Care Movement, and provide training, coaching and consulting to outside organizations.
Provides physical therapy services to patients/clients who have impairments, functional limitations, disabilities, or changes in physical function and health status resulting from injury, disease or other causes. Diagnoses and manages movement dysfunction and enhances physical and functional abilities. Restores, maintains and promotes not only optimal physical function but optimal wellness and fitness and optimal quality of life as it relates to movement and health. Prevent the onset, symptoms and progression of impairments, functional limitations and disabilities that may result from diseases, disorders, conditions or injuries. Engages in an examination process that includes taking the patient/client history, conducting a systems review and performing tests and measures to identify potential and existing problems. To establish diagnoses, prognoses and plans of care, the PT performs evaluations, synthesizing the examination data and determining whether the problems to b addressed are within the scope of physical therapist practice. Based on judgment about diagnoses and prognoses and based on patient/client goals, the PT provides interventions (the interactions and procedures use in managing and instructing patients/clients), conducts reexaminations, modifies interventions as necessary to achieve anticipate goals and expected outcomes and develops and implements discharge plans. Develops assigned projects, programs and protocols. Supervises Physical Therapist Assistants, Rehab Techs, and PT/PTA students.
To see what it's like to work at TMC, check out our video below. Come Join Us!!
Required Skills
Master''s or Bachelor''s degree and graduation from an accredited program in Physical Therapy

Missouri Physical Therapy license

Verbal and written communication skills required to discuss and document treatment programs and work issues.

Must be able to lift up to 50 pounds with correct body mechanics to physically manage/assist patients.

Also requires the physical ability to teach and demonstrate locomotor skills, high level coordination and gross motor skills, etc.

Must maintain certification in Basic Cardiac Life Support for continued employment.
Job Location
Health Sciences District - Kansas City, Missouri, United States
Position Type
Part-Time
Shift Schedule
7:30AM - 4:00PM