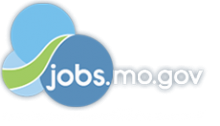 Job Information
Apria

Pharmacy Technician I

in

Kansas City

,

Missouri
Commensurate with Experience
Job Summary
With over 300 locations across the US, Apria Healthcare's mission is to improve the quality of life for our 1.8 million patients at home by providing home respiratory services and select medical equipment to help them sleep better, breathe better, heal faster, and thrive longer. Additional information can be found at www.apria.com.
Under the direct oversight of a licensed pharmacist, the Pharm Tech I is APN's entry level pharmacy technician role. Pharm Tech I serve on one or more APN functional teams.
ESSENTIAL DUTIES AND RESPONSIBILITIES
Proactive Document Capture Team (PDC)
Under the close supervision of a supervisor, the PDC team attempts to obtain updates to pharmacy and billing documents that will expire before the customers' next refill is due.

Contact physician offices by phone or by fax requesting updated billing and clinical documents.

Electronically file updated billing and clinical documents received following standard procedure in APN's content management applications.

Proactive Script Capture Team (PSC)

Under the close supervision of a supervisor and the direct oversight of a licensed pharmacist, the PSC team proactively reminds customers their medication(s) and supply item(s) is due for a refill. PSC team processes the medication and supply reorders.

Make outgoing calls to customers to remind them their medication(s) and supply item(s) are due to be refilled.

Receive incoming calls from customers wanting to refill their medication(s) and supply item(s).

Receive incoming calls from customers, vendors, healthcare professionals and others, triage the call and route the call to the appropriate person or department.

Collect past due balance if any and out‐of‐pocket expense for current order.

Pharmacy Dispensing Team

Under supervision of a manager and the direct oversight of a licensed pharmacist, the pharmacy dispensing team manages inventory, dispenses prescriptions and ships orders.

Receive inventory, stock shelves, place medication and supply orders and manage returned orders.

Print labels and order documents and stage orders for filling.

Pick and label product, route filled orders to pharmacist for verification Prepare orders for shipping

Perform cycle counts and monthly physical inventory

Performs other duties as required.
Minimum Required Qualifications
Education and/or Experience
High school diploma or GED

0 to 2 years of pharmacy or related work experience

Apria Pharmacy Network personnel are expected to participate in appropriate continuing education as may be requested and/or required by their immediate supervisor or the company. In addition, APN personnel are expected to accept personal responsibility for other educational activities to enhance job‐related skills and abilities and attain any and all necessary continue education credits required for job related licenses. All personnel must attend mandatory educational programs.

Certificates, Licenses, Registrations or Professional Designations

Ability to apply for and obtain pharmacy technician license in the state in which the APN pharmacy is located.
SKILLS, KNOWLEDGE AND ABILITIES
Excellent interpersonal skills and well‐developed verbal and written communication skills.

Excellent organizational skills and detailed oriented.

Excellent customer service skills.

Intermediate typing/keyboarding/computer skills.

Ability to work independently, meet deadlines, establish priorities, and be flexible.

Ability to perform accurately and efficiently.

Ability to maintain composure on phone when handling customer calls.

Ability to adapt to frequent changes in workload.

Ability to adjust priorities quickly as circumstances dictate.

Ability to interact appropriately with colleagues and customers for different purposes and in different contexts.

Ability to establish and maintain cooperative working relationships with co‐workers.

Ability to perform a variety of duties, often changing from one task to another of a different nature.

Make appropriate job decisions following standard

Remains calm and uses beneficial verbal / non‐verbal communications.

Focuses on main problem rather than unrelated issues.

Approaches solutions with an open mind.

Gives others a positive feeling when interacting with them.

Works within the Company policies and procedures.

Is able to communicate effectively with other healthcare providers.

Reports to designated work area as scheduled and is available until the end of the shift; honors lunch and break periods.

Completes peer evaluations in a timely manner and provides thorough responses.

Knows and understands safe practices as it relates to the job.

Schedules time off in accordance with company policy.

Informs supervisor if schedule cannot be met 100% of the time.

Reports accidents as soon as they occur in accordance with company policy.

Computer Skills

MS Office Level I (Basic) skill set

Language Skills

English (reading, writing, verbal)

Mathematical Skills

Basic math and analytical skills
PHYSICAL DEMANDSWhile performing the duties of this job, the employee uses his/her hands to finger, handle or feel objects, tools or controls; reach with hands and arms; stoop, kneel, or crouch; talk or hear. The employee uses computer and telephone equipment. Specific vision requirements of this job include close vision and distance vision. Must be able to travel by plane and automobile (if applicable).
WORK ENVIRONMENTWhile performing the duties of this job, the employee rarely is exposed to fumes or airborne particles, toxic or caustic chemicals. The noise level in the work environment is usually low to moderate.
The physical demands and work environment characteristics described above are representative of those an employee encounters while performing the essential functions of this job. Reasonable accommodations may be made to enable individuals with disabilities to perform the essential functions.
Apria Healthcare is committed to hiring veterans and military spouses.
Benefits
Comprehensive benefits package offered for eligible employees:
Competitive salary

Medical, Dental and Vision

Healthcare Flexible Spending Accounts and Healthcare Savings Accounts

Life, AD&D and Disability Insurance

Paid Time Off, including Vacation, Personal Time, Paid Sick Leave & Paid Holidays

401K Savings Plan (available immediately)

Educational Assistance

Employee Referral Reward Program

Employee Discount Programs

Company Paid Employee Assistance Plan (available immediately)

We recognize our veterans by offering a company paid day off for Veterans Day

Career Advancement/ Development Opportunities
Compensation
Compensation is commensurate with experience

Annual compensation is based on a 40 hour week
EEO Statement
As an EOE/AA employer, Apria Healthcare is committed to providing all applicants and employees with equal access to employment opportunities, regardless of sex, race, age, color, national origin, disability, pregnancy, religion, genetic information, sexual orientation, transgender status, gender identity, marital status, veteran status, or any other characteristic protected by federal, state, or local law. Apria Healthcare shall abide by the requirements of 41 CFR 60-300.5(a) and 60-741.5(a). These regulations prohibit discrimination against qualified individuals on the basis of protected veteran status or disability, and require affirmative action by covered prime contractors and subcontractors to employ and advance in employment qualified protected veterans and individuals with disabilities. AA/EOE, M/F/Disability and Vet