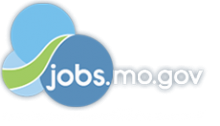 Job Information
Truman Medical Centers

PeriOperative Clinical Mentor; OR - Lakewood; FT/80; Varied shifts; BLS, ACLS & CNOR certifications required

in

Kansas City

,

Missouri
PeriOperative Clinical Mentor; OR - Lakewood; FT/80; Varied shifts; BLS, ACLS & CNOR certifications required
Tracking Code
15545-124
Job Description
Truman Medical Centers, a two-hospital, 600-bed, not-for-profit healthcare system, is the largest and most comprehensive safety net healthcare provider in Jackson County and Kansas City, Mo. TMC serves as the pri­mary teaching hospital for the University of Missouri-Kansas City Schools of Medicine, Nursing, Dentistry and Pharmacy.
Our Hospital Hill campus is located in the UMKC Health Sciences District: a premier academic health district engaging in cutting-edge biomedical research and entrepreneurship, delivering state-of-the science health care, and educating the next generation of health care professionals. Recognized as a critical area resource for advanced specialized healthcare, TMC is constantly working to deliver the best pos­sible medical care for our patients. Quality, innovation, team­work and attention to detail are at the heart of all we do. TMC's tagline is: "Better. For Everyone." It is a simple state­ment, but it has profound significance. It is what we stand for, it is the focus of our work, and it is our promise to our patients.
The Perioperative Clinical Mentor is an expert RN clinician. The role coordinates, mentors and leads nursing staff new to the Perioperative areas as they progress from novice to competent. The Perioperative Clinical Mentor (PCM) supports the development of knowledge and skills in novice and beginner professional registered nurses by providing daily mentorship and role-modeling, which empowers the novice to achieve professional growth and excellence through the delivery of evidenced based nursing practice. The PCM will act in the full capacity of a bedside nurse RN as scheduled, in mentoring, and in shadowing for skills assessment purposes.
Required Skills
Minimum Requirements:
Associates in Nursing (ADN); CNOR;

Current state of Missouri license as a Registered Nurse. Current BCLS and ACLS.

A minimum of (3) to (5) years recent full-time continuous nursing experience in the area of specialty clinical practice is required.

Ability to navigate through the electronic medical record, and demonstrated basic computer knowledge of Microsoft Windows, Word, Power Point & Outlook

Effective collaboration problem-solving, negotiation and written and verbal communication skills.

Ability to be self-motivated and work independently/collaborate with colleagues and shift priorities with flexibility.

Expectation to maintain concurrent clinical expertise specific to TMC by working as an OR RN (LW) staff nurse at the bedside for a minimum of 8 hours biweekly. Worked time is to be scheduled with the director's approval and the knowledge of the education department and may not interfere with cohort instruction.

Required to comply with all mandatory conditions of employment to include but not limited to; continuing education, participation in organizational initiatives, annual skills, compliance, safety, and annual health assessments and competency.
Preferred Qualifications:
BSN preferred; PALS
Other instructor certification current status as applicable to area of specialty
Job Location
Lakewood - Kansas City, Missouri, United States
Position Type
Full-Time/Regular
Shift Schedule
VARIED SHIFTS