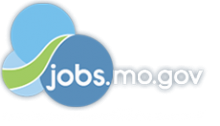 Job Information
NextCare, Inc.

Occupational Health Coordinator - Kansas City

in

Kansas City

,

Missouri
Occupational Health Coordinator - Kansas CityatNextCare Urgent Care
Date Posted:8/12/2019
Apply
Not ready to Apply?
Job Description
Occupational Health Coordinator
10015 N Ambassador Dr Kansas City, MO 64153
The Occupational Health Coordinator is responsible for coordination and a management of screening services and/or specialized follow-up care for occupational medicine patients. This position will initiate,maintain and enhance relationships with employers and insurance carriers related to the delivery ofoccupational health services.
ESSENTIAL FUNCTIONS:
• Ensures the timely creation and update of employer/client profiles with protocols specifying needs related to service delivery and billing
• Maintains current and accurate database of client profiles within NextGen and made available for clinical staff, coordinator counterparts and business office
• Acts as a liaison between employer clients, operational team and billing office for schedulingappointments and on-site services when required
• Keeps current on workplace laws and regulations relating occupational health including, but not limited to; state and federal workers compensation guidelines and occupationalsurveillance/screening requirements
• Coordinates and schedules screening/testing/follow up services between clinic and patients, employers, insurance carriers, and/or case managers when needed
• Ensures timely and accurate flow of correspondence to patient/employer/insurance carrier (case manager) related to delivery of services
• Ensures accuracy of clinic occupational health inventory, service availability, supplies and equipment to perform contracted services is kept and communicated to Occupational Health Director
• Interacts with medical director and senior management regularly to make recommendations regarding the areas' occupational health opportunities and/or issues
• Treats patients and co-workers consistent with the NextCare Mission Statement, Vision, Values and Performance Standards.
• Performs other related duties as assigned or described in Company policy. These Essential Functions may vary by area business need:
• Monitors area occupational health program through reports and responding to inquiries for new service
• Acts as primary occupational health contact for employer clients, carriers and resource for internal operational staff, business office and occupational health department
• Advises sales and marketing and operations when determining appropriate service expansion to meet needs of employer clients
• Assists with development and implementation of internal education programs to provide staff with necessary administrative, operational, and/or clinical knowledge to deliver occupational medicine services
• Represents organization to employers, carriers/TPA's, insurance brokers, hospitals, plans, practices, organizations, and other referral sources in market service area to promote understanding and utilization of program
• Enhances professional growth and development through participation in educational programs, current literature, in-service meetings and workshops
Job Requirements
ESSENTIAL SKILLS AND EXPERIENCE:
Education: Minimum of High School Diploma or Equivalent
Experience: Minimum of two years' experience clinical or administrative role in a medical or occupationalmedicine office setting
• Typing and computer proficiency in Windows based softwareSkills: Ability to multi-task, prioritize, critical thinking and provide excellent customer service
VALUED BUT NOT REQUIRED SKILLS AND EXPERIENCE:
Experience: Minimum of 3-5 years Occupational Medicine experience in an Occupational Medicine setting
understanding Worker's Compensation law, treatment requirements, group physician practice experience
and the ability to work with varied professionals in healthcare is preferred. Practice management or
service development experience also preferred
Apply
Not ready to Apply?
Share Withhttps://www.jobs.net/jobs/nextcare/en-us/job/United-States/Occupational-Health-Coordinator-Kansas-City/J3N3H465RG6QMPFG1FF/Occupational Health Coordinator - Kansas City
Job Snapshot
Employee Type:Full-Time

Location:10015 N Ambassador Dr Kansas City, MO 64153

Job Type:Health Care

Experience:Not Specified

Date Posted:8/12/2019
About Us
As one of the nation's largest providers of urgent care and occupational medical services, we at NextCare strive to ensure our patients experience the highest level of care. We operate 140+ clinics in Arizona, Colorado, Kansas, Missouri, New Mexico, North Carolina, Oklahoma, Texas, Virginia and Wyoming – seven days a week, 365 days a year.
Our Mission is to treat you with sincerity, respect and compassion, and provide prompt, affordable, quality health care every day of the year.
At NextCare, we constantly strive to provide our patients with the highest degree of caring, excellence, integrity and results. These essential core values form the foundation of our relationships with patients, customers, investors, partners and one another. Extraordinarily high performance standards serve as critical guides for making important clinical and business decisions. The expression of these standards is evident in our behavior, our attitude, and our approach to our daily work. The product of our strict adherence to core values is the ability to harness tremendous organizational energy to achieve our goal of upholding the highest standard for quality and service within the urgent care industry. This unique combination of values, performance standards and commitment serves as the key to our success.
Our employees deserve to be rewarded for their commitment to our success. NextCare employees enjoy working for a stable company with a fast paced, friendly, supportive work environment, advancement opportunities, flexible work schedules, expansion of your skill set and employees of all status are eligible to participate in our 401(k) Plan!
NextCare offers a comprehensive benefits package to our full time employees, to include:
401(k) Plan

Medical / Dental / Vision / Long Term Disability / Short Term Disability / Life Insurance / Critical Illness / Accident / Legal / Identity Theft and more

Paid Time Off

Paid Sick Time
Start your search now for a path to a better career with NextCare!
View All Jobs