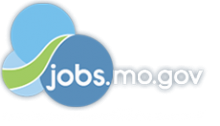 Job Information
Cigna

Nurse Practitioner - Palliative Care - Houston TX, Philadelphia PA and Nashville, TN

in

Kansas City

,

Missouri
Alegis Care, a division of Cigna, is the premier home based healthcare solution for patients and families facing chronic, complex and life-threatening illness. We are an innovative, multi-specialty practice experiencing tremendous growth nationwide. We offer patients and families a complete population health model, focusing our practice in caring for patients across the continuum of complex and serious illness.
At Alegis Care our focus is comprehensive care at home to improve quality of life, increase understanding and management of serious illness, facilitate coordination between providers, and decrease unnecessary healthcare cost. We are an interdisciplinary group of clinical professionals that understand the needs of patients, medical professionals, health systems and payers. We meet the patients where they are within the continuum of serious and complex illness; we provide the right level of care at the right point in time. This includes health risk assessments, transitions of care, complex and chronic disease management, and palliative care.
Chronic Care Management: health plans look to us to conduct in-home longitudinal care for medically complex patients with chronic illnesses in an effort improve clinical outcomes. Our team collaborates with the patients' primary physician in the CCM program

Palliative Care: health plans look to us to provide community based palliative care in the patient's homes. We provide physical, emotional and spiritual support for patients who are facing life-threatening illnesses , in order to provide relief from pain and other physical symptoms, psychosocial and spiritual care , and emotional support and improve quality of life.
We are currently seeking nurse practitioners who are passionate about serious illness care to join our growing house calls practice to provide both chronic disease management and palliative care as we further extend our operations serving a variety of Medicare Advantage, Medicaid, and Commercial clients.
Perform home visits with patients enrolled in Alegis Care's Chronic Care Management Advanced Care program (ACP).

Perform home visits with patients enrolled in Alegis Care's Chronic Care Management program (CCM). Initial visits are comprehensive evaluations with subsequent visits targeting risk factors for disease exacerbations and hospitalizations.

Working closely with other team members to ensure quality care is delivered.

Coordinate with patient's other providers including specialists and health plan case managers to ensure all are working together with the patients towards the same goals.

Working closely with members of our care team to ensure quality care is delivered in a timely manner. The care center will assist with scheduling and triaging of urgent issues.

Sharing after hour telephone on-call coverage with other licensed providers on the team.

Working with field and office RN case managers and medical assistants

Clinical documentation of acute and chronic healthcare issues, symptoms, and goals of care through patient encounter in EMR system

Documentation must be appropriate and thorough, and completed in a timely manner

Provider will ensure all appropriate consent forms are signed and dated

Provider will have frequent interaction with patients, coders, schedulers, and supervising physician

The provider will educate patients and/or patient's family on chronic medical conditions, preventative care, and medication adherence compliance
Knowledge, Skills & Abilities:
Graduated from an Advanced Nurse Practitioner program in Adult, Geriatric, or Family Nurse Practitioner.

Prior clinical experience in palliative care, end of life, hospice, oncology, ICU, geriatrics is preferred.

Prior home based care experience is preferred

Prior clinical experience in geriatric, adult or family medicine is preferred

Experience with electronic medical records is required. Also required is proficiency with various computer based applications such as Microsoft Office.

Strong background/interest in primary care and preventative medicine

Must have valid state driver's license

Highly motivated, self-directed professional with strong organizational skills and comfortable working independently on a daily basis

Excellent clinical assessment and analytical skills

Effective leadership and interpersonal skills; facilitates problem resolution and maintains a professional demeanor in difficult situations.

Excellent verbal and written communication skills

Demonstrated ability to identify, diagnose, treat and document acute and chronic disease in adults

Demonstrated ability to recognize conditions, characteristics, and behaviors that place patients at risk.

Proven ability to pursue feedback, continuing education and professional development
Certifications/Licenses:
NP candidates must be board certified by the ANCC or AANP, and have current RN and NP licensure in state of practice

Specialty certification in Hospice and Palliative care desired (CHPN or ACHPN)

Must have current BLS certification; ACLS preferred.

Must have active/unrestricted license in state of position opening

New graduates will be considered

Must be able to be credentialed by Medicare, Medicaid, and other Private Insurance Companies

Possession of DEA registration or ability to obtain is required
These are field-based openings in:
Houston TX
Dallas TX
Rio Grande Valley, TX
Nashville TN
Greater Memphis (AR/MS/TN)
Philadelphia PA
Central AL (Gasden, Montgomery, Talladega, Mobile)
NW Atlanta, GA
Baltimore, MD
Washington DC
Wilmington DE
Kansas City KS & MO
Greenville Sc
Charlotte NC
Cigna is committed to a healthy work force. New hires must successfully complete a background check, drug and nicotine screen to be employed in this role.
About Cigna
Cigna Corporation (NYSE: CI) is a global health service company dedicated to improving the health, well-being and peace of mind of those we serve. We offer an integrated suite of health services through Cigna, Express Scripts, and our affiliates including medical, dental, behavioral health, pharmacy, vision, supplemental benefits, and other related products. Together, with our 74,000 employees worldwide, we aspire to transform health services, making them more affordable and accessible to millions. Through our unmatched expertise, bold action, fresh ideas and an unwavering commitment to patient-centered care, we are a force of health services innovation.
When you work with Cigna, you'll enjoy meaningful career experiences that enrich people's lives while working together to make the world a healthier place. What difference will you make? To see our culture in action, search #TeamCigna on Instagram.
Qualified applicants will be considered without regard to race, color, age, disability, sex, childbirth (including pregnancy) or related medical conditions including but not limited to lactation, sexual orientation, gender identity or expression, veteran or military status, religion, national origin, ancestry, marital or familial status, genetic information, status with regard to public assistance, citizenship status or any other characteristic protected by applicable equal employment opportunity laws.
If you require reasonable accommodation in completing the online application process, please email: SeeYourself@cigna.com for support. Do not email SeeYourself@cigna.com for an update on your application or to provide your resume as you will not receive a response.