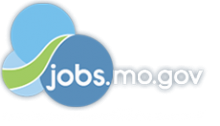 Job Information
CVS Health

Nurse Practitioner - Kansas City, MO (Full-time Every Weekend)

in

Kansas City

,

Missouri
Job Description
Working autonomously, MinuteClinic Nurse Practitioners (NP) conduct physical assessments, perform and interpret diagnostic tests, diagnose and treat common conditions, provide screenings, interventions, counseling, and prescribe medications as needed to patients in specified age categories. Provide accurate assessment, diagnosis, and treatment of common family illnesses for patients over 18 months.
Help patients manage their well-being with vaccinations and patient education

Ensure patient information, visit history, refer outs, lab follow-up, phone calls, and consults are carefully and completely documented in the EMR

Identify opportunities within local communities for development of outreach activities

Daily use of computer, software programs (EMR), printer, scanner, and credit/debit card equipment

Develop a close working relationship with store manager and pharmacist at the clinic location

Perform non-clinical tasks as required (e.g. reporting, vaccination temperature management, maintain clinic appearance)

Complete financial responsibilities pertaining to customer payments

Willing to travel to other local MinuteClinic locations when necessary
Why MinuteClinic?
BENEFITS: Aside from a variety of schedule options, MinuteClinic offers competitive pay, and a comprehensive benefits plan, including a 401k match, CME reimbursement, tuition reimbursement for further education and incentive programs.
TRAINING: We are officially accredited by the ANCC as a nursing continuing education provider! At MinuteClinic, you will have the tools, training and resources needed to provide expert health care to those in need and educate your patients to live healthier lives.
GROWTH: By managing your own clinic you will develop business administrative skills which can lead to various internal growth options, such as our managers, who are consistently hired from within!
SUPPORT: MinuteClinic offers its practitioners an environment of supportive autonomy. Our clinic leaders and collaborating physicians are always available for consultation, mentorship and support.
Required Qualifications
• Minimum of two years of medically-relevant experience or equivalent• Completed accredited DOT certificate training program prior to start date• Completion of the DOT certification exam within 30 days of employment• Effective verbal, written, and electronic communication skills• Outstanding organizational skills and ability to multi-task• Initiative, problem solving ability, adaptability and flexibility• Ability to work without direct supervision and practice autonomously• Is proficient with information management and technology• Capacity to collaborate with professional colleagues as necessary to provide quality care• Depending on the market, the ability to be proficient in both speaking and writing in additional languages not limited to but including Spanish may be required• Basic Life Support (BLS) certification• Ability to take and pass a FIT test with the respirators that MinuteClinic provides, and to wear the provided respirator mask when protocol requires. This requirement applies to all clinics that have a co-located point of care COVID-19 testing site.WORKING ENVIRONMENT:• Providers will be assigned a primary clinic, however, are expected to travel to and staff other clinics within a manager-defined area as needed by the business• While performing the duties of the job, the employee is regularly required to move about and interact with customers, sit, write, operate the computer and phone, speak intelligibly, and hear patient responses• The employee must also possess the ability to perform overhead reach, bending / squatting to access supplies, balance and safely use a step stool, lift at least 20 lbs., and move about the surrounding location• Specific vision abilities include the ability to view and read a computer screen and other electronic devices
Preferred Qualifications
If less than 1 year of work experience, prior student precepting rotation with MinuteClinic is preferred but not required
Education
Master's Degree level Family Nurse Practitioner program
Business Overview
At MinuteClinic, a CVS Health business, we are joined in a common purpose: helping people on their path to better health. We are working to transform health care through innovations that make quality care more accessible, easier to use, less expensive and patient-focused. Working together and organizing around the individual, we are pioneering a new approach to total health that puts people at the heart.
We strive to promote and sustain a culture of diversity, inclusion and belonging every day. CVS Health is an equal opportunity and affirmative action employer. We do not discriminate in recruiting, hiring or promotion based on race, ethnicity, sex/gender, sexual orientation, gender identity or expression, age, disability or protected veteran status or on any other basis or characteristic prohibited by applicable federal, state, or local law. We proudly support and encourage people with military experience (active, veterans, reservists and National Guard) as well as military spouses to apply for CVS Health job opportunities.