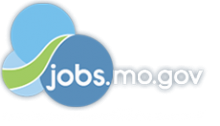 Job Information
HCA, Hospital Corporation of America

MRI Team Lead

in

Kansas City

,

Missouri
Do you have the career opportunities as a MRI Technologist you want in your current role? We have an exciting opportunity for you to join Research Medical Center a facility that is part of the nation's leading provider of healthcare services, HCA Healthcare.
At RMC, we want to ensure your needs are met. We offer a variety of comprehensive medical, dental, and vision plans along with some unique benefits including: * Tuition Reimbursement/Assistance Programs * Paid Personal Leave * 401k (100% annual match – 3%-9% of pay based on years of service) * Identity Theft Protection discounts * Auto, Home, and Life Insurance options * Adoption Assistance * Employee Stock Purchase Program (ESPP) Our Mission and Values
Our teams are a committed, caring group of colleagues. Do you want to work as a MRI Technologist where your passion for creating positive patient interactions are valued? If you are dedicated to caring for the well-being of others, this could be your next opportunity. We want your knowledge and expertise!
Under limited supervision, the MRI Technologist completes MRI procedures including routine procedures, contrast procedures as well as those MRI's requiring moderate sedation or assistance with anesthesiology assistance. The MRI Team Lead coordinates the flow of daily activities in assigned areas of responsibility. * * About this unit: * Our team is committed to patient safety, employee satisfaction, and above all else the care and improvement of human life * By joining our team you will have the opportunity to provide excellent care in a rapidly growing acute care facility amidst an ever changing healthcare environment.
Responsibilities: * Under the general direction of the Radiology Director, Medical Director and the Supervisor, coordinates the flow of the daily activities in assigned area(s) of responsibility.
* The majority (75 %) of time for this position involves aspects of the performance of MRI procedures.
* Prepares schedules for assigned staff of approval and participates in team interviews with candidates for positions in assignment area.
* Team Leader provides input for performance appraisals of assigned team members to the Supervisor and or Director.
* May assist with audit and correction of department payroll records.
* Assists with implementation of policies and procedures to meet the various accrediting agencies' regulations and accreditation.
* Responsible for interfacing with other departments, physicians and their office staff, patients, families, visitors and Radiology employees as needed.
* Performs duties of an MRI technologist, including call rotation coverage and performs procedures including contrast studies.
* Assists radiologists and other department technologists in performing procedures as needed. * Also insures inventory is adequate, orders supplies as needed, insures technical quality and productivity are met and maintained, as well as assists with the training and mentoring of MRI staff. (Involves working with nurses on MRI safety and procedures when new to the area).
What Qualifications You Will Need: * Graduate of an accredited program by the commission on accreditation of allied health education programs, American medical association or other accrediting agencies. * Knowledge/Professional Licensure/Registration/Certifications: Registry By American Registry Of Radiologic Technology (ARRT). Or Registry Eligible Or Certification Eligible. * Must Be Current In Basic Life Support / BCLS. * Knowledge of MRI operations related to MRI procedures including quality control, magnetic safety, patient safety screening and PACs. * Minimum of two (2) years related work experience in MRI including diagnostic procedures, contrast studies, patient monitoring. * Good organization skills and ability to maintain all associated documentation for section certification. * Ability to effectively and safely operate MRI equipment as well as image distribution (PACS). * Ability to oerate the hospital information system including the radiology information system. * Strong interpersonal skills to place patients and family members at ease. * Ability to effectively communicate with a wide range of individuals. * Must be flexible and self motivated as well as a strong team player. * Act in a professional, caring and courteous manner. * Must have knowledge of the assessment, treatment and care techniques and principles relevant to the patient population served. * Must function with initiative and independent judgment related to the quality of MRI images obtained. * *
/At Research Medical Center, above all else, we are committed to the care and improvement of human life/. Located in beautiful Kansas City, Missouri, RMC embodies the mission and heart of HCA MidAmerica. We are recognized as a healthcare leader due to our skilled, compassionate and dedicated doctors and nurses. To ensure that we exceed our patients' health care needs, we staff over 700 doctors who represent 29 medical specialties in our 590-bed facility.
Several of our renowned programs, including Level I Trauma, Sarah Cannon Cancer Care, Grossman Burn Center, Neuroscience Institute and Women's Care Center, feature advanced technological resources used to diagnose and treat patients. Whether your healthcare needs are urgent and critical or simply routine and preventative, our advanced capabilities allow us to be one of the most comprehensive hospitals in the Kansas City region.
HCA Healthcare has been continually named a /World's Most Ethical Company by Ethisphere/ since 2010. In 2018, HCA Healthcare spent an estimated $3.3 billion in cost for the delivery of charitable care, uninsured discounts, and other uncompensated expenses.
We are an equal opportunity employer and value diversity at our company. We do not discriminate on the basis of race, religion, color, national origin, gender, sexual orientation, age, marital status, veteran status, or disability status.
Job: *Clinical Techs - CV Cath Lab Surg Vasc & Central Sterile
Title: MRI Team Lead
Location: Missouri-Kansas City-Research Medical Center
Requisition ID: 09727-66671