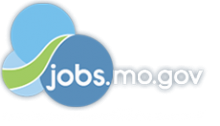 Job Information
Veterans Affairs, Veterans Health Administration

Medical Technologist Hematology/Coagulation

in

Kansas City

,

Missouri
Help
Duties
Summary
Serves as Medical Technologist in the Hematology section Pathology and Laboratory Medicine Service of the Kansas City Veterans Affairs Medical Center. Performs, evaluates, interprets, correlates, and validates the accuracy of hematology and coagulation procedures and results.
Learn more about this agency
Responsibilities
You may be eligible to apply for the Education Debt Reduction Program. Please contact Human Resources at this medical center and speak with the Education Debt Reduction Program Coordinator for additional information.
This announcement will be open until filled and qualified applicants will be referred to the hiring manager on a biweekly basis. The **announcement will close once the position is filled.
R**ecruitment incentive may be authorized for highly qualified applicants.
The duties and responsibilities of the Medical Technologist -Hematology/Coagulation includes but are not limited to the following:
Performs a broad range of laboratory procedures including all testing and tasks of the medical technologist occupation. Performs advanced and complex laboratory procedures; recognizes deviation from expected results; analyzes and corrects problems
Evaluates and solves problems related to collection and processing of biological specimens for analysis taking into account physiologic processes and requirements
Maintains and documents the optimal functioning of laboratory equipment. Uses, calibrates, identifies malfunctions, repairs, and performs preventive maintenance of laboratory equipment. Diagnoses deviations in test due to instrument malfunction
Assist provider/resident in the bone marrow procedures to include the prep and process of the samples as well as phlebotomy
Identifies discrepancies, solves problems, and presents solutions
Answers inquiries regarding test results, methodology, test specificity, test sensitivity, and specific factors, which influence test results. Interprets results and suggests follow-up test selection or procedures
Communicates effectively and courteously while working as a healthcare team member. Gives direction and guidance using underlying principles of laboratory testing
Evaluates and implements new techniques and procedures in the laboratory in terms of equipment, method comparison, and establishment of reference intervals using statistical methods and theoretical knowledge. Interprets findings/makes recommendations
Processes completely and accurately all data in order to complete patient reports including (1) accession patient accurately and according to lab policy (2) verify patient results accurately via computer and/or manual procedures, (3) log rejected specimens according to lab/departmental policy (4) delete accessions according to lab policy Work Schedule: Rotating shifts, weekends, and holidays
Travel Required
Not required
Supervisory status
No
Promotion Potential
9
0644 Clinical Laboratory Science
Similar jobs
Blood Bank Laboratory Technologists
Clinical Laboratory Technologists
Clinical Laboratory Technologists And Technicians
Medical And Clinical Laboratory Technologists
Medical Laboratory Technologists

Technologists, Blood Bank Laboratory

Requirements
Help
Requirements
Conditions of Employment
You must be a U.S. Citizen to apply for this job
Designated and/or random drug testing may be required
Selective Service Registration is required for males born after 12/31/1959
You may be required to serve a probationary period
Subject to a background/security investigation
Must be proficient in written and spoken English
Selected applicants will be required to complete an online onboarding process
Qualifications
To qualify for this position, applicants must meet all requirements by the closing date of this announcement, 06/28/2019. Basic Requirements: * United States Citizenship: Non-citizens may only be appointed when it is not possible to recruit qualified citizens in accordance with VA Policy. * Education: Must possess a bachelor's degree or higher from an accredited university in medical laboratory science, medical technology, clinical laboratory science or in a related science (e.g., laboratory sciences such as chemistry, biochemistry, biology, microbiology, immunology, etc.). AND completion of a medical technology clinical practice program Clinical practice programs completed after 1974 must have been accredited by the National Accrediting Agency for Clinical Laboratory Sciences (NAACLS), Commission on Accreditation of Allied Health Education Programs (CAAHEP : or the Accrediting Bureau of Health Education Schools (ABHES) OR * bachelor's degree from an accredited college/university, including 16 semester hours of biological science (with 1 course in microbiology), 16 semester hours of chemistry (with 1 course in organic or biochemistry) and 1 course in mathematics AND 2 years of post-certification clinical laboratory experience (e.g., blood banking, chemistry, hematology, microbiology, immunology, clinical microscopy, etc.), within last 10 years as a certified Medical Laboratory Technician by the American Society of Clinical Pathology Board of Registry (ASCP-BOR) or American Medical Technologist (AMT). This experience must include performing moderate and/or high complexity testing in blood banking, chemistry, hematology, microbiology, immunology and clinical microscopy (or categorical experience which matches categorical certification) in a clinical laboratory OR * bachelor's degree from an accredited college/university, including 16 semester hours of biological science (with 1 course in microbiology), 16 semester hours of chemistry (with 1 course in organic or biochemistry) and 1 course in mathematics, AND 5 years of clinical laboratory experience within last 10 years performing moderate and/or high complexity testing in blood banking, chemistry, hematology, microbiology, immunology and clinical microscopy (or categorical experience which matches categorical certification) in a clinical laboratory. Must submit a copy of transcripts. * Certification: Must possess the appropriate certification as a MT, MLS, or CLS given by the ASCP-BOC, ASCP-BOR, or AMT. Must submit a copy of Certification * English Language Proficiency: Must be proficient in spoken and written English. Preferred Experience: Bachelor Science degree or higher in Medical Laboratory Science; and possess the appropriate certification as a MT, MLS, or CLS given by the ASCP-BOR or AMT.
Grade Determinations: GS-7 (1) Experience: None beyond the basic requirements. (2) Certification: At the full performance level (GS-9), candidates must currently possess the categorical or specialist technologist level certification. Exception: Non-certified applicants who otherwise meet the eligibility requirements for certification may be given a temporary appointment not to exceed one year as a graduate medical technologist under the authority of 38 U.S.C. § 7405(c)(2)(B). This appointment may not be extended. Failure to Obtain Certification: In all cases, MTs must actively pursue meeting prerequisites for certification from the date of their appointment. Failure to become certified within one year from date of appointment will result in removal from the GS-0644 MT series. Failure to obtain certification during that period is justification for termination of the temporary appointment.
GS-9(Full Performance Level) (1) Experience: At least 1 year of creditable experience equivalent to the next lower grade level (GS-7), which is directly related to the position to be filled. OR (2) Education: Must have Master's degree or 2 academic years of progressively higher-level graduate education in medical technology or directly related field. (3) Certification: Candidates must currently possess the categorical or specialist technologist level certification from the certification agencies listed, such as, but not limited to, chemistry (C/SC), hematology (H,SH), blood bank (BB/SBB), etc. (Must submit copy of certification with application). (4)* KSAs*: In addition to the experience or education above, the candidate must demonstrate the following KSAs: 1. Comprehensive knowledge of professional MT principles, practices, concepts and theories providing for sound independent work. 2. Comprehensive knowledge of laboratory quality control and assurance procedures and principles of performance improvement in order to manage reagent and supply inventories and document control systems. 3. Knowledge of laboratory equipment and ability to maintain, troubleshoot and repair instrumentation. 4. Ability to plan, organize, set priorities, work as a team member and effectively complete assignments. 5. Ability to use independent technical judgment to analyze and interpret laboratory results. 6. Ability to read, interpret and apply complex written instructions. 7. Skilled in informatics, laboratory data flow and the understanding of laboratory processes. 8. Ability to communicate, consult and interact with other members of the healthcare team, external relations, customer service and patient education.
References: MAY 12, 2014 VA HANDBOOK 5005/72 PART II APPENDIX G24 II-G24-5
The full performance level of this vacancy is GS-09. The actual grade at which an applicant may be selected for this vacancy is in the range of GS-07 to GS-09.
Physical Requirements:Incumbent must meet physical standards for the position. The work is normally completed in an indoor office setting. Incumbent must be able to see colors and is required to stand, bend, stoop, lift, and kneel for long periods of time. He/she must be able to see colors. He/she must also be able to lift heavy objects, climb ladders and stairs, and maintain self-control in difficult and stressful situations. Working in a clinical laboratory also involves regular and recurring risks to infectious substances and irritant reagents. Incumbent will be required to wear protective clothing and take safety precautions. A physical examination prior to placement is required.
Education
IMPORTANT:A transcript must be submitted with your application if you are basing all or part of your qualifications on education.
Note:Only education or degrees recognized by the U.S. Department of Education from accredited colleges, universities, schools, or institutions may be used to qualify for Federal employment. You can verify your education here: http://ope.ed.gov/accreditation/. If you are using foreign education to meet qualification requirements, you must send a Certificate of Foreign Equivalency with your transcript in order to receive credit for that education. For further information, visit: http://www.ed.gov/about/offices/list/ous/international/usnei/us/edlite-visitus-forrecog.html.
Additional information
This job opportunity announcement may be used to fill additional vacancies.
It is the policy of the VA to not deny employment to those that have faced financial hardships or periods of unemployment.
This position is in the Excepted Service and does not confer competitive status.
VA encourages persons with disabilities to apply. The health-related positions in VA are covered by Title 38, and are not covered by the Schedule A excepted appointment authority.
Veterans and Transitioning Service Members: Please visit the VA for Vets site for career-search tools for Veterans seeking employment at VA, career development services for our existing Veterans, and coaching and reintegration support for military service members.
If you are unable to apply online view the following link for information regarding an Alternate Application.
Read more
How You Will Be Evaluated
You will be evaluated for this job based on how well you meet the qualifications above.
**IN DESCRIBING YOUR EXPERIENCE, PLEASE BE CLEAR AND SPECIFIC. WE MAY NOT MAKE ASSUMPTIONS REGARDING YOUR EXPERIENCE. Your application, résumé, C.V., and/or supporting documentation will be verified. Please follow all instructions carefully. Errors or omissions may affect consideration for employment. I
If applicants are interviewed for the position, performance based interview questions will be used. For additional information regarding performance-based interviews, please review the following website on the Internet: http://www.va.gov/pbi In addition, candidates may be interviewed by a panel.**
NOTE: The Professional Standards Board (a peer-review group) will review the selected candidate's education and experience and recommend the grade and salary at which the candidate will be placed. For internal selectees eligible for promotion, the board will determine grade and HR will determine step in accordance with policy.
Experience refers to paid and unpaid experience, including volunteer work done through National Service programs (e.g., Peace Corps, AmeriCorps) and other organizations (e.g., professional; philanthropic; religions; spiritual; community; student; social). Volunteer work helps build critical competencies, knowledge, and skills and can provide valuable training and experience that translates directly to paid employment. You will receive credit for all qualifying experience, including volunteer experience.
Read more
Background checks and security clearance
Security clearance
Other
Drug test required
Yes
Help
Required Documents
To apply for this position, you must provide a complete Application Package which includes:
VA Form 10-2850c Application for Associated Health Occupations can be found at: http://www.va.gov/vaforms/searchaction.asp?FormNo=2850&tkey;=&Action;=Search. The following documents are accepted, and may be required if applicable to your eligibility and/or qualifications for this position. Please use this checklist to ensure you have included all documents required for your application, such as a copy of your transcript (if using education to qualify), SF-50's (current/former Federal employees), etc.
Cover Letter
DD-214
OF-306
Certification
VA Benefits Letter
Resume
SF-15
SF-50
Transcript
Veterans' Preference: When applying for Federal Jobs, eligible Veterans should claim preference for 5pt (TP), 10pt (CP/CPS/XP), or for Sole Survivor Preference (SSP) in the questionnaire. You must provide a legible copy of your DD214(s) which shows dates and character of service (honorable, general, etc.). If you are currently serving on active duty and expect to be released or discharged within 120 days you must submit documentation related to your active duty service which reflects the dates of service, character of service (honorable, general, etc.), and dates of impending separation. Additionally, disabled veterans and others eligible for 10-point preference (such as widows or mothers of eligible Veterans) must also submit an SF-15 "Application for 10 Point Veteran Preference" with required proof as stated on the form. Documentation is required to award preference. For more information on Veterans' Preference, please visit http://www.fedshirevets.gov/job/vetpref/index.aspx.
If you are relying on your education to meet qualification requirements:
Education must be accredited by an accrediting institution recognized by the U.S. Department of Education in order for it to be credited towards qualifications. Therefore, provide only the attendance and/or degrees from schools accredited by accrediting institutions recognized by the U.S. Department of Education.
Failure to provide all of the required information as stated in this vacancy announcement may result in an ineligible rating or may affect the overall rating.
Help
Benefits
A career with the U.S. Government provides employees with a comprehensive benefits package. As a federal employee, you and your family will have access to a range of benefits that are designed to make your federal career very rewarding. Learn more about federal benefits.
Review our benefits
Eligibility for benefits depends on the type of position you hold and whether your position is full-time, part-time, or intermittent. Contact the hiring agency for more information on the specific benefits offered.
Help
How to Apply
All applicants are encouraged to apply online. To apply for this position, you must complete the full questionnaire and submit the documentation specified in the Required Documents section below. The complete application package must be submitted by 11:59 PM (ET) on 06/28/2019 to receive consideration. To preview the questionnaire click https://apply.usastaffing.gov/ViewQuestionnaire/10416646.
To begin, click Apply Online to create a USAJOBS account or log in to your existing account. Follow the prompts to select your USA JOBS resume and/or other supporting documents and complete the occupational questionnaire.
Click Submit My Answers to submit your application package. NOTE: It is your responsibility to ensure your responses and appropriate documentation is submitted prior to the closing date.
To verify your application is complete, log into your USA JOBS account, https://my.usajobs.gov/Account/Login, select the Application Status link and then select the more information link for this position. The Details page will display the status of your application, the documentation received and processed, and any correspondence the agency has sent related to this application. Your uploaded documents may take several hours to clear the virus scan process. To return to an incomplete application, log into your USA JOBS account and click Update Application in the vacancy announcement. You must re-select your resume and/or other documents from your USA JOBS account or your application will be incomplete.
NOTE: Participation in the seasonal influenza program is a condition of employment and a requirement for all Department of Veterans Affairs Health Care Personnel (HCP). HCP are individuals who, during the influenza season, work in VHA locations where patients receive care or who come into contact with VA patients as part of their duties. VHA locations include, but are not limited to, VA hospitals and associated clinics, community living centers (CLCs), community-based outpatient clinics (CBOCs), domiciliary units, Vet centers and VA-leased facilities. HCP include all VA licensed and unlicensed, clinical and administrative, paid and unpaid, full- and part-time employees, intermittent employees, fee basis employees, VA contractors, students, researchers, volunteers, and trainees who work at these facilities. HCPs that are unable to receive or otherwise decline a flu shot will be expected to wear a face mask throughout the influenza season.
Read more
Agency contact information
Shannon Kennedy
Phone
(816) 861-4700 X53833
Email
shannon.kennedy@va.gov
Address
Kansas City VA Medical Center 4801 Linwood Boulevard Kansas City, MO 64128 US
Learn more about this agency
Next steps
Once your online application is submitted you will receive a confirmation notification by email. After we receive application packages (including all required documents) and the vacancy announcement closes, we will review applications to ensure qualification and eligibility requirements are met. After the review is complete, a referral certificate(s) is issued and applicants will be notified of their status by email. Referred applicants will be notified as such and may be contacted directly by the hiring office for an interview. All referred applicants receive a final notification once a selection decision has been made.
You may check the status of your application at any time by logging into your USA Jobs account and clicking on Applications. Information regarding your application status can be found in the USAJobs Help Center.
Read more
Fair & Transparent
The Federal hiring process is setup to be fair and transparent. Please read the following guidance.
Equal Employment Opportunity Policy
The United States Government does not discriminate in employment on the basis of race, color, religion, sex (including pregnancy and gender identity), national origin, political affiliation, sexual orientation, marital status, disability, genetic information, age, membership in an employee organization, retaliation, parental status, military service, or other non-merit factor.
Equal Employment Opportunity (EEO) for federal employees & job applicants
Read more
Reasonable Accommodation Policy
Federal agencies must provide reasonable accommodation to applicants with disabilities where appropriate. Applicants requiring reasonable accommodation for any part of the application process should follow the instructions in the job opportunity announcement. For any part of the remaining hiring process, applicants should contact the hiring agency directly. Determinations on requests for reasonable accommodation will be made on a case-by-case basis.
A reasonable accommodation is any change to a job, the work environment, or the way things are usually done that enables an individual with a disability to apply for a job, perform job duties or receive equal access to job benefits.
Under the Rehabilitation Act of 1973, federal agencies must provide reasonable accommodations when:
An applicant with a disability needs an accommodation to have an equal opportunity to apply for a job.
An employee with a disability needs an accommodation to perform the essential job duties or to gain access to the workplace.
An employee with a disability needs an accommodation to receive equal access to benefits, such as details, training, and office-sponsored events.
You can request a reasonable accommodation at any time during the application or hiring process or while on the job. Requests are considered on a case-by-case basis.
Learn more about disability employment and reasonable accommodations or how to contact an agency.
Read more
Legal and regulatory guidance
Financial suitability
Social security number request
Privacy Act
Signature and false statements
Selective Service
New employee probationary period
This job originated on www.usajobs.gov. For the full announcement and to apply, visit www.usajobs.gov/GetJob/ViewDetails/523741200. Only resumes submitted according to the instructions on the job announcement listed at www.usajobs.gov will be considered.
Open & closing dates: 02/07/2019 to 06/28/2019
Service: Excepted
Pay scale & grade: GS 7 - 9
Salary: $46,610 to $74,120 per year
Appointment type: Permanent
Work schedule: Full-Time