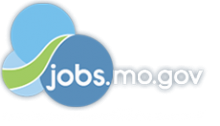 Job Information
HCA, Hospital Corporation of America

Medical Laboratory Technician

in

Kansas City

,

Missouri
_Medical Laboratory Technician, Registered_
Evenings
_ _
Do you have a passion for healthcare and helping others? Do you enjoy working in a fast-paced, patient-centered environment? Jump-start your career in our Laboratory department. Submit your application today!
Our Laboratory teams are a committed, caring group of colleagues. We have a passion for creating positive patient interactions. If you are dedicated to caring for the well-being of others, this could be your next opportunity. We want your knowledge and expertise!
* * Benefits: Our employees come first. We provide a total compensation package to make sure your needs are met. Choose the medical coverage package that best suits you. Look after your loved ones while still getting paid with our Paid Family Leave. Plan for your future with our matching 401k or opt-in for several other benefits including tuition assistance, student loan repayment, family and medical flex spending accounts, life insurance, and identity theft protection. * * Come Grow With Us. Your passion is caring. So is ours. Come grow your career with us—become a member of a collaborative team whose mission focuses on the care and improvement of human life
At the Kansas City research hospital and ER, our mission is to touch lives with hope, healing, comfort and care. Located in beautiful Kansas City, Missouri, our hospital system is comprised of three health clinics that embody the heart of the HCA Midwest Health system. Our additional two campuses include Research Medical Center Brookside Campus, 6601 Rockhill Rd, and Research Psychiatric Center, 2323 E 63rd St.
Each Research Medical Center facility is recognized as a healthcare leader in our region as a result of our skilled, compassionate and dedicated doctors and nurses. With over 700 doctors representing 29 medical specialties—including women's services offering obstetrics and fertility, an emergency room and trauma center, a stroke center, a walk-in clinic, and orthopedics—we ensure that our patients' needs are always met and that their expectations are continually exceeded at our Kansas City health clinics.* *
Learn more about working at Research Medical Center where above all else we are committed to the care and improvement of human life:
https://youtu.be/Fw3QzBWqv7s?list=PLk-G53deONPl6I_aLN2MJrZKGABPNCyWo**
Thinking of relocating to Kansas City (Relocation Assistance Provided) Learn about living in oneAmerica's * Coolest Cities.*
* *
Learn more about living in KC. *http://www.thinkkc.com/with/HCAMidwest*
_What you will do in this role:_
Under the general supervision of the Chemistry Section Manager/Lead you will perform preanalytic testing responsibilities including clerical duties, data entry, specimen collection, and specimen processing
You will perform waived and moderate complexity biochemical/hematological testing on blood and body fluids as defined by CLIA 1988
You will perform post analytic testing responsibilities including test reporting and verification
You will be a monitor of quality control
You will maintain inventory of supplies and reagents as well as maintains non-analytic equipment such as refrigerators, freezers, and centrifuges
You will maintain a safe work area and demonstrate professional work habits and interpersonal skills.
The primary analytic testing responsibilities for you will be in the Chemistry section (includes Hematology, Urinalysis, Chemistry, and Special Chemistry) of the Laboratory.
What qualifications you will need: Education:
* Successful completion of an accredited MLT/CLT program OR Successful completion of a 50-week U.S, military medical laboratory training program Knowledge/Professional Licensure/Registration/Certifications: * MLT(ASCP) or CLT(NCA) required. New graduates will be given a one year grace period from their graduation date to achieve proper ASCP/CLS certification. A new graduate will be required to sign a letter agreement stipulating this requirement. Experience:
* None required Administrative Skills: * Ability to multi-task while maintaining a high degree of accuracy; detail oriented, verbal communication * Basic laboratory equipment and instrumentation, keyboarding _Equipment/Machine Skills: _
Hospital Corporation of America (HCA) is a leading healthcare provider with over 31.2 million patient encounters a year at locations in 21 states including the UK. We care about our community! HCA has been continually named one of Ethisphere's most ethical company's in the world since 2010. In 2018, HCA spent an estimated $3.3 billion in cost for the delivery of charitable care, uninsured discounts, and other uncompensated expenses.
If you are looking for an opportunity that provides satisfaction and personal growth, we encourage you to apply. We promptly review all applications. If you are highly qualified you will hear from one of our managers. Come unlock the possibilities and apply today!
We are an equal opportunity employer and value diversity at our company. We do not discriminate on the basis of race, religion, color, national origin, gender, sexual orientation, age, marital status, veteran status, or disability status.
Job: *Laboratory
Title: Medical Laboratory Technician
Location: Missouri-Kansas City-Research Medical Center
Requisition ID: 09727-59803