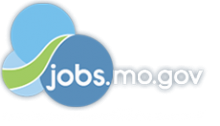 Job Information
Veterans Affairs, Veterans Health Administration

Licensed Practical Nurse (Inpatient Psychiatry Unit)

in

Kansas City

,

Missouri
Summary
The incumbent serves as a Licensed Practical Nurse (LPN) at the point of care for the Kansas City VA Medical Center. The LPN function is to provide quality nursing care to a culturally diverse veteran population of varying complexity in a variety of settings - primary care, acute care, sub-acute, rehabilitation, spinal cord injury, palliative, mental health, long term care, inpatient, outpatient, community care, and home care.
Responsibilities
This is announcement has been extended to 8 September 2020 (an additional 30 days). Candidates will be reviewed and referred every week within that timeframe. The incumbent practices as a Licensed Practical Nurse on the Inpatient Psychiatry Unit in Mental Health. This is a 12 bed expanding unit specializing in the care of acutely, mentally ill patients. The major diagnoses consist of depression, schizophrenia, bipolar affective disorder, and substance abuse. There are provisions available for female veterans. Psychiatrists, residents, nurses, and social workers make up the treatment teams. Care is based on the recovery model. Nursing staff facilitates therapeutic groups on this Unit.
Aligning with VHA Handbook 116.06, the Inpatient Psychiatry unit provides " evidence-based, recovery-oriented care in a safe, healing environment to eligible Veterans who need that level of care due to severe, acute mental health symptoms. As an element of the continuum of care, inpatient mental health services include treatment of mental health and substance abuse use disorder, as well as chronic or non-acute medical conditions that require attention during a patient's hospitalization and can be safely managed in that setting" (pg. 2 section h). Special services particular to this unit include:
Crisis intervention (with a quiet seclusion/restraint room)

Electroconvulsive Therapy (ECT)

Drug/Alcohol education Therapeutic groups and Group psychotherapy including medication education, health awareness, orientation group, relaxation group, goal group, community meeting, crafts group, current affairs group, substance abuse group, spirituality group and process groups. The practice of each LPN is based on skill, experience, and research and has a direct impact on client outcomes for the assigned area and the facility as a whole. The LPN possesses the knowledge and skills necessary to effectively apply aspects of the nursing process within a collaborative, interdisciplinary practice setting. This broad based clinical knowledge enables the LPN to effectively implement health promotion and prevention interventions, manage acute and chronic illness states, assist veterans in the attainment of optimal levels of functioning through rehabilitation, and provide supportive measures for the dying patient and their significant others. The LPN possesses the knowledge and skills necessary to: Communicate and interact appropriately and courteously with internal and external customers. Maintain confidentiality of patient / employee information electronically, verbally, and written. Work and function within a safe manner including infection control and operation of equipment. Integrate and apply pertinent aspects of the Medical Center performance improvement program into his/her professional practice. Utilize nursing research, evidence based practice and literature in daily practice. Provide care appropriate to the bio-psychosocial needs of the population served. This knowledge includes an understanding of the changes associated with aging and principles of growth and development relevant to the adult and geriatric population. He/ she must be able to assess and interpret data relating to the patient's current health status, which will facilitate the delivery of care appropriate to the age specific needs of the adult and geriatric patient. Provide culturally competent care to a diverse patient population. Practice requirements include obtaining and maintaining a BLS Complete requirements of Prevention and Management of Disruptive Behavior Work Schedule: Alternating tours to include weekends/evenings and/or adjusted as needed to ensure quality care for Veterans.
Functional Statement Title/#: Licensed Practical Nurse (Inpatient Psychiatry Unit), GS-620-06 / 000000
Financial Disclosure Report: Not required
Requirements
Conditions of Employment
Qualifications
Applicants pending the completion of educational or certification/licensure requirements may be referred and tentatively selected but may not be hired until all requirements are met. Basic Requirements: United States Citizenship: Non-citizens may only be appointed when it is not possible to recruit qualified citizens in accordance with VA Policy. Education. Graduate of a school of practical or vocational nursing approved by the appropriate State agency and/or accredited by the National League for Nursing Accrediting Commission (NLNAC) at the time the program was completed by the applicant. Licensure. Full, active, current and unrestricted licensure as a licensed practical or vocational nurse in a State, Territory or Commonwealth (i.e., Puerto Rico) of the United States, or District of Columbia. An LPN/LVN who has or has ever had, any license(s) revoked, suspended, denied, restricted, limited, or issued/placed in a probationary status may be appointed only in accordance with the provisions in VA Policy. MUST BE IV CERTIFIED. English Language Proficiency. Must be proficient in both spoken and written English as required by 38 U.S.C. 7402(d) and 7407(d). Practice requirements include BLS. Grade Determinations: In addition to the basic requirements stated above, the following qualification criteria must be met for each grade. Applicants must clearly demonstrate the level of competence required for the grade. GS-3 None beyond the basic requirements. LPNs at this grade level are expected to perform all duties within the scope of their license (e.g., medication administration); however, completed work may require routine or detailed higher level review depending upon the complexity of the duties involved. GS-4 Six months of qualifying experience as an LPN or LVN; OR Graduation from an approved school (which may be waived as provided in paragraph 4 of Section C) AND one year of experience that involved nursing care work in a hospital, outpatient clinic, nursing home, or other supervised medical, nursing, or patient care facility that provided a practical knowledge of human body structure and sterile techniques and procedures; OR Graduation from an approved school of at least 24 months duration. LPNs at the GS-4 grade level perform all duties expected of employees at the GS-3 grade level; however, they are expected to exercise greater judgment, require less supervision, and to operate in accordance with all established policies, procedure, and techniques. GS-5 Completion of at least 1 year of qualifying experience at the GS-4 level or equivalent. Demonstrated knowledge and ability to provide a full range of practical nursing care to patients with a variety of physical and/or behavioral problems. Works with the RN and/or MD/DO to appropriately orient/train less experienced LPNs/LVNs and/or Nursing Assistants (NAs)/Health Technicians (HTs) in relation to acceptable standards of practice in promoting optimal patient care delivery. Provides effective education to patients and/or family members in relation to common disease processes, medication, and/or prescribed treatment regimes. Demonstrated ability to serve as a responsible member of the nursing team and interact in an appropriate manner with patients, family members, professional and other supportive personnel involved in the delivery of patient care, incorporating acceptable, established customer service standards into practice. Knowledge and skill sufficient to prepare, administer, and appropriately document actions taken specific to commonly prescribed oral, topical, subcutaneous, intramuscular, and/or intravenous medications as permitted by approved local facility policies and procedures. Observation and documentation will include patient's response to medication administered and the reporting of any noted change in patient's condition to RN or MD/DO. Knowledge and ability to recognize the need for and to institute emergency measures when indicated, promptly seek the assistance of the RN or MD/DO, and assist in resuscitation procedures in cardiac and/or pulmonary arrest. Recognizes and appropriately responds to breakage/malfunction or loss of equipment, safety hazards, and supply deficiencies, promptly reporting to appropriate personnel for corrective action. Completed work is under the general supervision of an RN or MD/DO. Individuals at this grade level are expected to have a broad working knowledge of practical nursing procedures. However, completion of more complex practices or procedures may be subject to closer higher-level review. GS-6 Completion of at least one (1) year of additional qualifying experience at the GS-5 level or equivalent, fully meeting all performance requirements for the GS-5 LPN/LVN. Technically proficient in initiating, performing and completing assigned duties in providing care to variable patient populations. Knowledge and ability to appropriately carry out assigned patient care based on the patients' conditions; to use judgment in selecting the appropriate order and sequence of procedures and treatments; and to accurately recognize, report and record relevant patient information. Completed work should need only a general review by a registered nurse (RN) or physician (MD/DO) for appropriateness and conformity with established policies/procedures. Ability to observe, identify and respond to the patient's needs for care, including medication, equipment-assisted care and patient/family education. In organizing and delivering care, the LPN/LVN recognizes and considers emotional, cultural, spiritual, socio-economic, and age-related factors. Prepares and administers prescribed medications (oral, topical, subcutaneous, intramuscular and/or intravenous) and performs treatments according to established policies/procedures. Observes for physical and/or emotional changes in patient's condition from prescribed medications/treatments, promptly and accurately documenting noted changes, and reporting any deviations from normal to RN or MD/DO. Knowledge and ability to recognize urgent or emergent patient care situations, seek assistance of the RN and/or MD/DO, and initiate appropriate emergency interventions as directed. Knowledge and understanding of human behavior, patient motivations and reactions to situations, and ability to appropriately utilize this knowledge in working effectively with patients, family members, and other staff. Establishes constructive relationships with individual patients and their families to elicit feelings and attitudes, and to promote positive relationships, communication and socialization skills. Fosters an environment of respect for individual patient and family rights to privacy and dignity in all aspects of care delivery. Effectively incorporates knowledge and understanding of established customer service standards in all interactions with patients, family members, and/or other internal/external customers. Knowledge and skill in performing support duties for complex diagnostic tests and/or specialized practices or procedures, which include preparing the patient, assisting in the diagnostic examination, preparing and handling specialized instruments or other specialized equipment, and monitoring the patient's condition before, during, and following the procedure. Serves as a preceptor in orienting, educating, and training less experienced LPNs/LVNs or NAs/HTs related to support duties for these more complex, specialized tests/procedures. Actively seeks out educational opportunities to enhance nursing knowledge and skills, sharing new knowledge gained with other staff to improve and advance nursing practice. References: VA Handbook 5005/3 Part II, APPENDIX G13, LPN/LVN Qualification Standard. This can be found in the local Human Resources Office. The full performance level of this vacancy is GS-6. The actual grade at which an applicant may be selected for this vacancy is in the range of GS-3 to GS-6.
Education
IMPORTANT: A transcript must be submitted with your application if you are basing all or part of your qualifications on education. Note: Only education or degrees recognized by the U.S. Department of Education from accredited colleges, universities, schools, or institutions may be used to qualify for Federal employment. You can verify your education here: http://ope.ed.gov/accreditation/. If you are using foreign education to meet qualification requirements, you must send a Certificate of Foreign Equivalency with your transcript in order to receive credit for that education. For further information, visit: http://www.ed.gov/about/offices/list/ous/international/usnei/us/edlite-visitus-forrecog.html.
Additional Information
This job opportunity announcement may be used to fill additional vacancies. It is the policy of the VA to not deny employment to those that have faced financial hardships or periods of unemployment. This position is in the Excepted Service and does not confer competitive status. VA encourages persons with disabilities to apply. The health-related positions in VA are covered by Title 38, and are not covered by the Schedule A excepted appointment authority. Veterans and Transitioning Service Members: Please visit the VA for Vets site for career-search tools for Veterans seeking employment at VA, career development services for our existing Veterans, and coaching and reintegration support for military service members. If you are unable to apply online view the following link for information regarding an Alternate Application.