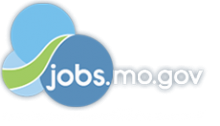 Job Information
Veterans Affairs, Veterans Health Administration

Health Systems Specialist - Systems Redesign Coordinator

in

Kansas City

,

Missouri
Summary
The incumbent functions as the Health Systems Specialist for Systems Redesign and reports to the Quality Management Officer (QMO). The Network System Redesign Coordinator is responsible for Network integration, coordination, and support of program management of Systems improvement (SI) and other programs impacting SI throughout Network 15.
Responsibilities
As the Network Systems Redesign Coordinator, the incumbent will actively participate in Network and National System Redesign efforts, taking leadership roles in key activities. The incumbent assumes the primary responsibility of ensuring the SI related projects are executed and completed in a timely, consistent and comprehensive manner. The incumbent prepares and coordinates reports, and serves as the primary point of contact for all SI strategies and initiatives throughout the Network. The incumbent will ensure that system redesign activities are established and flourishing in all facilities. Monitors the progress of all such activities, provides effective guidance to managers in implementing these strategies, and ensures that Network Leadership is kept apprised of program progress and obstacles. The incumbent will assure that the data systems are in place and are effectively supporting systems redesign improvement efforts that are continuously evolving throughout VISN 15. Designs and conducts comprehensive management studies where the boundaries of the studies are extremely broad and difficult to determine in advance. Establishes study methods and techniques to be utilized in program studies and audits. Employs advanced qualitative and quantitative techniques to analyze and measure the effectiveness, efficiency, and productivity of organizational programs. Gathers and organizes narrative and statistical information using established methods, techniques, and precedents such as questionnaires, interviews, review of databases, and comparisons of past, present and related program functions. Reviews and reconciles large amounts of data. Applies analytical and evaluative methods and techniques to issues or studies concerning the efficiency and effectiveness of program operations carried out by administrative or professional personnel or substantive administrative support functions.
Directs systems redesign efforts in all administrative clinical, and managerial areas and fully integrates program with quality and performance improvement initiatives
Provides leadership and assistance to high-level officials in reaching SI program goals and initiatives Develops VISN level short and long term plans to assure implementation of SI principles and prepares recommendations that impact the planning and integration of SI. Ensures facility SI plans are congruent with VISN plans Performs administrative work related to SI initiatives. Collects and prepares data and other information for monitoring and reporting Assists staff, at all levels, in preparing, displaying and interpreting data, data elements, and/or other information contained in reports
Assists the Business Implementation Manager in composing responses to action items and general requests from Veterans Affairs Central Office. Responsible for the design and distribution of training materials, communication, and data collection instruments
Develops and coordinates various learning sessions for the VISN and coordinates appropriate VISN attendance at national training opportunities. Serves as a mentor and consultant for medical center SI program managers (or equivalent) Promotes and disseminates SI initiatives and other related projects within the VISN, and at times, with other VISNs or VHA
Creates and maintains SI website/SharePoint site to included current information pertaining to SI as well as educational tools and committee minutes. Conducts special projects and other duties as assigned and/or appropriate Work Schedule: Monday - Friday; 8:00 AM to 4:30 PM
Compressed/Flexible: NO
Telework: AD HOC
Virtual: This is not a virtual position.
Position Description/PD#: Health System Specialist - Systems Redesign/03842-0
Relocation/Recruitment Incentives: NO
Financial Disclosure Report: Not required
Requirements
Conditions of Employment
Qualifications
To qualify for this position, applicants must meet all requirements by the closing date of this announcement, 08/12/2020. Time-In-Grade Requirement: Applicants who are current Federal employees and have held a GS grade any time in the past 52 weeks must also meet time-in-grade requirements within 30 days of the closing date of this announcement. For a GS-13 position you must have served 52 weeks at the GS-12. The grade may have been in any occupation but must have been held in the Federal service. An SF-50 that shows your time-in-grade eligibility must be submitted with your application materials. Note: Time-In-Grade requirements also apply to former Federal employees applying for reinstatement as well as current employees applying for Veterans Employment Opportunities Act of 1998 (VEOA) appointment. You may qualify based on your experience as described below: Specialized Experience: You must have one year of specialized experience equivalent to at least the next lower grade GS-12 in the normal line of progression for the occupation in the organization. Examples of specialized experience would typically include, but are not limited to: Systems redesigns, Reviews and reconciles large amounts of data, Performing a variety of analytical, planning, evaluative, and advisory work associated with organized programs; providing support to the health care system in the monitoring and reporting of issues related to medical record documentation. Progressively responsible analytical or administrative, or clinical management or supervisory experience in the health care field. This work may have been performed in an operating health care facility or a higher organizational echelon with advisory or directional authority over such facilities. Work must have involved a close working relationship with facility managers and analysis and/or coordination of administrative, clinical, or other service activities. You will be rated on the following Competencies for this position:
Analytical ThinkingInterpersonal EffectivenessOrganizational StewardshipSystems ThinkingTechnical Credibility Experience refers to paid and unpaid experience, including volunteer work done through National Service programs (e.g., Peace Corps, AmeriCorps) and other organizations (e.g., professional; philanthropic; religions; spiritual; community; student; social). Volunteer work helps build critical competencies, knowledge, and skills and can provide valuable training and experience that translates directly to paid employment. You will receive credit for all qualifying experience, including volunteer experience. Note: A full year of work is considered to be 35-40 hours of work per week. Part-time experience will be credited on the basis of time actually spent in appropriate activities. Applicants wishing to receive credit for such experience must indicate clearly the nature of their duties and responsibilities in each position and the number of hours a week spent in such employment. Physical Requirements: The work is primarily sedentary, although some slight physical effort may be required. Work is typically performed in an adequately lighted, and climate-controlled office. For more information on these qualification standards, please visit the United States Office of Personnel Management's website at https://www.opm.gov/policy-data-oversight/classification-qualifications/general-schedule-qualification-standards/.
Education
There is no educational substitution at this grade level. Note: Only education or degrees recognized by the U.S. Department of Education from accredited colleges, universities, schools, or institutions may be used to qualify for Federal employment. You can verify your education here: http://ope.ed.gov/accreditation/. If you are using foreign education to meet qualification requirements, you must send a Certificate of Foreign Equivalency with your transcript in order to receive credit for that education. For further information, visit: http://www.ed.gov/about/offices/list/ous/international/usnei/us/edlite-visitus-forrecog.html.
Additional Information
VA supports the use of telework as a way to help attract and retain talented individuals in public service, increase worker productivity, and better prepare the agency to operate during emergencies. This position may be authorized for telework. Telework eligibility will be discussed during the interview process. Receiving Service Credit or Earning Annual (Vacation) Leave: Federal Employees earn annual leave at a rate (4, 6 or 8 hours per pay period) which is based on the number of years they have served as a Federal employee. VA may offer newly-appointed Federal employee's credit for their job-related non-federal experience or active duty uniformed military service. This credited service can be used in determining the rate at which they earn annual leave. Such credit must be requested and approved prior to the appointment date and is not guaranteed. Special Employment Consideration: VA encourages persons with disabilities to apply, including those eligible for hiring under 5 CFR 213.3102(u), Schedule A, Appointment of persons with disabilities [i.e., intellectual disabilities, severe physical disabilities, or psychiatric disabilities], and/or Disabled veterans with a compensable service-connected disability of 30% or more. Contact the Agency Contact for information on how to apply under this appointment authority via the Selective Placement Coordinator. The Interagency Career Transition Assistance Plan (ICTAP) and Career Transition Assistance Plan (CTAP) provide eligible displaced Federal/VA competitive service employees with selection priority over other candidates for competitive service vacancies. To be qualified you must submit appropriate documentation (a copy of the agency notice, your most recent performance rating, and your most recent SF-50 noting current position, grade level, and duty location) and be found well-qualified for this vacancy. To be well-qualified: applicants must possess experience that exceeds the minimum qualifications of the position including all selective factors, and who are proficient in most of the required competencies of the job. Information about ICTAP and CTAP eligibility is on OPM's Career Transition Resources website at http://www.opm.gov/policy-data-oversight/workforce-restructuring/employee-guide-to-career-transition/. Placement Policy: The posting of this announcement does not obligate management to fill a vacancy or vacancies by promotion. The position may be filled by reassignment, change to lower grade, transfer, appointment, or reinstatement. Management may use any one or any combination of these methods to fill the position. It is the policy of the VA to not deny employment to those that have faced financial hardships or periods of unemployment. This job opportunity announcement may be used to fill additional vacancies. Veterans and Transitioning Service Members: Please visit the VA for Vets site for career-search tools for Veterans seeking employment at VA, career development services for our existing Veterans, and coaching and reintegration support for military service members. For more information on the "Who may apply" eligibility requirements, please refer to the OHRM Status Candidates and Other Candidate Definitions document. If you are unable to apply online view the following link for information regarding an Alternate Application.