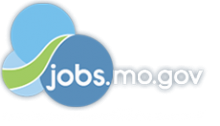 Job Information
SS&C Technologies

Health Information Privacy Officer

in

Kansas City

,

Missouri
The speed of technology. The influx of data. Shifting regulations. Increased customer expectations.
That's where you'll find SS&C, helping clients find opportunity in ever-changing and complex customer, business, and regulatory requirements. Mastering complexity is a constantly changing and evolving challenge – one that only a few people can embrace and thrive upon.
If you see your opportunity in complexity, then we are the right fit for you.
Job Description:
Organizational Overview
As an associate with SS&C Health, you will be part of an organization that promotes better health outcomes of consumers through clinical and technological innovations. We accomplish this by leveraging a robust technology foundation and powerful analytic resources that are the core of SS&C, with industry leading clinical expertise and strategic pharmacy and healthcare solutions. You will join a team that is redefining the value of pharmacy in healthcare through the integration of advanced analytics, clinical insights and transformation of digital capabilities.
Role overview
The Privacy Officer has overall responsibility for the SS&C Health Privacy Program by overseeing all ongoing activities related to the development, implementation, maintenance of, and adherence to the organization's policies and procedures covering privacy of all patient health information in compliance with federal and state laws and the organization's information privacy practices. In collaboration with the Compliance Officer, the Privacy Officer is responsible for ensuring the Company's compliance with federal and state privacy/security requirements, in particular HIPAA/HITECH.
Essential Responsibilities
Ensure company compliance with all relevant privacy laws, regulations and standards.

Promote the strategy and communicate the vision for privacy and related security measures.

Oversee the development, implementation and maintenance of HIPAA Privacy policies and procedures.

Promote guidance, awareness, training and oversight for all privacy-related activities.

Promote and coordinate with the appropriate resources within SS&C Health and SS&C (e.g., company managers, Legal, Information Technology and Security, Human Resources) to create, implement and maintain procedures for receiving, documenting, tracking, investigating, and addressing complaints &/or unauthorized disclosures/ breaches.

Consult with legal regarding new or revised healthcare laws and regulations regarding patient privacy to ensure the Privacy Program is modified accordingly.

In conjunction with Legal, review business associate agreements for privacy requirements and responsibilities, and address any related concerns.

Collaborate with others as required to ensure that regular privacy impact risk assessments are performed to prevent and mitigate loss and inappropriate distribution of PHI.

Participate in and review information security plans throughout the company to ensure alignment between security and privacy practices, and act as a liaison to Business Units and Managers, Information Security and Information Technology departments.

Promote the implementation of processes and procedures to track access to information protected by regulations.

Create and ensure the execution of an annual plan, including risk assessment and mitigation plan, and accompanying reporting for internal and external monitoring of adherence to privacy/security requirements.

Point of contact in the organization for breach notification. Investigate and document all potential and/or actual privacy breaches. Report findings to Customers and to Executive staff.

Monitor the performance of the privacy components of the Privacy Program and related activities on a continuing basis, taking appropriate steps to improve its effectiveness.

Monitor external environment to maintain awareness of health industry and privacy trends and practices.

Performs other duties that are necessary or in the best interest of the Privacy Program and the Company.
Education Requirements
Bachelor's degree is required in Public Administration, Business Administration, or a related field, Master's degree preferred.
Qualifications
Basic understanding of core business processes and ability to interpret them into security requirements.

Detail oriented, with strong analytical and organizational skills.

Excellent written and verbal communication skills.

Ability to work effectively in a team environment.

Robust organizational skills with attention to deadlines, details, and accountability.

Excellent critical-thinking skills with intuitive ability to appropriately escalate matters based on potential risk to the organization.

Understanding of the health care business and care delivery processes preferred.

Mastery-level proficiency with Microsoft applications.

Certified in Healthcare Privacy preferred.
Preferred Certification
Certification in healthcare compliance preferred. Specifically, currently certified and in good standing with one of the following: Certified in Healthcare Privacy Compliance (CHPC) or Certified Information Privacy Professional/United States (CIPP/US).
Educational and/or Experience
Minimum of six (6) years' experience in healthcare privacy compliance and security matters, preferably with a large multi-faceted healthcare company or service provider.

Experience with information privacy/security related compliance activities required, including but not limited to investigations, auditing and monitoring, education and training, risk assessments and mitigation/remediation procedures.

Knowledge and familiarity with applicable laws and standards (NIST special publications, HIPAA, Gramm-Leach-Bliley).

In-depth knowledge of healthcare privacy laws and standards required.

An equivalent combination of relevant experience may serve as a substitute for the education requirements only.
Location:
Kansas City Missouri
SS&C is an equal opportunity employer and values a diverse and inclusive workplace. All qualified candidates will receive consideration for employment without regard to age, race, color, religion, genetic information, sex, sexual orientation, gender identity, national origin, disability status, protected veteran status, or any other characteristic protected by law. For more information about Equal Opportunity in the Workplace please click here (http://www.eeoc.gov/employers/upload/eeoc_self_print_poster.pdf) and here (https://www.eeoc.gov/employers/upload/eeoc_gina_supplement.pdf) . SS&C is committed to working with and providing reasonable accommodation to job applicants with disabilities. If you are a qualified individual with a disability and need an accommodation or accessibility assistance to complete the online application, please contact us at PeopleCenter@dstsystems.com for assistance.
SS&C is a global provider of investment and financial services and software for the financial services and healthcare industries. Named to Fortune 1000 list as top U.S. company based on revenue, SS&C is headquartered in Windsor, Connecticut and has 20,000+ employees in over 90 offices in 35 countries. Some 18,000 financial services and healthcare organizations, from the world's largest institutions to local firms, manage and account for their investments using SS&C's products and services.