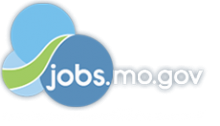 Job Information
Total Access Urgent Care (TAUC)

Emergency Medical Technician - EMT

in

Kansas City

,

Missouri
Are you ready to join the highest-rated healthcare team in Missouri? Do you want to work in an environment that will grow your skills and medical knowledge? At Total Access, we are changing how healthcare is delivered.
COVID-19 Update:
At Total Access Urgent Care (TAUC), we are hiring now and will be hiring throughout the year. To keep our patients and staff safe, we've implemented many new protocols. We are proud to provide COVID-19 and antibody testing to the communities we serve. If you want to help people during this unprecedented time, apply now!
Company Overview:
Total Access Urgent Care (TAUC ®) has been proudly providing top-ranked patient care in Missouri since 2008. TAUC began with the belief that patients should have access to fast, friendly, and affordable care. We provide state-of-the-art onsite digital X-ray, CT scan, Ultrasound, EKG, and 30 laboratory assays. Our services also include IV hydration and medication administration, laceration suturing, reduction and splinting of minor fractures and dislocations, abscess drainage, and much more. We strive to show the world how healthcare should be delivered.
TAUC was founded in St. Louis in 2008 and has grown to serve numerous communities in the region. We are excited to expand our mission to the greater Kansas City area this September 2021. As one of the first hires for our Kansas City area team, you will have a significant opportunity to lead and impact the delivery of fast, friendly, and affordable healthcare to new communities.
Clear Communication:
Who: We are looking for Full-Time Teammates. Are you friendly and do you work hard? Excellent.

Pay: Start at $13/hr, can be $15-18+ within 2 years for time and performance achievements.

Timeline and Training: Our first sites in the Kansas City area will open in September 2021.

Those interested in starting before September 2021 will complete their training alongside our original teams in St. Louis.

Those interested in starting after September 2021 will complete their training at our Kansas City sites.

Tuition Reimbursement: Up to $1500 tax-free, reimbursed as $100/month over the first 15 months of full employment. Reimbursement is in addition to full-time pay and benefits. You are eligible for reimbursement if you can provide a receipt showing EMT program tuition paid.

Benefits: Medical, Dental, Vision Insurance, Free care at TAUC locations, 401(k), PTO, Gym membership.

Culture: Join the best team in Missouri. Fast, friendly, affordable healthcare.

Schedule: Flexible schedule - can have certain weekday(s) off for classes, family, etc.

Hours: Shifts are 8a-8p. Work 3-4 days per week, alternating weekends/holidays.

Locations: Work at multiple locations. We schedule the majority of your shifts at your sites closest to home.

Culture: Join the best team in Missouri. Fast, friendly, affordable healthcare.

Growth: Performance opportunities for you to learn, achieve, and earn more.

Impact: You will make a difference in our patients' lives every day you come to work.

Response: We promise to email you back within 7 days. What are you waiting for? Feel free to apply today.
Job Description:
Learn and practice more skills because you are trained and trusted with a wider scope of practice including IVs, EKGs, and splinting

Triage patients to differentiate between immediate and less urgent care

Take patient vital signs and communicate patient needs and patient status to the providers

Apply splints and wound dressings, prepare and maintain supplies and equipment for treatments including sterilization

Serve as a resource for other clinical staff
Job Requirements:
Emergency Medical Technician (EMT, EMT-B, or EMT-I).

Full-Time (3-4 days a week)

12-hour shifts, including evenings (no overnights), alternate weekends, alternate holidays

Driver's License

Minimum age requirement of 18 years old

Able to work under sometimes fast-paced conditions
Benefits:
Receive up to $1500 in tax-free tuition reimbursement in addition to full-time pay and benefits

Check out our Google Reviews. We love what we do.

Clear, consistent path for higher pay by earning achievements for performance and positivity

Medical, Dental, Vision, Life, and Short Term Disability insurance

Free care for you, your spouse, and children (18 years and younger) at all TAUC locations

401(k) plan with both employer match and profit sharing

Paid Time Off (PTO)

Free Gym Membership

Employee Assistance Program (EAP)

Leadership and growth opportunities
We are an equal opportunity employer. We celebrate diversity and are committed to building an inclusive environment for all employees and patients.
Join the Best Team. Apply today.