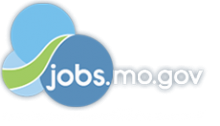 Job Information
Federal Emergency Management Agency

Emergency Management Specialist (Recovery)

in

Kansas City

,

Missouri
Summary
This position is being announced under FEMA's Cadre of On-call Response/Recovery Employee (CORE) Program. Thisis a temporary appointment in the Excepted Service, not to exceed 2 years, with the option to extend based on workload and funding availability. Veterans Preference does not apply to the CORE selection process.View common definitions of terms found in this announcement.
Responsibilities
The Department of Homeland Security (DHS) is calling on those who want to help protect American interests and secure our Nation. DHS Components work collectively to prevent terrorism; secure borders and our transportation systems; protect the President and other dignitaries; enforce and administer immigration laws; safeguard cyberspace; and ensure resilience to disasters. We achieve these vital missions through a diverse workforce spanning hundreds of occupations. Make an impact; join DHS.
When disaster strikes, America looks to the Federal Emergency Management Agency (FEMA). Now FEMA looks to you. Join our team and use your talent to support Americans in their times of greatest need. FEMA prepares the nation for all hazards and manages Federal response and recovery efforts following any national incident. We foster innovation, reward performance and creativity, and provide challenges on a routine basis with a well-skilled, knowledgeable, high performance workforce. Please visit www.fema.gov for additional information.
EMERGENCY ASSIGNMENT: Every FEMA employee has regular and recurring emergency management responsibilities, though not every position requires routine deployment to disaster sites. All positions are subject to recall around the clock for emergency management operations, which may require irregular work hours, work at locations other than the official duty station, and may include duties other than those specified in the employee's official position description. Travel requirements in support of emergency operations may be extensive in nature (weeks to months), with little advance notice, and may require employees to relocate to emergency sites with physically austere and operationally challenging conditions.In this position, you will serve as an Emergency Management Specialist (Recovery) for FEMA Region 7 in Kansas City, Missouri. Typical Duties include: Analyzing mitigation opportunities and measures from a multi-hazards approach to reduce similar damages in different scenarios.
Assisting with and/or review Benefit Cost Analysis (BCA) using FEMA-approved BCA software and methodology for potential 406 Mitigation projects.
Communicating technical program information to external audiences (e.g. State, Tribal, and other Federal agencies, professional organizations, private and nonprofit entities, public sector).
Providing and/or coordinating emergency response and recovery training, exercises, and assistance. Promotion Potential: Positions filled under Stafford Act regulations generally do not have documented promotion potential; however, dependent on an employee's ability to perform higher level duties, the continuing need for an employee to perform work associated with a higher level position, and administrative recommendation and approval, promotions may be earned by CORE employees.
Requirements
Conditions of Employment
You must be a U.S. citizen to be considered for this position.
You must successfully pass a background investigation.
Travel will be required.
You must be able to obtain and maintain a Government credit card.
Selective service registration is required for males born after 12/31/59.
Please review "Other Information" section for additional key requirements.
To ensure the accomplishment of our mission, DHS requires every employee to be reliable and trustworthy. To meet those standards, all selected applicants must undergo, successfully pass, and maintain a background investigation for Public Trust-Moderateas a condition of placement into this position. This may include a credit check after initial job qualifications are determined, a review of financial issues, such as delinquency in the payment of debts, child support and/or tax obligations, as well as certain criminal offenses and illegal use or possession of drugs (please visit: Mythbuster on Federal Hiring Policies for additional information). For more information on background investigations for Federal jobs please visit OPM Investigations.
Please ensure you meet the qualification requirements described below.
Qualifications
The qualification requirements listed below must be met within 30 days of the closing date of the announcement.
To qualify for this position at the IC-11 ($65,307) level, your resume must demonstrate at least one full year of specialized experience equivalent to the next lower grade (IC-09) in the Federal Service. This experience may have been gained in the federal government, a state or local government, a non-profit organization, the private sector, or as a volunteer; however, your resume must clearly describe at least one year of specialized experience. Specialized experience for this position includes: Researching laws, regulations, and policies in the delivery of grant programs;
Developing and delivering briefings, status reports, and correspondence to internal or external stakeholders; and
Providing technical guidance to stakeholders onEmergency Management related activities. OR Ph.D. or equivalent doctoral degree;or
3 full years of progressively higher level graduate education leading to such a degree;or
LL.M., if related. ORCombination of education and experience To qualify for this position at the IC-12 ($78,277) level, your resume must demonstrate at least one full year of specialized experience equivalent to the next lower grade (IC-11) in the Federal Service. This experience may have been gained in the federal government, a state or local government, a non-profit organization, the private sector, or as a volunteer; however, your resume must clearly describe at least one year of specialized experience. Specialized experience for this position includes: Coordinating with stakeholders to achieveorganizational goals;
Developing and implementing strategies to improve the execution of grant programs; and
Analyzing laws, regulations and policies related to the delivery of grant programs. Experience refers to paid and unpaid experience, including volunteer work done through National Service programs (e.g., Peace Corps, AmeriCorps) and other organizations (e.g., professional, philanthropic, religious, spiritual, community, student, social). Volunteer work helps build critical competencies, knowledge, and skills and can provide valuable training and experience that translates directly to paid employment. You will receive credit for all qualifying experience, including volunteer experience.
Your application must show that you meet all requirements for this position. You may be found "not qualified" if you do not possess the minimum competencies required for the position.NOTE: Qualifications are based on breadth/level of experience. In addition to describing duties performed, applicants must provide the exact dates of each period of employment (from MM/DD/YY to MM/DD/YY) and the number of hours worked per week if part time. As qualification determinations cannot be made when resumes do not include the required information, failure to provide this information may result in disqualification. Applicants are encouraged to use the USAJOBS Resume Builder to develop their federal resume. For a brief video on How to Create a Federal Resume, click here. NOTE: If you are using the USAJOBS Resume Builder, please insert the dates of employment in MM/DD/YY format at the top of the "Duties, Accomplishments, and Related Skills" text field for each period of employment included on your resume.
Current or former FEMA Reservists/DAE employees: To accurately credit your experience for these intermittent positions, make sure to list the dates (from MM/DD/YY to MM/DD/YY) of each deployment, along with the job title and specific duties you were responsible for during each deployment. Failure to provide this information may result in disqualification.
Education
NOTE: If you are qualifying based on education and/or are selected for a position which requires a college degree to meet minimum qualification requirements, you will be required to submit your official college transcript(s) at time of selection.
Additional Information
If you receive a conditional offer of employment for this position, you will be required to complete an Optional Form 306, Declaration for Federal Employment, and to sign and certify the accuracy of all information in your application, prior to entry on duty. False statements on any part of the application may result in withdrawal of offer of employment, dismissal after beginning work, fine, or imprisonment.
DHS uses E-verify, an internet based system, to confirm the eligibility of all newly hired employees to work in the United States. Learn more about E-Verify, including your rights and responsibilities.
This announcement may be used to fill one or more vacancies.
STAFFORD ACT EXCEPTED SERVICE APPOINTMENTS: Cadre On Call Response Employee (CORE) is an appointment type granted under the Robert T. Stafford Disaster Relief and Emergency Assistance Act, Section 306 (b), which authorizes FEMA to appoint such temporary employees as necessary to accomplish work authorized under the Act. Appointments under this authority within FEMA are made to the excepted service and are nonpermanent in nature.
All candidates must be able to deploy with little or no advance notice to anywhere in the United States and its territories for an extended period of time. Deployments may include working in excess of eight hours a day, or in excess of 40 hours per week, including weekends and holidays, and under stressful, physically demanding, and austere conditions. When activated and deployed, you serve in a federal travel status and are entitled to lodging, transportation and per diem reimbursements for authorized expenses in accordance with federal travel regulations.
If selected for this position, and you have not previously completed these requirements, you are subject to (1) completion of a 2 day onboarding program at your primary duty location; and, (2) completion of a subsequent, multiple day orientation program within 90-120 days of hire, at a location to be determined. Travel associated with the orientation portion of this requirement may be at FEMA's expense.