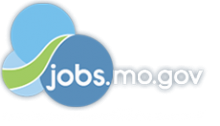 Job Information
The Salvation Army - Metro Division

Emergency Assistance Case Worker

in

Kansas City

,

Missouri
Overview
The Salvation Army Mission: The Salvation Army, an international movement, is an evangelical part of the universal Christian church. Its message is based on the Bible. Its ministry is motivated by the love of God. Its mission is to preach the gospel of Jesus Christ and to meet human needs in His name without discrimination.
Job Objective: Effectively monitor and maintain emergency assistance distributions.
The Salvation Army offers full-time employees a competitive and attractive benefits package, including: excellent medical/dental/vision coverage; prescription coverage; basic life and ADD; 403B, short-term disability; flexible spending account (FSA); 100% employer funded retirement pension and 13 days of paid leave in addition to vacation.
Responsibilities
Essential Functions: This job description should not be interpreted as all inclusive. It is intended to identify the essential functions and requirements of the position. Other job related responsibilities. Additional duties may be assigned.
· Receive calls and visitors to The Salvation Army
· Screen potential clients for immediate emergency assistance needs
· Pre-qualify requests for emergency assistance needs of individuals and families including a determination of their eligibility through scheduled appointments, interviews, contacting third-party sources, and evaluating and verifying all information
· Make referrals to other agencies by following the guidelines and procedures of The Salvation Army
· Assist clients in completing an application for emergency assistance, commodities, Christmas sign-ups, etc.
· Track all monies spent in their respective spreadsheets, i.e., FEMA, grants, Project Warmth, Commodity food, Salvation Army designated fund, etc.
· Coordinate the distribution of commodities including scheduling volunteers, setting up distribution area, bagging commodities, etc.
· Maintain an accounting of all funds received and distributed from the emergency assistance account via spreadsheets, back up documentation, and input into MAAC Link.
· Assist the Corps Officer in preparing all FEMA files for submission annually, keeping extra copies of all documentation
· Submit a monthly statistical report of all emergency assistance transactions to the Corps Officer for entering into TSA Stat System
· Establish and cultivate professional community agency relationships with other helping agencies in the community.
· Coordinate and assist in seasonal outreach with officers, staff and other agencies.
· Manage and coordinate the food pantry, including inventory levels, distribution, determining shortages, and reporting monthly stats to Corps Officer, etc.
· Purge and store files annually.
· Refer clients to the Corps Officer in times of spiritual need.
· Complete other assignments as directed by Corps Officer as necessary to the goal of assisting clients on the road to self-sufficiency.
· Additional duties as assigned
Qualifications
Minimum Qualifications:
Education Standards: High School diploma. A minimum of two years of college work in Human Services, with a bachelor's degree, is preferred. A combination of training, education, and experience equivalent to the knowledge base as achieved by the above standard is acceptable and at the Corp Officer discretion
Experience: Two years of experience working with low income and minority populations; experience in the use of office software programs, methods, and procedures: (i.e., word processing, Microsoft Office, Excel, and other programs).
Knowledge of E-mail use and functions.
Certifications/Licenses: Must complete The Salvation Army's Caseworker Certification
Skills/Abilities:
· Must have positive interpersonal relations skills.
· Ability to operate essential office equipment. Able to run computer and office software.
· Must possess and demonstrate the ability to communicate effectively, orally, and in writing.
· Must have the ability to work independently and with other staff members.
· Must have the capacity to relate to people with dignity and respect in a non-judgmental manner.
· Must maintain the requirement of The Salvation Army Driver Qualification program.
Travel: Be able to travel to meetings and conferences as required by the Corps Officer. Occasionally, meetings and conferences may require out of town travel and overnight stays.
Driving: Must possess a valid driver's license from the state in which you reside. Must be approved through The Salvation Army Fleet Safety Program to drive either a Salvation Army or personal vehicle on Salvation Army business.
Job LocationsUS-MO-Kansas City
Job ID2020-13992
of Openings1
CategoryEmergency Assistance
TypeRegular Part-Time