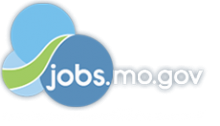 Job Information
Children''s Mercy Hospitals & Clinics

Critical Care Staff Nurse

in

Kansas City

,

Missouri
CLICK HERE TO CHAT WITH ME NOW ABOUT THIS POSITION:
https://flashrecruit.com/user/jeffjanda
We are a 41-bed unit with 35 single-patient rooms and three, two-patient rooms. Patients range in age from neonate to 18 years. We work with a team of pediatric intensivists (ICU physicians) and resident physicians, who are in the hospital 24/7.
Patients admitted to the PICU require invasive procedures and treatments such as:
· Mechanical ventilation, including High Frequency Oscillator Ventilation
· Continuous infusions, e.g., insulin, thrombolytics, vasoactive medications
· Care and pressure monitoring of arterial lines and central venous lines
· ICP monitoring
· Cardioversion/Defibrillation
· External/transthoracic pacing
· Continuous Renal Replacement Therapy (CRRT)
· ECMO
Common diagnoses include:
· Respiratory failure/distress
· Congenital pre- and post-operative heart defects
· Endocrine disturbances, e.g., DKA
· Neurological disturbances, e.g., closed head injury, seizure disorders
· Trauma
· Pre- and post-transplant, e.g., renal, bone marrow, liver and heart
Job Requirements:
· Associates Degree or equivalent
· Direct care nurses hired without a BSN hired on or after September 1, 2013 are required to enroll in an academic program in order to complete their BSN degree requirements within 5 years of their hire date
· Current professional nursing license in MO and KS or the ability to obtain
· Basic Life Support Certification
· PEARS (required NLRN), TNCC or PALS certification is required within one year.
Preferred Qualifications:
· Bachelor's degree (BSN)
· 1-2 years' experience (preferred)
· Specialty Nursing Certification encouraged for all nurses once eligible
Click Here for a Virtual Tour of the PICU
This posting is not for New Grads
EEO Employer/Disabled/Vet