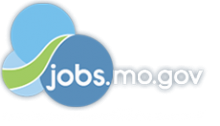 Job Information
HCA, Hospital Corporation of America

Clinical Quality Specialist

in

Kansas City

,

Missouri
Are you looking for a work environment as a Clinical Quality ImprovementSpecialist where diversity and inclusion thrive? Submit your application with Research Medical Center today and find out what it truly means to be a part of the HCA Healthcare team.
We are committed to providing our employees with the support they need. At RMC, we offer an array of medical, dental, and vision packages as well as several add-on perks to make your benefits package truly customizable to you and your family needs. Some of our unique benefits we offer include:
Tuition Reimbursement/Assistance Programs
Paid Personal Leave
401k (100% annual match – 3%-9% of pay based on years of service)
Identity Theft Protection discounts
Auto, Home, and Life Insurance options
Adoption Assistance
Employee Stock Purchase Program (ESPP)
The Life of an HCA Nurse
We are seeking a Clinical Quality Improvement Specialist to ensure that we continue to provide all patients with high quality, efficient care. Did you get into our industry for these reasons? We are an amazing team that works hard to support each other and are seeking a phenomenal addition like you who feels patient care is as meaningful as we do. We want you to apply now!
The Clinical Quality Improvement Specialist conducts a comprehensive concurrent review of clinical documentation within the medical record to achieve accurate and detailed documentation.
Responsibilities:
Appropriate provider documentation for clinically indicated conditions or procedures supports appropriate assignment of severity of illness, expected risk of mortality, intensity of service and resource consumption, which in turn accurately portrays the facility's quality outcomes ratings, reduces compliance risks, and captures appropriate reimbursement.

Uses clinical judgement to determine when and/or if additional documentation is necessary. Performs the medical record review for conflicting, imprecise, incomplete, illegible, or inconsistent documentation by requesting and obtaining additional documentation within the health record when appropriate. Interacts with Physicians to complete/resolve queries prior to patient discharge.

Reviews medical records and identifies potential gaps in clinical documentation for specified facilities, patient types and payer populations, as directed on admission and throughout the hospitalization. Performs initial concurrent review of assigned population consistent with Facility, Division, or Corporate program volume and frequency requirements. Performs follow-up reviews consistent with Facility, Division or Corporate program volume frequency requirements. Ensures the appropriate documentation of the principal diagnosis, complications or co-morbid conditions and/or valid OR procedures, including the capture of POA indicators. Ensures documented conditions, clarifications, and coded diagnoses are clinically supported. Documents reviews and other pertinent information in designated systems by established deadlines.

Preferred in Nursing from an accredited nursing school with 5 years' experience in healthcare delivery, to include at least 4 years in quality improvement/performance improvement required OR

Bachelor's Degree (BA or BS) with emphasis in Clinical, Business or Health Administration with equivalent experience of at least 6 years in healthcare delivery to include at least 3 years in quality improvement/performance improvement as a primary role; Master's preferred
/At //Research Medical Center, above all else, we are committed to the care and improvement of human life/. Located in beautiful Kansas City, Missouri, RMC embodies the mission and heart of HCA MidAmerica. We are recognized as a healthcare leader due to our skilled, compassionate and dedicated doctors and nurses. To ensure that we exceed our patients' health care needs, we staff over 700 doctors who represent 29 medical specialties in our 590-bed facility.
Several of our renowned programs, including Level I Trauma, Sarah Cannon Cancer Care, Grossman Burn Center, Neuroscience Institute and Women's Care Center, feature advanced technological resources used to diagnose and treat patients.
Whether your healthcare needs are urgent and critical or simply routine and preventative, our advanced capabilities allow us to be one of the most comprehensive hospitals in the Kansas City region.
HCA Healthcare has been continually named a /World's Most Ethical Company by Ethisphere/ since 2010. In 2018, HCA Healthcare spent an estimated $3.3 billion in cost for the delivery of charitable care, uninsured discounts, and other uncompensated expenses.
If you find this opportunity compelling, we encourage you to apply for our opening. We promptly review all applications. Highly qualified candidates will be directly contacted by a member of our team. We are actively interviewing so apply today!
We are an equal opportunity employer and value diversity at our company. We do not discriminate on the basis of race, religion, color, national origin, gender, sexual orientation, age, marital status, veteran status, or disability status.
Job: *Supervisors Team Leaders & Coordinators
Title: Clinical Quality Specialist
Location: Missouri-Kansas City-Research Medical Center
Requisition ID: 09727-69288