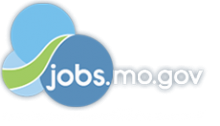 Job Information
Veterans Affairs, Veterans Health Administration

Clinical Pharmacist (Inpatient)

in

Kansas City

,

Missouri
Summary
This announcement is open to current permanent Federal employees, all others should apply for consideration under CBDA-10877879-20-PHAR-SAS.
Responsibilities
The Clinical Pharmacist (Inpatient) is located within the Pharmacy Service of the Kansas City VA Medical Center (KCVAMC). The primary function of a clinical pharmacist is to assure the safe and appropriate use of medications, and be an advocate of rational drug therapy through the following: evaluation of the appropriateness of drug therapy based on patient specific factors; individualization of drug therapy; evaluation, dispensing and providing medications, and drug information. Duties include but are not limited to the following: Identifies, interprets, and resolves prescribing and dispensing issues, including pharmaocotherapeutics and formulary. Executes each step in the dispensing process according to law, regulatory standard, VHA policies, and standard of care to ensure safe and appropriate medication therapy. Identifies and prioritizes the patient's pharmaceutical problems and recommends evidence-based pharmacotherapeutic regimen and corresponding monitoring plans. Reviews and interprets appropriate laboratory tests and other studies necessary to perform and interpret the physical measurements necessary to monitor, support and modify the patient's medication therapy. Monitors and assesses patient's outcomes to drug therapy. Detects, reports, monitors, and manages adverse drug reactions. Intervenes as necessary to increase effectiveness and minimize risks of drug therapy and improve health outcomes. Formulates an efficient and thorough approach to retrieving and analyzing drug information and provides professional and timely written/oral response to the patient or appropriate member of the health care team. Provides medication and disease state education to patients and their caregivers to accomplish safe, effective and efficient medication therapy. Writes professional and concise entries in the medical record. Completes all documentation in a timely manner allowing for optimal work flow and appropriate and efficient patient care. Identifies the customer's/patient's situation properly and consistently resolves the problem accurately and in a timely manner to promote a consistent customer service across the continuum of care. Stays informed of changes in the pharmacy department and maintains an appropriate knowledge of VHA, DEA, FDA, OIG, TJC, and other pharmacy regulations, policy and procedures. Work Schedule: PRN Various Tours, schedule to be set by supervisor.
Functional Statement Title: Clinical Pharmacist GS-12
Requirements
Conditions of Employment
Qualifications
Basic Requirements: United States Citizenship: Non-citizens may only be appointed when it is not possible to recruit qualified citizens in accordance with VA Policy. Education: Candidates must possess (1) Graduate of an Accreditation Council for Pharmacy Education (ACPE)accredited College or School of Pharmacy with a baccalaureate degree in pharmacy (BS Pharmacy) and/or a Doctor of Pharmacy (Pharm.D.) degree. Verification of approved degree programs may be obtained from the Accreditation Council for Pharmacy Education, 20 North Clark Street, Suite 2500, Chicago, Illinois 60602-5109; phone: (312) 664-3575, or through their Web site at: http://www.acpe-accredit.org/. (NOTE: Prior to 2005 ACPE accredited both baccalaureate and Doctor of Pharmacy terminal degree program. Today the sole degree is Doctor of Pharmacy.) (2) Graduates of foreign pharmacy degree programs meet the educational requirement if the graduate is able to provide proof of achieving the Foreign Pharmacy Graduate Examination Commission (FPGEC) Certification, which includes passing the Foreign Pharmacy Graduate Equivalency Examination (FPGEE) and the Test of English as a Foreign Language Internet-Based Test (TOEFL iBT) (MUST PROVIDE COPY OF TRANSCRIPTS). Licensure: Candidates must have a full, current and unrestricted license to practice pharmacy in a State, Territory, Commonwealth of the United States (i.e., Puerto Rico), or the District of Columbia. The pharmacist must maintain current registration if this is a requirement for maintaining full, current, and unrestricted licensure. A pharmacist who has, or has ever had, any license(s) revoked, suspended, denied, restricted, limited, or issued/placed in a probationary status may be appointed only in accordance with the provisions in VA Handbook 5005, Part II, Chapter 3, section B, paragraph 16 (MUST PROVIDE COPY OF CURRENT LICENSURE). English Language Proficiency. Pharmacists appointed to direct patient care positions must be proficient in spoken and written English in accordance with VA Handbook 5005, Chapter 2, Section D, paragraph 5a. Grade Determinations:
GS-12 Level: Pharmacists assigned to this position must have 1 year of experience at the next lower grade level (GS-11) or completion of an ACPE-accredited Pharm.D. program -AND- must demonstrate the following knowledge, skills and abilities (KSAs):
Knowledge of professional pharmacy practice.

Ability to communicate orally and in writing to both patients and health care staff.

Knowledge of laws, regulations, and accreditation standards related to the distribution and control of scheduled and non-scheduled drugs and pharmacy security.

Skill in monitoring and assessing the outcome of drug therapies, including physical assessment and interpretation of laboratory and other diagnostic parameters. References: VA Handbook 5005/55, Part II, Appendix G15 Licensed Pharmacist Qualification Standard, this can be found at your local Human Resources office. Physical Requirements: The work is primarily performed while sitting, though some work may require periods of standing. The regular and recurring work of this position involves sitting at a desk, conferences, meetings, etc. Frequent use of automobile and public conveyances may be required. Occasional lifting of boxes is also required.
Education
IMPORTANT: A transcript must be submitted with your application if you are basing all or part of your qualifications on education. Note: Only education or degrees recognized by the U.S. Department of Education from accredited colleges, universities, schools, or institutions may be used to qualify for Federal employment. You can verify your education here: http://ope.ed.gov/accreditation/. If you are using foreign education to meet qualification requirements, you must send a Certificate of Foreign Equivalency with your transcript in order to receive credit for that education. For further information, visit: http://www.ed.gov/about/offices/list/ous/international/usnei/us/edlite-visitus-forrecog.html.
Additional Information
This job opportunity announcement may be used to fill additional vacancies. It is the policy of the VA to not deny employment to those that have faced financial hardships or periods of unemployment. This position is in the Excepted Service and does not confer competitive status. VA encourages persons with disabilities to apply. The health-related positions in VA are covered by Title 38, and are not covered by the Schedule A excepted appointment authority. Veterans and Transitioning Service Members: Please visit the VA for Vets site for career-search tools for Veterans seeking employment at VA, career development services for our existing Veterans, and coaching and reintegration support for military service members. If you are unable to apply online view the following link for information regarding an Alternate Application.