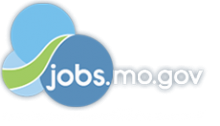 Job Information
Truman Medical Centers

Clinical Lead Pharmacist Ambulatory Care - Specialty Pharmacy (Oncology Focus) (8:00am-5:00pm)

in

Kansas City

,

Missouri
Clinical Lead Pharmacist Ambulatory Care - Specialty Pharmacy (Oncology Focus) (8:00am-5:00pm)
Tracking Code
15898-124
Job Description
Truman Medical Centers is a 600-bed, non-for-profit health system. Comprised of two campuses, Truman Medical Centers is the largest and most comprehensive safety net healthcare provider in the Jackson County / Kansas City metro area. Truman Medical Centers also serves as the primary teaching institution for the University of Missouri – Kansas City (UMKC) Schools of Medicine, Nursing, Dentistry, and Pharmacy.
Truman Medical Centers Heath Sciences District is located in downtown Kansas City, Missouri. The Health Sciences District represents a robust academic community, leading the forefront of biomedical research and entrepreneurship, employing cutting edge and award-winning technology, and delivering state-of-the-art evidence-based health care, with outstanding service excellence. Partnered with UMKC and Children's Mercy Hospital, Truman Medical Centers serves as the cornerstone in educating the next generation of healthcare practitioners. Specializing in Emergency Medicine, Critical Care, with a fully-integrated Cath Lab, Truman Medical Centers is delivering the highest quality medical care for our patients with compassion, empathy, and unparalleled dedication to service.
Truman Medical Centers Lakewood is located between Kansas City and Lee's Summit, Missouri, offering residents of Eastern Jackson County access to a modern community hospital with a continuum of outpatient services designed to meet the needs of families. Truman Medical Centers Lakewood specializes in high-risk maternal and child care, and serves as one of the few Kansas City metro area institutions accredited by The Joint Commission in Orthopedics and Palliative Care.
Highest quality, innovation, teamwork, and attention to detail serve as pillars for the foundation of our focus – OUR patients. At Truman Medical Centers, we Bring It. We handle the tough cases. Join us in our vision of leading the way to a healthy community.
The Clinical Lead Pharmacist in Specialty Pharmacy, provides ambulatory pharmaceutical care through clinical services, teaching opportunities, general staffing, and staff support within the pharmacy department. They also take part in other areas of practice both within and outside the department of pharmacy to provide direct patient care, pharmaceutical services, education, and research.
Required Skills
Doctor of Pharmacy Degree

Current Missouri state licensure and in good standing with the Board of Pharmacy, which includes the designation to provide

Medication Therapy Services (MTS) as a pharmacist

Completed ASHP accredited PGY-1 Pharmacy Practice Residency or equivalent experience in practice area. Obtain/maintain Advance Cardiac Life Support (ACLS) certification

Become and maintain Board Certification in respective area of practice through the Board of Pharmaceutical Specialties (BPS) within 2 years of assuming position
Job Location
Health Sciences District - Kansas City, Missouri, United States
Position Type
Full-Time/Regular
Shift Schedule
8:00AM - 5:00PM