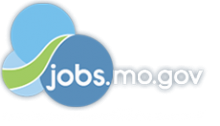 Job Information
Tri-County Mental Health Services

Child Psychiatrist

in

Kansas City

,

Missouri
Child Psychiatrist
Summary
Title: Child Psychiatrist
ID: 4541
Department: Psychiatric Services
Salary Range: N/A
Employment Status: Full-time
Description
POSITION SUMMARY
Responsible for providing diagnostic evaluations and conducting medication clinics, meeting the standards of the professional
ESSENTIAL DUTIES AND RESPONSIBILITIES
The essential functions include, but are not limited to the following:
• Completes initial psychiatric assessments with 5 axis diagnoses in accordance with agency timelines.
• Completes medical records and other documentation in a timely and accurate manner in accordance with policy and procedure.
• Reviews diagnosis, evaluation and treatment plans in collaboration with clients and/or interdisciplinary staff as appropriate.
• Prescribes medications and monitors client's biological and psychological response. When appropriate, meets with client's significant other(s), providing education about prescribed medications.
• Maintains knowledge of agency technology programs and/or systems needed to do the job and uses them effectively.
• Provides crisis intervention and evaluation when needed.
• Conducts offsite medication clinics in service area.
• Works with other clinical staff to ensure necessary and appropriate resource linkage.
• Works in cooperative and problem-solving manner with other TCMHS departments and community agencies.
• Represents agency in cooperative, positive manner, identifying and reporting any concerns regarding improvement of the service delivery system.
• Actively contributes to the functioning of the treatment team, informing members of issues impacting care in a succinct and timely manner.
• Consistently meets billable expectations.
• Other duties and/or responsibilities may be assigned by supervisor.
MINIMUM QUALIFICATIONS (KNOWLEDGE, SKILLS, AND ABILITIES)
Education/Certifications:
• MD
• MO License
• CPR/BLS – Adult / Infant certification required
• Annual TB Screening required
• Board Certification preferred
• Active driver's license and state-mandated vehicle insurance.
Required Knowledge:
• Extensive knowledge of diagnoses and medication services for early childhood through age 18.
Experience Required:
• 3 – 5 years prior experience, preferably in Community Mental Health.
Skills/Abilities:
• Excellent communication skills, both written and verbal.
• Ability to utilize technology related to position.
• Ability to drive to community locations or meetings as needed.