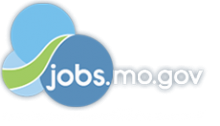 Job Information
Jackson County Missouri

Chief Administrative Officer

in

Kansas City

,

Missouri
Job Duties:
Responsible for ensuring that multiple County activities relating to the Executive branch are accomplished in such a way that the goals, programs, and policies of the County Executive are implemented. This work is frequently done in consultation with the County Administrator, Chief of Staff, County Legislature, County Counselor and department directors.
Provides effective, efficient, and professional support services in supervising the directors of the Information Technology, Human Resources and Finance/Purchasing Assessment, Collections, Recorder of Deeds departments.
The Associate reports directly to the County Executive.
Minimum Qualifications:
Must have Bachelor's degree, Master's preferred, in public administration, business, or related field.
Prefer eight or more years progressively responsible experience and at least five years at the supervisory level.
Must submit to/pass pre-employment drug screen/background check.
Department: County Executive
Grade: 370NM
Salary: $102,627 -$174,448 /year