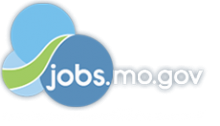 Job Information
The University of Kansas Health System

AMBULATORY INFUSION RN

in

KANSAS CITY

,

Missouri
The ambulatory clinic professional registered nurse has the authority, responsibility, and shift accountability for the delivery of nursing care using the nursing process. The RN assumes responsibility and accountability for all patients IV needs and provides care to these patients via the nursing process. ​The RN also must possess the ability to assess and interpret patient data needed to identify each patient's requirements relative to his or her age-specific needs. The RN is a patient care advocate and a liaison between staff and physicians regarding the patient's needs. The RN is also responsible to assist in clinic exam workflows for infusion patients.
Provides direct patient care within the ambulatory setting (infusion suite or exam), based on the nursing process and within role/scope of practice.

Reviews patient test results in a timely manner, interpreting and communicating results in a manner consistent with the age of the patient and correlates information into the plan of care.

Evaluates unstable or complex patient care situations and facilitates appropriate intervention.

Implements appropriate clinical decisions and demonstrates appropriate use of expert peers and/or management as applicable.

Accepts accountability and uses independent nursing judgment for care provided by self and by healthcare providers to who care delegated.

Demonstrates the appropriate use of standards, effective use of resources and evaluation of patient response in the delivery of patient care.

Identifies teach/learning needs of patient.

Responsible for educational instruction to patients and families with health care needs.

Evaluates effectiveness of patient and family teaching and makes documentation in patient's charts.

Responds to/refers incoming patient treatment-related phone calls.

Completes necessary forms (i.e. FMLA, DME, Home Health orders and obtains physicians signatures as appropriate.

Training patients in the self-administration of treatments, particularly how to quickly recognize and respond to symptoms of adverse physical reactions to treatments.

Demonstrates ability to carry out the following skills as outlined in nursing procedures:

PICC line dressing changes

Central line dressing changes

Port-A-Cath access and care

Start/DC peripheral IV

Administer an IV, SQ, IM medications and blood products
*Must be able to perform the professional, clinical and or technical competencies of the assigned unit or department.
*Note: These statements are intended to describe the essential functions of the job and are not intended to be an exhaustive list of all responsibilities. Skills and duties may vary dependent upon your department or unit. Other duties may be assigned as required.
Required:
High School Diploma or GED; BSN degree preferred

BLS Certification

RN state license and current registration with the State Board of Nursing in practicing state

2 years of RN experience with 1 year in specialty of infusion

Knowledge of current trends in IV Therapy
Requisition ID: 2020-26892
Display Department Title: Infusion Therapy Clinic
External Company Name: The University of Kansas Health System
External Company URL: https://careers-kansashealthsystem.icims.com
Street: 1000 E 101ST TER