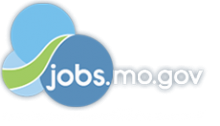 Job Information
ICONMA, LLC

Phlebotomist I

in

Joplin

,

Missouri
Job Description
The Patient Services Representative I (PSR I) represent the face of the company to patients who come in, both as part of their health routine or for insights into life-defining health decisions.

The person draws quality blood samples from patients and prepares those specimens for lab testing while following established practices and procedures.

The person has direct contact with patients and creates an atmosphere of trust and confidence while explaining procedures to patients and drawing blood specimens in a skillful, safe and accurate manner.

The person will demonstrate Leadership Behaviors while focusing on process excellence skills and sensitivity to confidentiality and accuracy to patient information. Successful applicants may be assigned to work in a doctor's office, a patient service center or as business needs dictate.

Under the direction of the area supervisor, perform daily activities accurately and on time.

Maintain a safe and professional environment. Performs with confidence, both the forensic and clinical specimen collection and processing duties following established practices and procedures.

Maintains required records and documentation. Demonstrates organizational commitment and promotes a positive image to patients, clients, employees, and the public in general.

Shift – Mon – Fri; 8 am – 5 pm

Qualifications:

Ability to provide quality, error free work in a fast-paced environment.

Ability to work independently with minimal on-site supervision. Excellent phlebotomy skills to include pediatric and geriatric.

Committed to all policies and procedures including company dress code, Employee Health & Safety, and Everyday Excellence Guiding Principles.

Must have reliable transportation. Must demonstrate superior customer focus; ability to communicate openly and transparently with peers, supervisors and patients; ability to accelerate and embrace change; and knowledge of our business.

As an equal opportunity employer, ICONMA prides itself on creating an employment environment that supports and encourages the abilities of all persons regardless of race, color, gender, age, sexual orientation, citizenship, or disability.