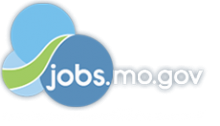 Job Information
Christian Horizons

CMT or CMA in Assisted Living (Evenings or Nights)

in

Joplin

,

Missouri
Christian Horizons (CH) has grown from one nursing home over 50 years ago to one of the largest faith-based not-for-profits in the country with 13 communities across 4 states. The CH family of ministries also includes Senior Care Pharmacy, CareLink nurse-guided care and Safe Haven Hospice. Experience a new pathway to senior living – a future in which older adults thrive.
We offer a place to live your faith, a place to grow and be valued. As a faith-based organization, we strive to provide resident-centered, cost-effective health care programs and services to each and every resident in our community.
We are seeking Certified Medication Technician (CMT) or CMA for Assisted Living. The CMT or CMA administers and documents medications (within the scope of practice). The CMT or CMA observes, records, and reports observations within the scope of practice. The CMT or CMA assists residents with personal care needs under the supervision of a licensed nurse in accordance with community policies and procedures.
We offer:
Competitive Wages including Shift Differentials

PathwayPay (daily pay) – Get your pay, when you need it.

Preceptor Program

Consistent Assignments

Generous PTO Program

Health (Blue Cross Blue Shield), Dental & Vision Insurance

Life (employer paid), Short & Long Term Disability, Group Accident, and Critical Illness

403(b) & Flex Spending

Employee Assistant Program

Tuition Reimbursement

Employee Discounts and Other Perks
Certified Medication Technician - CMT for Full and Part time positions.
The CMT or CMA administers, and documents medications within the scope of practice.

Performs treatments (within the scope of practice).

Observe, record, and report observations.
Provide quality care to residents in an environment that promotes dignity, rights, freedom of choice and individuality as explained below:
Must report suspected abuse immediately (absolutely no later than two hours) directly to the Abuse Coordinator (Administrator).

Provide individualized attention that encourages each resident to maintain or attain the highest physical, mental and psychosocial well-being.

Attend to the individual needs of the resident (e.g. grooming, bathing, oral hygiene, feeding, toileting, transferring and range of motion, communicating or other needs).

Assist residents with the activities of daily life, remembering to utilize restorative nursing principles to promote and maintain individuals at their highest level of functioning.

Perform various tasks assigned by the licensed nurse (e.g. check vital signs, weight, etc.)

Completes records, documenting care provided or other information in keeping with department policies and procedures.

Report any change in condition or behavior in resident and immediately report changes to appropriate licensed nurse.

Maintain comfort, privacy, and dignity of resident and interact with resident in a professional, caring manner.

Assists resident to appointments (e.g. beauty shop, activities, church service, etc.)

Understand resident rights (e.g. free from restraint and abuse) and immediately report any incidents or evidence of abuse or violation of resident rights to licensed nurse or administrative personnel.

Provide care that prevents pressure ulcers, skin tears, etc. by repositioning residents, changing incontinent residents, applying moisturizers to delicate skin, etc.

Protect resident belongings (e.g. glasses, hearing aids, furnishings, jewelry, etc.) Promptly report any missing items in accordance with corporate policies and procedures.

Perform and follow all infection control procedures (e.g. handwashing, use of disposable gloves, proper disposal of soiled materials, etc.)

Attend and participate in continuing education programs designed to keep you abreast of changes in the profession.

Document resident progress as described by corporate guidelines.

Participate in the resident care planning process as assigned.

Conduct resident rounds as assigned and transport resident within the community.

Complete any admission or discharge procedure.

Lift, move, and transport residents using proper equipment and techniques to ensure the safety of residents and staff.

Ensure residents have call lights at hand and/or can be seen by staff.

Answer call lights promptly and courteously.

Assist residents with meals, nourishment, and hydration.

Accountable for assuring resident safety.

Come to work as scheduled and consistently demonstrate dependability and punctuality.

Communicates and interacts effectively and tactfully with residents, staff, volunteers, and families to ensure residents are receiving the best quality care.

Complete all required documentation accurately and timely following all community policies and procedures.

Ensure quality customer service to the residents, families, and staff the department serves.

Follow all departmental safety rules and utilize proper body mechanics in the performance of all tasks.

Follow all written and oral directions as given by supervisor.

Foster self-respect and a feeling of worth in each resident by consistent kindness, understanding, and patience in their care.

Observe all community policies and procedures, including but not limited to safety, infection control, residents' rights, and those contained in the employee handbook and nursing policy and procedure manual.

Participate in all in-services and activities as required.

Use proper care and use of equipment and waste disposal procedures in accordance with corporate policies and procedures.

Use proper equipment and techniques to ensure safety of resident and staff.

Performs other functions as directed by the Director of Nursing and the Administrator.

Maintains the confidentiality of all protected health information whether electronic, written, or oral exposed to either during the course of assigned duties or as a result of an incidental disclosure.

Applies the minimum necessary standard in all matters related to residents' protected health information.

Current CMT or CMA Certificate in good standing on file with the Missouri State Department of Healthcare industry experience preferred.

Able to read and comprehend written resident care instructions and chart resident conditions.

Come to work as scheduled and consistently demonstrate dependability and punctuality.

Ability to follow written and oral directions.

Ability to work independently.

Possess the ability to communicate effectively and deal tactfully with personnel, residents, families, visitors, government agencies, and the general public.

Pass background check before and during employment, as defined by Christian Horizons' background check policy.
Street: 201 South Northpark Lane
ID: 2019-4035
External Company URL: www.christianhomes.org