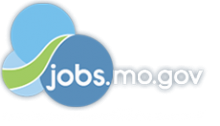 Job Information
Christian Horizons

Assisted Living Director - Must be LPN

in

Joplin

,

Missouri
Christian Horizons (CH) has grown from one nursing home over 50 years ago to one of the largest faith-based not-for-profits in the country with 13 communities across 4 states. The CH family of ministries also includes Senior Care Pharmacy, CareLink nurse-guided care and Safe Haven Hospice. Experience a new pathway to senior living – a future in which older adults thrive.
We offer a place to live your faith, a place to grow and be valued. As a faith-based organization, we strive to provide resident-centered, cost-effective health care programs and services to each and every resident in our community.
We are seeking a Resident Services Coordinator to establish and maintain systems to effectively operate the Assisted Living community to safely meet Resident and employee needs in compliance with federal, state, local, and corporate requirements. To create and maintain an atmosphere of warmth, personal interest, and positive emphasis throughout the Assisted Living community to assure residents receive optimal care.
We offer:
Competitive Wages

PathwayPay (daily pay) – Get your pay, when you need it.

Generous PTO Program

Health (Blue Cross Blue Shield), Dental & Vision Insurance

Life (employer paid), Short & Long Term Disability, Group Accident, and Critical Illness

403(b) & Flex Spending

Employee Assistant Program

Tuition Reimbursement

Employee Discounts and Other Perks

Observe and maintain all written policies and procedures that govern the operation of the Community, including but not limited to safety, infection control, residents' rights and those contained in the employee handbook.

Assume responsibility for current compliance with federal, state, local and corporate regulations.

Supervise proper care of equipment and waste disposal procedures in accordance with corporate policies and procedures.

Ensure all employees attend and participate in all required training.

Assist supervisors in the planning, conducting and scheduling of in-service training classes, on the job training, and orientation programs to assure that current material and programs are continuously provided.

Attend and participate in workshops, seminars, etc. to keep current with changes in the healthcare field.

Consistently work in cooperation with residents and employees, volunteers, and families to ensure Residents are receiving the best quality care.

Coordinate internal marketing activities.

Function as part of the interdisciplinary team to provide quality care to residents.

Operate community within the established budget guidelines.

Represent the Community in dealings with residents, resident family members, outside agencies, including governmental agencies and third party payers.

Ensure that an adequate number of appropriately trained professionals are on duty at all times to meet the needs of the residents.

Delegate a responsible employee to act in your behalf when you are absent from the community.

Create and facilitate an atmosphere of customer service and hospitality.

Respond to all inquiries in a timely manner.

Coordinate the new resident move-ins.

Coordinate efforts and activities to maintain and improve employee retention.

Applies the minimum necessary standard in all matters related to residents' protected health information.

Others duties as assigned.

Must be current Missouri LPN in good standing

Ability to monitor and direct activities and promote teamwork.

Problem solving skills.

Excellent written and verbal communication skills.

Ability to maintain confidentiality.

Strong attention to detail and accuracy.

Pass background check before and during employment, as defined by Christian Horizons' background check policy, with no disqualifications by committing or attempting to commit one or more of the offenses defined within.

Computer competency and ability to learn new systems.
#CB
Street: 201 South Northpark Lane
ID: 2019-4034
External Company URL: www.christianhomes.org