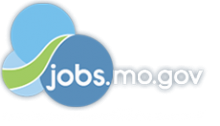 Job Information
Air National Guard Units

SECRETARY (OA) (TITLE 5)

in

Jefferson City

,

Missouri
Summary
THIS IS A NATIONAL GUARD TITLE 5 EXCEPTED SERVICE POSITION. This National Guard position is for a GS-0318-07 SECRETARY (OA) (TITLE 5), Position Description Number T5100000 in FAC 101400 and is part of the MO HQ Missouri Air National Guard. APPOINTMENT FACTORS: This position is a Title 5 Temporary vacancy NTE One Year in the Excepted Service. This is a non-bargaining unit position. SEE NOTES IN CONDITIONS OF EMPLOYMENT BELOW.
Responsibilities
Prepares a wide variety of recurring and nonrecurring personal and executive correspondence, reports, and other documents from information obtained from the staff, files, and other sources.
Routinely composes non-technical correspondence, such as office procedures, requests for information concerning the organization?s programs, letters of acknowledgment, commendation, or notification.
Develops standard or form letters for responding to inquiries and requests for information.
Prepares one-of-a-kind reports from information in various documents, reading correspondence and reports to identify relevant items.
Proofreads/edits correspondence and documents for correct grammar, spelling, capitalization, punctuation, and format.
Independently consolidates and finalizes information for various reports in accordance with established reporting procedures and informs supervisor of important matters and deadlines.
Anticipates need for information, gathers and summarizes information from files, and prepares material/documents for supervisor?s use in responding to inquiries, recognizing which information is, or is not, relevant to issue at hand.
Explains reporting requirements and arranges with subordinate officials for the collection and submission of data.
Signs routine correspondence of a non-technical nature in the supervisor?s name or in own name as secretary to the supervisor.
Reviews and processes incoming and outgoing correspondence, reports, and other materials submitted for signature.
Receives and screens publications, regulations, and directives and brings to the supervisor?s attention those elements affecting the supervisor?s area of jurisdiction; specifically indicating procedural changes and furnishing related materials.
Establishes and monitors suspense dates and brings to supervisor?s attention those that cannot be met by requested date or when there is a conflict.
Consolidates reports submitted by subordinate units and reviews outgoing correspondence prepared by others for procedural and grammatical accuracy, conformance with general policy, and factual correctness.
Performs duties with the responsibility for extensive, formal internal and external coordination of the work of the office with the work of other offices and recognizes the need for such coordination in various circumstances.
Advises secretaries in subordinate organizations concerning such matters as the information to be provided by the subordinate organizations for use in conferences or reports.
Monitors visitors including general officers, distinguished Air Force and Department of Defense (DoD) visitors, members of Congress and Congressional representatives, foreign dignitaries, and high ranking personnel from other government agencies.
Personally handles many matters and answers substantive non-technical requests for information which can be provided based on information from records and files or personal knowledge of the organization.
Maintains supervisor?s calendar, coordinates meeting arrangements, and schedules meetings and/or conferences including those involving staff from outside the immediate office.
Makes necessary arrangements such as location, time, contacts participants, ensures required materials and services are provided, attends the meetings, and reports on the proceedings.
Performs other duties as assigned.
Requirements
Conditions of Employment
Qualifications
GS-07 SPECIALIZED EXPERIENCE: Must possess one year of specialized experience equivalent to at least the GS-06 grade level or pay band in the Federal service or equivalent experience in the private or public sector that demonstrates your ability to perform clerical or administrative duties; operate computer and automation systems; plan and coordinate meetings; plan and carry out assignments in accordance with established office policies and procedures; establish filing systems and filing material; search for and obtain requested information. The specialized experience must also demonstrate your ability to gather and analyze information; receive visitors and telephone calls; keep the supervisor's calendar; arrange conferences and meetings, etc.; review outgoing correspondence for format, grammar, spelling, punctuation; and make travel arrangements. Must be able to type at least 40 words per minute based on a five minute sample with three or fewer errors.
Education
This job does not have a qualification requirement that allows substitution of education for specialized experience.
Additional Information
If you are a male applicant who was born after 12/31/1959 and are required to register under the Military Selective Service Act, the Defense Authorization Act of 1986 requires that you be registered or you are not eligible for appointment in this agency (https://www.sss.gov/RegVer/wfRegistration.aspx). Veterans' Preference: A copy of your DD Form 214 which must include character of service or a Statement of Service/Proof of Service which must include service dates and character of service. In addition, if claiming 10-point preference you must submit a VA Letter or a disability determination from a branch of the Armed Forces (or documentation of purple heart, if applicable) and a SF 15 (Application for 10-point veteran preference). Veterans Information: Veterans' preference must be validated by formal submissions including all necessary supporting documentation. You must provide acceptable documentation of your preference or appointment eligibility. Acceptable documentation may be: 1. A copy of your DD-214, "Certificate of Release or Discharge from Active Duty," which shows dates of service and discharge under honorable conditions.
A "certification" that is a written document from the armed forces that certifies the service member is expected to be discharged or released from active duty service in the armed forces under honorable conditions not later than 120 days after the date the certification is signed.

You may obtain a letter from the Department of Veterans Affairs reflecting your level of disability for preference eligibility by visiting a VA Regional Office, contacting a VA call center or online. NOTE: Prior to appointment, an agency will require the service member to provide a copy of the DD-214. If claiming 10 point preference, you will need to submit a Standard Form, SF-15, "Application for 10-point Veterans' Preference." If you are unable to apply online or need to fax a document you do not have in electronic form, view the following link for information regarding an Alternate Application.