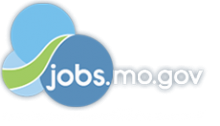 Job Information
Battelle Memorial Institute

Public Health Outreach Liaison - MO Remote

in

Jefferson City

,

Missouri
Battelle delivers when others can't. We conduct research and development, manage laboratories, design and manufacture products and deliver critical services for our clients—whether they are a multi-national corporation, a small start-up or a government agency.
We recognize and appreciate the value and contributions of individuals with diverse backgrounds and experiences and welcome all qualified individuals to apply.
Outreach Liaison to work remotely supporting Missouri. (Potential to support from other states including: OH, MI, IN, IL, WI, MN, IA, ND, SD, NE, KS, MT, WY, CO and UT.) for six month project (potential extension).
JOB SUMMARY
Serve as communication liaison between Battelle and regional COVID-19 sample collection sites

Assist with onboarding of regional COVID-19 sample collection sites (schools and/or congregate settings)

Participate in the implementation of regional State onboarding and sample collection SOPs

Coordinate and provide technical assistance to regional COVID-19 sample collection and data submission processes

Manage and build stakeholder relationships through collaboration, working closely with internal and external stakeholders to communicate data, status and needs, and address issues as needed.

Conduct quality reviews to identify and resolve any quality issues related to sample collection site activities.

Summarize data and prepare required reports in a timely manner
This position is contingent upon award of work. This position is temporary for a special project and is not eligible for benefits.
THE FOLLOWING IS REQUIRED
BA with 1 years' experience or an equivalent combination of education/experience in a relevant field (education, outreach, health administration, health informatics, public health, other or education health related fields)

Experience working with school systems preferred

Strong computer and Word processing skills are essential. Familiarity with Microsoft Office software including Word, Excel, PowerPoint, as well as SharePoint and Adobe Acrobat Professional required.

Highly motivated person with meticulous working habits, precise record-keeping, and strong organizational skills

Must have strong interpersonal relations skills and ability to relate to divergent collaborators to foster and maintain a cooperative relationship with client's partners

Must possess excellent communications skills both orally and in writing so as to communicate with diverse group of scientists, educators and lay persons.

Experience in effectively coordinating, prioritizing, and organizing assigned tasks

Knowledge of sample collection processes

Experience in preparing reports

Position will require Public Trust clearance.

Working remotely requires access to High-Speed Internet connection.

Prefer candidates to be located in state they will support.
SALARY
Salary: $23.42 - $33.36 per hour
This information reflects the anticipated base salary range for this position based on current national data. Minimums and maximums may vary based on location. Individual pay is based on skills, experience and other relevant factors.
LEGAL DISCLAIMER
The above statements are intended to describe the nature and level of work being performed by people assigned to this job. They are not intended to be an exhaustive list of all responsibilities, activities and skills required of staff members. No statement herein is intended to imply any authorities to commit Battelle unless special written permission is granted by Battelle's Legal Department.
BENEFITS
Battelle is an Affirmative Action/Equal Opportunity Employer and supports diversity in the workplace. Applicants will receive consideration for employment without regard to race, color, religion, sex (including pregnancy), national origin, sexual orientation, gender identity or expression, marital status, age, genetic information, disability, veteran-status, or any other characteristic protected under applicable Federal, state, or local law. For more information about our other openings, please visit www.battelle.org/careers