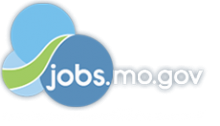 Job Information
Conduent

Pharmacy Account Manager / Pharm D Account Manager

in

Jefferson City

,

Missouri
About Conduent
Through our dedicated associates, Conduent delivers mission-critical services and solutions on behalf of Fortune 100 companies and over 500 governments – creating exceptional outcomes for our clients and the millions of people who count on them.
You have an opportunity to personally thrive, make a difference and be part of a culture where individuality is noticed and valued every day.
Job Description
Conduent is seeking a Director of Pharmacy Account Management in Jefferson City, MO.
Summary: Under the general direction of the Conduent Regional Client Partner, the purposes of this position are to: 1) manage and deliver contractually required reports, documents and deliverables to the Client related to the account; 2) provide overall project coordination between the clinical and operational aspects of the contract in support of the client; 3) management of account process and operational functions, program staffing, policy and clinical support, and provider education; 4) account management including P&L, budgeting and growing the account
Position can currently be worked from home due to the Covid-19 Work Environment
(will be client-facing post-Covid)
Primary Job Responsibilities:
Primary contact for the Client. Manages the process for developing, testing and placing into production new pharmacy, psychology and medical clinical and fiscal editing criteria. Prioritizes development and conducts communications with the client. Monitors contract performance and cost saving goals of client. Proactively recommends additional therapeutic and fiscal areas to address.

Conduct research as needed in order to implement and enhance programs, create ad hoc reports, and answer Client, provider, and staff inquiries.

Manage staff, subcontractors and vendor contracts to support the account. Manage invoice creation and budget process for the account.

Facilitate required reports and client requests for ad-hoc queries.

Manage Client expectations and requests. Work with project manager and technical staff to promote software releases and change requests through cycles. Contributes to the improvement of processes, systems, tools, procedures.
Education and Experience:
Education: A Pharm. D. degree in pharmacy or a Bachelor of Science in Nursing Degree is required. A Bachelors or Master of Business Administration degree is preferred.

Licensure: Must be licensed as a Pharmacist or a Registered Nurse in Missouri.

Analytical and problem-solving experience required.

Excellent communication skills (written and oral) required.

Knowledge of project management principles and best practices.

Knowledge of the principles of cost benefit analysis.

Knowledge of procurement and contracting processes.

At least two years of pharmacy and/or medical policy development experience required, along with two years of management experience.

Proficiency using Microsoft Office (Word, Excel, PowerPoint, Visio) and Microsoft Outlook.

P&L experience is highly desired.

Job Skills:

Job Knowledge: Has thorough knowledge of all phases of work. Can review, analyze, and apply literature to specific therapeutic situations. Knows and can discuss the pathophysiology of the major disease states likely to be seen in specific client's plans. Assumes responsibility for meeting own professional development needs.

Completion of Job Responsibilities: Work/skill level is high quality. Functions autonomously, rarely needing assistance with routine assignments. Examines own performance and takes every opportunity to improve. Is a fully participating team member.
Interactions with Staff/Clients/Provider Community: Interaction with staff/clients/ provider community is professional and supportive. Frequently offers assistance and expertise. Inspires staff, clients, and the provider community to feel part of team. Highly enthusiastic and motivated. Inspires team work. Actively participates in cross functional project teams. Always justifies implicit confidence.
Closing
Conduent is an Equal Opportunity Employer and considers applicants for all positions without regard to race, color, creed, religion, ancestry, national origin, age, gender identity, gender expression, sex/gender, marital status, sexual orientation, physical or mental disability, medical condition, use of a guide dog or service animal, military/veteran status, citizenship status, basis of genetic information, or any other group protected by law.
People with disabilities who need a reasonable accommodation to apply for or compete for employment with Conduent may request such accommodation(s) by clicking on the following link, completing the accommodation request form, and submitting the request by using the "Submit" button at the bottom of the form. For those using Google Chrome or Mozilla Firefox please download the form first: click here to access or download the form (https://downloads.conduent.com/content/usa/en/file/conduent-applicant-adaaa-referral-form.pdf) . You may also click here to access Conduent's ADAAA Accommodation Policy (http://downloads.conduent.com/content/usa/en/document/cdt_adaaa_accommodation_pol.pdf) .