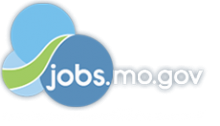 Job Information
Stryker

OnSite Specialist- St. Louis, MO

in

Jefferson City

,

Missouri
About Stryker
Stryker is one of the world's leading medical technology companies and, together with our customers, is driven to make healthcare better. We offer innovative products and services in Orthopaedics, Medical and Surgical, and Neurotechnology and Spine that help improve patient and hospital outcomes. We are proud to be named one of the World's Best Workplaces and a Best Workplace for Diversity by Fortune Magazine. Learn more about our award-winning organization by visiting stryker.com
General Description:
Utilizes a wide array of knowledge, technical skills and critical thinking abilities to facilitate job functions during surgical procedures as well as preoperative and postoperative equipment management.
Essential Functions:
 Provides clinical surgical support by managing all relevant equipment.
 Anticipates related device needs of the O.R. staff and surgeon during surgical procedures.
 Is responsible for trouble-shooting and maintaining Stryker equipment and or other related devices.
 Works with surgeons, O.R. personnel, central processing, biomedical and all other related personnel.
 Maintains knowledge base of equipment and disposable products through Stryker education training programs.
 Provide physicians and OR personnel with information on new and current products.
 Accurately records and reports all surgical procedure information.
 Adheres to all Stryker and medical facility policies, standards and procedures.
 Must be able to analyze and resolve both routine and non-routine product issues expediently using independent judgment.
 The ability to provide on-call services, as required, by the medical facility.
Qualifications:
 Bachelor's Degree, Associate's Degree or equivalent certifications preferred.
 Operating Room experience and demonstrated knowledge of anatomy, surgical procedures and techniques preferred.
 Ability to exert up to 50lbs of force occasionally and/or up to 20lbs of force to constantly move objects.
 Ability to remain standing and/or walking for an extended period of time.
 Basic computer skills including Microsoft Office, strong verbal and written communication, interpersonal, and organizational skills are essential.
 Excellent time management skills with ability to use independent judgment and critical thinking effectively.
 Must be able to explain and generate detailed guidelines and procedures.
 Maintain professional appearance, work ethic, and attitude required by Stryker and the medical facility.
 Adhere to (HIPAA) and other related patient confidentiality policies and procedures.
 Must have near visual acuity (corrected) color vision, mobility, bending, standing, stooping, and finger dexterity.
 Must be able to observe and correct minute inconsistencies (e.g. in the printed word, product appearance, etc.).
 Excellent analytical skills.
 Excellent interpersonal skills.
 Excellent equipment problem-solving skills
Know someone at Stryker?
Be sure to have them submit you as a referral prior to applying for this position. Learn more about our employee referral program. (https://careers.stryker.com/referrals/)