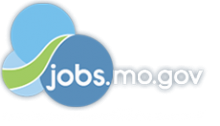 SSM Health

LPN Pipeline - Jeff Cty ***LPN to RN Bridge Student***

in

Jefferson City

,

Missouri
The Licensed Practical Nurse is responsible for the provision of patient care through the implementation of the nursing process. Patient care includes gathering data, making assessments, administering medications, administering/assisting with treatments, documenting, and educating the patient.
EDUCATION: Graduate of an accredited LPN school.
CERTIFICATION, LICENSURE, BONDING: Current Missouri license as a Licensed Practical Nurse or Graduate Practical Nurse eligible to take State Board exam for first time. Current American Heart Association BLS for Healthcare provider certification/card or must obtain within 3 months of hire. Must have IV Certification with Missouri State Board of Nursing in order to perform IV Therapy, and must obtain IV Certification within 6 months of hire.
EXPERIENCE: n/a
SPECIAL QUALIFICATIONS: Knowledge and skills to provide patient care appropriate to the specific department. Ability to function effectively in stressful situations. Awareness of changing trends in nursing practice and ability to adapt, including knowledge of Missouri Nurse Practice Act. Ability to communicate verbally and in writing. Ability and willingness to rotate shifts and adjust to necessary schedule changes. Ability to work under the supervision of the Registered Nurse. Ability to relate effectively to patients, families, coworkers, and physicians.
SSM Health complies with applicable Federal civil rights laws and does not discriminate on the basis of race, color, national origin, age, disability or sex