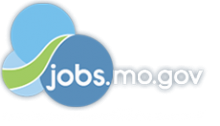 Job Information
Air National Guard Units

SOCIAL WORKER (TITLE 5)

in

Jefferson Barracks

,

Missouri
Summary
THIS IS A NATIONAL GUARD TITLE 5 EXCEPTED SERVICE POSITION. This National Guard position is for a GS-0185-12 SOCIAL WORKER (TITLE 5), Position Description Number T5012000 in FAC 150000 and is part of the MO 131st Bomb Wing. APPOINTMENT FACTORS: This is an Anticipated Permanent Title 5 Excepted Service position. This is a non-bargaining unit position. The tentatively selected individual will not be placed into this position until incumbent vacates the position.
Responsibilities
Facilitates preventive, remedial, and support services to optimize psychological health and readiness of military members and their families.
Supports the psychological health team in developing and executing an annual Behavioral Health (BH) program strategy.
Determines program priorities, gaps, and means to meet annual goals.
Supports the development and annual review of written standard operating procedures governing the BH system of care.
Performs duties with the responsibility for psychological health promotion, implementation of BH programs, and evaluation activities.
Develops relationships with military and community groups to enhance prevention efforts and expand available BH resources.
Collaborates with other disciplines and programs concerning family support, resiliency, suicide prevention, sexual assault, and substance abuse.
Coordinates substantial findings and possible effects of outreach efforts with the State Surgeon and key leaders in an effective and timely manner.
Coordinates and implements prevention and education programs.
Conducts comprehensive needs assessments and Strengths, Weaknesses, Opportunity, and Threat (SWOT) analyses that form the basis for program development activities.
Creates action plans to meet the needs of service members and address treading BH concerns.
Develops and provides access to primary prevention services to inform and educate leadership and the community at large about the dynamics, treatments, and behaviors associated with psychological illness.
Completes comprehensive assessments under guidelines of the Diagnostic and Statistical Manual of Mental Disorders (DSM) of the American Psychiatric Association.
Uses and interprets various psychological assessment measures. Prepares written evaluation reports with clinical impressions.
Builds efficient processes to manage BH referrals and case management services.
Conducts population-based behavioral health surveillance to examine trends and further develop targeted prevention and mitigation strategies.
Collects process and utilization outcome data including number of contacts, number of referrals, number of briefings, primary presenting problems, and client demographics.
Tracks frequency of mental health encounters, positive mental health screen on health assessments, interest in mental health assistance, mandated reporting situations, and suicide mitigations.
Trains providers on psychological health matters, resources, and interventions to increase wellness and psychological readiness. Evaluates training opportunities and professional development activities for state medical and BH teams.
Performs other duties as assigned.
Requirements
Conditions of Employment
Qualifications
BASIC REQUIREMENT: To meet this basic requirement for this position, you MUST possess a master's degree, or higher doctorate degree, in social work from a school accredited by the Council on Social Work Education. GS-12 SPECIALIZED EXPERIENCE: Must possess at least one year of specialized experience equivalent to at least the GS-11 grade level or pay band in the Federal service or equivalent experience in the private or public sector in the normal line of progression for the occupation, Social Worker, in an organization. The specialized experience must include, but are not limited to: providing consultation to operational leadership on psychological health issues; performing clinical and administrative duties with regards to outreach, education, and prevention, needs-based and psychological assessments, diagnosis, and short-term problem resolution; conducting routine and crisis evaluations, psycho-diagnostic assessments, and evidence-based problem resolution strategies and services; preparing written evaluation reports; clinical intake interviews with clients to include social assessments; performing fitness for duty assessments; and developing prevention and community outreach and education programs.
Education
Additional Information
If you are a male applicant who was born after 12/31/1959 and are required to register under the Military Selective Service Act, the Defense Authorization Act of 1986 requires that you be registered or you are not eligible for appointment in this agency (https://www.sss.gov/RegVer/wfRegistration.aspx). Veterans' Preference: A copy of your DD Form 214 which must include character of service or a Statement of Service/Proof of Service which must include service dates and character of service. In addition, if claiming 10-point preference you must submit a VA Letter or a disability determination from a branch of the Armed Forces (or documentation of purple heart, if applicable) and a SF 15 (Application for 10-point veteran preference). Veterans Information: Veterans' preference must be validated by formal submissions including all necessary supporting documentation. You must provide acceptable documentation of your preference or appointment eligibility. Acceptable documentation may be: 1. A copy of your DD-214, "Certificate of Release or Discharge from Active Duty," which shows dates of service and discharge under honorable conditions.
A "certification" that is a written document from the armed forces that certifies the service member is expected to be discharged or released from active duty service in the armed forces under honorable conditions not later than 120 days after the date the certification is signed.

You may obtain a letter from the Department of Veterans Affairs reflecting your level of disability for preference eligibility by visiting a VA Regional Office, contacting a VA call center or online. NOTE: Prior to appointment, an agency will require the service member to provide a copy of the DD-214. If claiming 10 point preference, you will need to submit a Standard Form, SF-15, "Application for 10-point Veterans' Preference." If you are unable to apply online or need to fax a document you do not have in electronic form, view the following link for information regarding an Alternate Application.