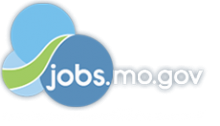 Job Information
HCA, Hospital Corporation of America

Sonographer Cardiac Svcs Lead

in

Independence

,

Missouri
Do you have the career opportunities as a Cardiac Sonographer Lead you want in your current role? We have an exciting opportunity for you to joinCenterpoint Medical Centera facility that is part of the nation's leading provider of healthcare services, HCA Healthcare.
We are committed to providing our employees with the support they need. CPMC we offer an array of medical, dental, and vision packages as well as several add-on perks to make your benefits package truly customizable to you and your family needs. Some of our uniquebenefitswe offer include: o Paid Personal Leave o 401k (100% annual match – 3%-9% of pay based on years of service) o Identity Theft Protection discounts o Auto, Home, and Life Insurance options o Adoption Assistance o Employee Stock Purchase Program (ESPP) Great healthcare starts with compassion.
Would you like to unlock your potential with a leading healthcare provider dedicated to the growth and development of our colleagues? Join the CPMC family! We will provide you the tools and resources you need to succeed in our organization. We are currently looking for an ambitious Cardiac Sonographer Lead to help us reach our goals. Unlock your potential here!
Cardiac sonographers perform echocardiograms, or ultrasound imaging, to evaluate different aspects of the heart, such as chamber size, valve function and blood flow. While cardiac sonographers do not themselves diagnose patients, they work with physicians in doing so or may assist in other diagnostic procedures.
About this Unit: * * * * * Teamwork is the core of how we operate. * Engagement of Leadership – Everyone on the team is motivated and patient focused. * Dynamic Departmental Duties.
_Responsibilities_: * The primary role of the lead cardiac sonographer is to obtain high quality ultrasound images of the heart and related structures, having sufficient skill in the performance of the technique so as to produce complete anatomical and functional information for the cardiologist to interpret. * The lead cardiac sonographer must demonstrate competence in the performance of transthoracic (TTE) on the neonatal, pediatric, adolescent, young adult, middle-aged adult and geriatric adult populations. * Lead cardiac sonographers must be competent in performing adult stress (exercise and pharmacologic) and transesophageal (TEE) echocardiographic procedures. * The lead cardiac sonographer will demonstrate competence and safety with the IV administration of cardiac contrast agents (saline contrast and Perflutren). * The lead cardiac sonographer will also demonstrate competency in the use of the transesophageal (TEE) probe high-level disinfection. * The lead cardiac sonographer will perform duties to include rotational training of personnel and interns as needed, ensuring technical competency of all staff and student interns. * The lead cardiac sonographer will ensure the lab and all personnel meet JCAHO and ICAEL standards and will own the management of ICAEL renewal process with the direction of the CV Services Clinical Manager. * The lead cardiac sonographer will be the technical liaison representing CV Services on any technology upgrades/changes impacting the echo modalities. * The lead cardiac sonographer will maintain processes/systems to track required data by imaging governing bodies.
_What Qualifications You Will Need:_
Completion of a cardiac sonography program, or an Associate's or Bachelor's degree in an allied health related field preferred.

Current registration through the American Registry of Diagnostic Medical Sonographers (ARDMS) or Cardiovascular Credentialing International (CCI) with active status in Adult Echocardiography. For new graduates, must obtain registry within 12 months of registry eligibility date and BLS certification

Five years of work experience with advanced knowledge of generally accepted principles, theories, and practices of cardiac sonography. Experience with implementation and adherence to JCAHO and ICAEL standards.
The Centerpoint hospital features 285 beds, state-of-the-art equipment and technology, and some of the latest clinical services available to patients. Along with our high-tech services, we also remain focused on providing compassionate care and the best possible customer service for our patients.
The award-winning Independence hospital has the area's most-awarded heart program. And with the ER Rapid Care, you receive a level of care completely tailored to the optimal experience for adults or children who are less sick and deserve rapid attention to their illness. And whether you're embracing motherhood, seeking treatment for illness or maintaining wellness, our women's services are, too, tailored around you.
HCA Healthcare has been continually named a/World's Most Ethical Company by Ethisphere/since 2010. In 2018, HCA Healthcare spent an estimated $3.3 billion in cost for the delivery of charitable care, uninsured discounts, and other uncompensated expenses.
Be a part of an organization that invests in you. We are actively reviewing applications. Highly qualified candidates will be promptly contacted by our hiring managers for interviews. Submit your application and help us raise the bar in patient care!
We are an equal opportunity employer and value diversity at our company. We do not discriminate on the basis of race, religion, color, national origin, gender, sexual orientation, age, marital status, veteran status, or disability status.
Job: *Clinical Techs - CV Cath Lab Surg Vasc & Central Sterile
Title: Sonographer Cardiac Svcs Lead
Location: Missouri-Independence-Centerpoint Medical Center
Requisition ID: 09726-64018