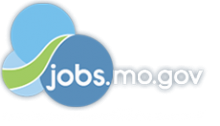 Good Shepherd Hospice

Licensed Masters Social Worker (LMSW) / PRN / Hospice

in

Independence

,

Missouri
Our Mission...serving people with compassion and dignity. Seeking experience Licensed Medical Social Worker to join our team of caring professionals serving patients and their families in the Independence area. The Hospice Medical Social Worker provides medical social services to patients and their families, working as a member of the interdisciplinary hospice team.
*PRN Position
*Minimum of one year of hospice experience required. (Applicants without one year of hospice experience requirement will not be considered.)
About Us *2018 Hospice Honors Recipient for the second year in a row.
Established by Deyta Analytics, this prestigious annual review recognizes hospices that continuously provide the highest level of quality care.
Good Shepherd Hospice is a leading regional provider of hospice care with a clear vision for our future, strong leadership to guide us and great opportunities for all current and future employees. We opened our first office in Oklahoma City in 1995. Today, we have a regional presence serving Oklahoma, Kansas, Missouri and Texas. Along the way, we've touched the lives of more than 20,000 patients and shepherded 50,000+ family members through their time of need, offering bereavement support for as long as they desired it. Every member of our medical team – and volunteer staff – receives comprehensive, ongoing training. Good Shepherd Hospice is Medicare Certified and State Licensed.
Responsibilities • Assessing significant social and emotional factors for patients and families • Helping patient and family to understand, accept and follow care plan. • Using all available means to help patient and family to live better with illness limitations • Participating in educational programs and special projects • Supporting the Hospice staff with loss and patient/family issues
Requirements • Minimum of one year of hospice social work experience required • Masters Degree in Social Work from an accredited school • LMSW or LCSW certification • Licensed in the state of Missouri • Can successfully pass background checks
Good Shepherd Hospice is an Equal Opportunity Employer.
COMPASSIONATE ABOUT CARE. passionate about life.