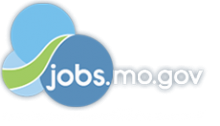 Job Information
Constellis

Firefighter/EMT-B or Paramedic (Part Time)

in

Independence

,

Missouri
Constellis was established in 2010 by a group of operators and investors who sought to combine best-in-class brands, assets and people within the complex risk management industry. Today, the leading provider of risk management and operational support services worldwide, Constellis combines the legacy capabilities and experience of ACADEMI, AMK9, Triple Canopy, Olive Group, OMNIPLEX, Centerra, Edinburgh International, Strategic Social and all of their affiliates. From life support, procurement, operations and maintenance to high-threat protection, training, C4I systems integration and crisis response, Constellis helps its clients achieve and sustain success, no matter where they are in the world. Constellis operates in approximately 40 countries with regional offices in Africa, the Americas, Europe and the Middle East. Constellis is headquartered just outside of Washington, D.C. in Reston, VA.
To serve as a firefighter assigned to a crew engaged in fire protection, fire prevention, emergency medical services, rescue operations and hazardous materials operations. Examples of common duties are: structural firefighting, rescue operations, emergency medical services and assistance in reducing and/or eliminating potential fire/life safety hazards at the Lake City Army Ammunition Plant located in Independence, Missouri. Firefighters follows assignments from, and reports to Shift officers in accomplishing assignments.
RESPONSIBILITIES:
All functions, duties or tasks are to be carried out in an honest, ethical and professional manner, and to be performed in conformance with applicable company policies and procedures. In the event of uncertainty or lack of knowledge of company policies and procedures, employees are required to request clarification or explanations from superiors or authorized company representatives.

Performs structural firefighting duties

Performs rescue of operations and a variety of first aid measures as required.

Maintains firefighting equipment and fire station facilities

Complies with all health, safety, and environmental rules, procedures and regulations, standards and/or guidelines. Performs work in a manner that enhances personal safety and the safety of the work environment.

Assists with the fire prevention program to ensure a safe work environment.

Performs and assists in the process of hazardous materials clean up.

Maintains proficiency in certification requirements at all times.

Perform other duties as assigned by the shift Fire Captain.

Ability to work in high stress environments with little oversight or direction

Ability to handle office related material such as, computer equipment, printer paper, notebooks, tablet computers, other handheld and desktop devices.
QUALIFICATIONS:
High School education or GED equivalent. Background investigation and pre-employment drug screening is conducted.

IFSAC Firefighter I & II certifications.

IFSAC Hazardous Materials Awareness and Operations certifications.

Missouri EMT-Basic license (or ability to obtain within 60 days via National Registry certificate).

Prefer IFSAC Hazardous Materials Technician and Driver Operator-Pumper certification (will administer to the right candidate).

Basic Life Support Certification.

Advanced Cardiac Life Support Certification (Paramedic Only).

IFSAC Driver Operator: Pumper.
WHY CONSTELLIS?
With operations across every major continent and an annual revenue of $1.7 billion dollars, Constellis provides a wide array of opportunities for individuals looking to build successful careers in a fast-paced, growing industry. Legal, moral and ethical business practices remain at the cornerstone of our culture and Constellis continues to be recognized for our emphasis on quality and compliance. This strong track-record of performance is supported by our deep relationships across key government agencies and blue chip commercial customers. With more than 21,000 personnel worldwide, the majority of whom are military or law enforcement veterans, we leverage our employees' ambition and passion for creating a safer world. Our extensive operational expertise is augmented by our intimate knowledge of economies, communities and cultures. As a result, we share a willingness to support complex operations in some of the world's most demanding places.
WORKING CONDITIONS:
No travel required.
PHYSICAL REQUIREMENTS:
May be required to lift and carry awkward items weighing up to 200 lbs. Requires intermittent standing, walking, sitting, squatting, stretching and bending throughout the workday.
Equal Opportunity Employer
Race/Color/Sex/Sexual Orientation/Gender Identity/Disability/Vet