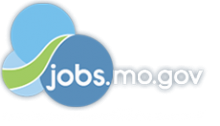 Phoenix Home Care

Clinical Care Manager

in

Independence

,

Missouri
Phoenix Home Care is currently seeking a Clinical Manager for our Independence, MO office. We are looking for someone with OASIS experience and recent Home Health experience. We are the fastest growing home care agency in Missouri and continue to be at the top of our industry growing in numbers, revenue & more!
DUTIES AND RESPONSIBILITIES
Oversight of making patient and personnel assignments, coordinating patient care, coordinating referrals, assuring that patient needs are continually assessed, and assuring the development, implementation, and updates of the individualized plan of care.

Conduct quality assurance documentation reviews of assigned records.

Assist in reviewing Home Health referrals for eligibility and appropriateness for home health care.

Control and monitor schedules of assigned patients and/or clinicians.

Updating the plan of care, as indicated, according to submitted clinical documentation and physician orders.

Maintain proficiency/knowledge of OASIS Data set items, home care reimbursement and compliance as related to OASIS regulations and requirements.
WORK ENVIRONMENT
Ability to work successfully in a fast-paced, stressful environment, utilizing good judgement and patience in all situations. Position requires mental alertness, analytical ability, organizational skills, multi-tasking, problem-solving, communication, concentration and initiative.
HOW TO APPLY
In order to be considered for this position, please submit your resume online. Your submitted information will be reviewed by our Director of Nursing and interviews will be booked accordingly.
If you would like to follow up on your submitted information, you may call (855) 881-7442 to speak with our Recruiting Supervisor, Emily Pipes.
Current RN license in the state of Missouri

Minimum of three (3) years' experience as an RN, with preferable experience in supervisory role.

Demonstrated ability in application of organizational skills.

Knowledge base in home health and/or Medicare regulations and standards.
/Phoenix Home Care is an Equal Opportunity Employer./