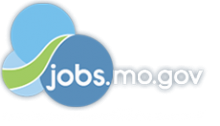 Job Information
HCA, Hospital Corporation of America

Anesthesia Specialist

in

Independence

,

Missouri
Do you have the career opportunities as an Anesthesia Technician you want in your current role? We have an exciting opportunity for you to joinCenterpoint Medical Centera facility that is part of the nation's leading provider of healthcare services, HCA Healthcare.
We are committed to providing our employees with the supportthey need. At CPMC weoffer an array of medical, dental, and vision packages as well as several add-on perks to make your benefits package truly customizable to you and your family needs. Some of our uniquebenefitswe offer include: o Paid Personal Leave o 401k (100% annual match – 3%-9% of pay based on years of service) o Identity Theft Protection discounts o Auto, Home, and Life Insurance options o Adoption Assistance o Employee Stock Purchase Program (ESPP) Great healthcare starts with compassion. Would you like to unlock your potential with a leading healthcare provider dedicated to the growth and development of our colleagues? Join the CPMC family! We will provide you the tools and resources you need to succeed in our organization. We are currently looking for an ambitious Anesthesia Technician to help us reach our goals. Unlock your potential here!
Anesthesia techs assist anesthesiologists, nurses, and other medical staff working on anesthesia teams. Their main responsibility is to clean, maintain and prepare anesthesia equipment for use in surgical procedures. People who are excellent multi-taskers and pay attention to detail will thrive in this role.
About this unit: * 10 OR Suites, Level II Trauma Center * 5000 Cases in a year; Specialties Include Orthopedics, Open heart and more! * Strong Teamwork in a cohesive and fast paced environment * Strong support system for development, growth opportunities and certifications! * * Responsibilities: * Under close supervision of Anesthesia or Clinical Manager, cleans and prepares supplies and equipment used by anesthesia department, daily assists with anesthesia set-ups, procedures and induction, maintains inventory, gathers and schedules repairs on equipment as needed. * Adheres to AORN infection practices.
BCLS certification within 30 days of hire.
No Experience required.
Six months of health care experience preferred, with workshop attendance on the maintenance and care of anesthesia machines by appropriate vendor.
The Centerpoint hospital features 285 beds, state-of-the-art equipment and technology, and some of the latest clinical services available to patients. Along with our high-tech services, we also remain focused on providing compassionate care and the best possible customer service for our patients.
The award-winning Independence hospital has the area's most-awarded heart program. And with the ER Rapid Care, you receive a level of care completely tailored to the optimal experience for adults or children who are less sick and deserve rapid attention to their illness. And whether you're embracing motherhood, seeking treatment for illness or maintaining wellness, our women's services are, too, tailored around you.
HCA Healthcare has been continually named a/World's Most Ethical Company by Ethisphere/since 2010. In 2018, HCA Healthcare spent an estimated $3.3 billion in cost for the delivery of charitable care, uninsured discounts, and other uncompensated expenses.
Be a part of an organization that invests in you. We are actively reviewing applications. Highly qualified candidates will be promptly contacted by our hiring managers for interviews. Submit your application and help us raise the bar in patient care!
We are an equal opportunity employer and value diversity at our company. We do not discriminate on the basis of race, religion, color, national origin, gender, sexual orientation, age, marital status, veteran status, or disability status.
Job: *Nursing Support
Title: Anesthesia Specialist
Location: Missouri-Independence-Centerpoint Medical Center
Requisition ID: 09726-66374