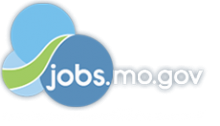 Job Information
Low-T Center, LLC

* $5,000 Sign on Bonus * Nurse Practitioner/Physician Assistant - (Center Director ) Independence

in

Independence

,

Missouri
Founded in 2009, Low T Center has quickly evolved into a pioneering and innovative medical practice model dedicated to improving men's health and quality of life through testosterone replacement therapy and the promotion of a healthy lifestyle. In response to our patient's requests, we are expanding into Men's Wellness where we will manage other conditions causing symptoms common with Low Testosterone (like fatigue and lack of mental clarity). These conditions include Obstructive Sleep Apnea, Hypothyroid and chronic Allergies. We will also manage the chronic diseases that are often associated with or resulting from these conditions including Hypertension, High Cholesterol and Diabetes. Low T is focusing on getting men feeling great, then helping them to improve their diet and exercise to reduce their long-term dependence on medication and improve their overall health and wellness. Low T Center has established itself as a leader in providing excellent and cutting-edge care and we are committed to creating a friendly, efficient environment for our patients Our commitment to excellence starts with you! Currently, we have 47 Low T Centers in 11 states and are committed to continuing growth throughout the country!
As a center Director you will be responsible for both professional and management duties. Professionally, you will practice the healing arts of your profession in accordance with the standard of care, under the direction of a Medical Director. You and the Medical Director will enter into a written protocol agreement that contains a written delegation / standard care agreement and contains quality assurance procedures. This agreement will be jointly developed and will identify services to be provided to patients under the supervision of the Medical Director. When you are a treating provider, you are also responsible for (i) providing full and complete documentation of professional services rendered in a timely manner; (ii) charting and maintaining charts and records in accordance with applicable legal and professional standards, (iii) providing support and explanation for charting entries when requested; and (iv) using proper codes and other identifying information to ensure the accuracy of procedure descriptions and codes contained in patient records. As a manager, you will help supervise Center staff, coordinate Center operations, manage coverage and schedules, and help Team Members maintain compliance with all rules, policies and applicable procedures to maintain a high standard of operations in the Center.
• Follows all Low T Center policies and protocols in the normal course of business
• Sound medical decision making abilities
• Determines abnormal conditions by administering or ordering diagnostic tests, MRIs, electrocardiograms, and laboratory studies; interpreting test results.
• Complies with federal, state, and local legal and professional requirements by studying existing and new legislation; anticipating future legislation; enforcing adherence to requirements; advising management on needed actions.
• Provides continuity of care by developing and implementing patient management plans.
• Maintains accurate records in EMR and adheres to all HIPPA Protocols.
• Maintain a professional appearance, demeanor, and team-oriented behavior; have mutual respect for management and team members; partner with team members to create an exceptional experience for each and every patient. Be punctual, dependable, goal oriented, and able to receive constructive coaching.
• Maintains professional and technical knowledge by attending educational workshops; reviewing professional publications; establishing personal networks; participating in professional societies.
• Experience in a related field, such as urology, endocrinology, gynecology or general practice is preferred.
• No current or pending malpractice lawsuits
• Active state license in good standing
• Active DEA Certificate preferred
• Active Controlled Substance Registration, if applicable in your state.
Job ID: 2021-2433
External Company Name: Low-T Center
External Company URL: https://lowtcenter.com/
Street: 19045 E Valley View Pkwy g